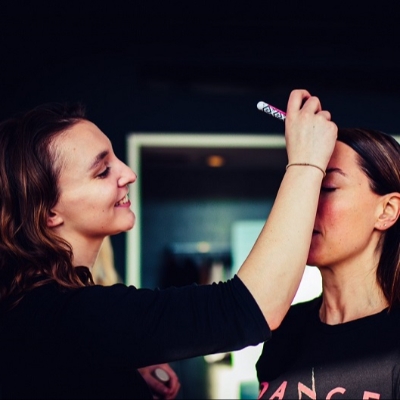 A match made in heaven
Q. There are so many make-up artists to choose from. How do I find the person that's right for me?
A. Ellie Ryder says: There are a few things to consider when searching for your perfect make-up artist. First you should think about how you'd like to look on the day. How does your make-up look when you feel at your best? Then, look carefully at the artist's portfolio, whether that's their website, Instagram or Facebook page. How does the make-up look in the pictures? Can you see a specific style? Does this style match your own expectations of how you'd like it to look on the day?

Next to consider is your own budget. Do their prices fit your budget? Are they local? Artists will charge mileage when getting to and from the venue on the wedding day so if you have a more restricted budget, it might be best to book someone who is based nearby.

Last but possibly the most important, do you gel with the artist? How do they come across in emails or in phone call consultations? Do they make you feel comfortable and at ease? They'll be with you on the wedding morning, which will be very exciting and probably quite emotional, so it's so important to pick someone who you get along with. If all these boxes are ticked, get them booked as soon as you can!
Ellie Ryder , Eleanor Jayne Makeup Artistry
www.eleanorjaynemakeupartistry.com