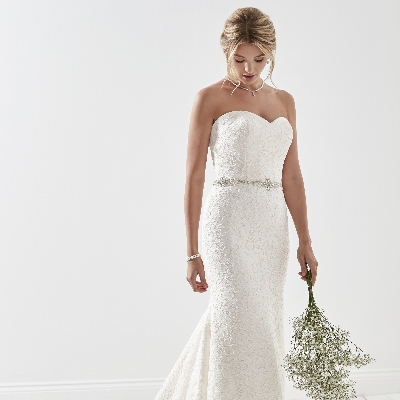 Dream dress
Q. We're excited that our wedding should be able to take place in late summer. However, I've not found my dress! How long will it take?
A. Kerensa Dyson says: As a bridal boutique owner whose business has been closed for the best part of a year, when I found out that we could reopen it was the best news! So many couples planning to marry in 2021 have had to put everything on hold – and dress shopping was out of the question. Now, there is a real buzz and excitement among brides who are finally able to choose that all-important dress.

As a bride, you may be worried that you don't have enough time, but I can reassure you that at Bijou Bridal Boutique we can have the dress of your dreams made by one of our British designers in as little as four to six weeks. Ideally, we'd have longer than that so we can spend time choosing your accessories and having any fittings completed once the gown arrives. The more time, the better and less stressful the experience will be. However, if that's not possible, don't panic – we can help! You can book in for one of our VIP bridal appointments through our website.
Kerensa Dyson, Bijou Bridal Boutique
www.bijoubridalboutique.co.uk