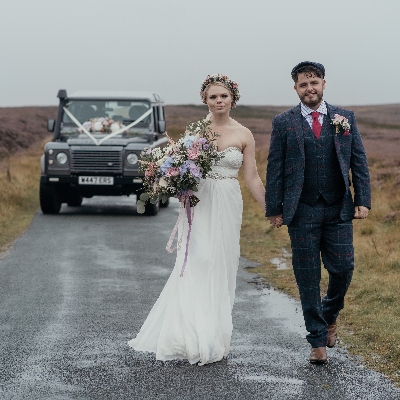 Perfectly planned
Q. My partner and I travel a lot for work and we're finding it impossible to find time for wedding planning. My friend suggested hiring a planner, but is it worth it?
A. Chloe Hought says: With an overwhelming amount to plan and a busy schedule on the day itself, wed-min can be a daunting prospect. As wedding planners, our main role is to be there for you and ease the pressure. We'll be on hand throughout the journey, offering as much or as little assistance as needed to help you stress less and achieve success!

Full planning services take care of the whole process – from securing your venue to helping you into your dream dress on the day. Coordination services provide assistance on the day itself, ensuring everything goes to plan. Partial and bespoke packages cover anything in between.

While wedding are expensive, planners don't have to be. Prices vary on location, your budget and the services provided. In Yorkshire, you can expect to pay £1,500 upwards for full planning and £450 to £1,000 for coordination. If you're worried about over-spending, some planners offer financial management and have access to supplier discounts. This is something that we offer as standard at Hart Country Weddings. Considering 70 per cent of couples overspend or don't budget at all, this is an important aspect to consider.

Hiring a planner is a personal choice, but you invest a lot in your wedding, and professional support can ensure a stress-free day.
Chloe Hought
hartyorkshire.co.uk