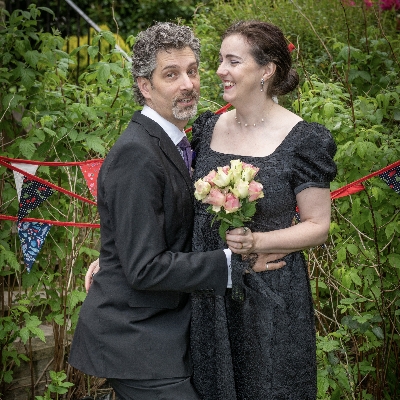 Would-be wed
Q. We're starting to think that we may have to postpone or alter our wedding because of coronavirus. What options do we have for our ceremony?
A. Lisa Bourne says: All is not lost! Here are some ways a celebrant can help you have a meaningful ceremony despite the situation…

- Virtual ceremonies. I recently led a Zoom wedding ceremony for the wonderful Ann and Mark, which included music, personalised vows, readings, a handfasting and an exchange of rings. The pair have postponed their celebrations, but this ceremony will now be celebrated as their wedding anniversary.

- Smaller ceremonies outdoors. As lockdown eases, small socially distanced outdoor ceremonies are permitted. At the time of writing, groups of up to six people can gather in private or public spaces. Think gardens, parks, beaches – and champagne!

- Elopement. Perhaps you want it to be just the two of you, away from it all, focusing on one another. You could bring a couple of extra people if you wish, and a celebrant will make the elopement extra special.

- Commitment ceremonies. Not a full wedding ceremony, but a marking of your intention to marry in the future. Held on your original date, this is a beautiful way of celebrating all the reasons why you love each other and a reminder of why you decided to marry.

- If your registrar is no longer available. I've had bookings from couples who didn't know about humanist celebrants when they initially booked their registrar. Now, arranging a postponed ceremony but with no registrar available on the new date, celebrants are saving the day! Celebrant-led ceremonies are not yet legally recognised in the UK, so you'll need an appointment with a registrar to complete the legal side, but the important part is that all of your other suppliers are available on your new date and your celebrant can help you create a bespoke and meaningful celebration.
Lisa Bourne, Lisa Bourne Humanist Celebrant
www.lisabourne.wixsite.com/lisabourneceremonies