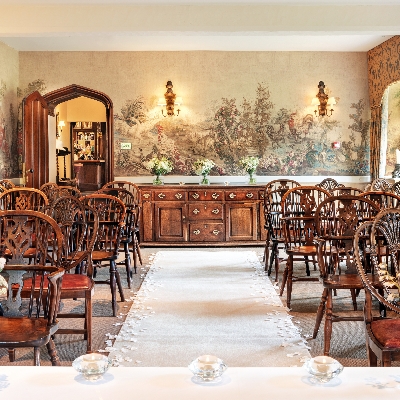 The venue checklist
Q. I have just got engaged and have started looking at venues. My mind is boggled, where do I begin?
A. Laura Shinkfield says: There are so many venues out there it's no wonder you're boggled! The key thing which any venue will ask first is how many guests. Make your list, argue about your list, and come up with a number. Then consider are all those people coming for the whole day, or are you having an evening do? Do you want to have a civil or religious ceremony? Are you wanting a specific type of food? Will you have a live band or a DJ? Do you want the whole place to yourself? Do you prefer a modern or traditional setting? Have you got a budget to work to? All of these questions are really important to have clear in your mind, and will define the starting point for any venue discussion.

Next, decide on a date. With pandemic restrictions, a lot of weddings have had to be rescheduled, so you can expect venues and suppliers to be busier than usual, therefore availability is key. You might need to be willing to compromise.

For a small Yorkshire wedding with total exclusivity, consider The Yorke Arms in Ramsgill. For larger weddings, consider Bowcliffe Hall. Both come with dedicated teams ready to make your wedding day dreams come true.
Laura Shinkfield, Bowcliffe Hall & The Yorke Arms
www.bowcliffehall.co.uk