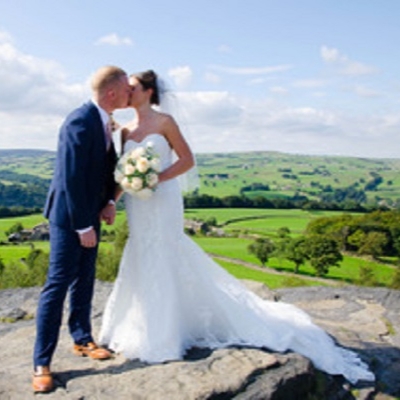 Snap happy
Q. We want lovely photographs, but we're limited by our budget. Do you have any suggestions?
A. Lindsay Oates says: I'd say, look at what you really want photographs of? Is it the ceremony itself? Is it friends and family having fun on the dancefloor? Maybe, even having photographs taken of just the couple away from the hustle and bustle of the day? If couples can pin down the most important photographs for them, they may be able to reduce the amount of time, they pay for a photographer.

I also suggest that if couples were in the early stages of planning, maybe look at getting married outside of the peak season. Money can be saved on the venue itself and can be used for a photographer they really want.

Do your research. I know it sounds simple, but it can really make a difference. Photographers can vary a lot on price but also the quality of their work. Ask to see full galleries if they're not provided on their websites. Shortlist the ones you like, then compare the prices. That might help you narrow down your choice to just a couple. You can then reach out and check if they have availability.
Lindsay Oates, Elsiebee Photography
www.elsiebeephotography.co.uk