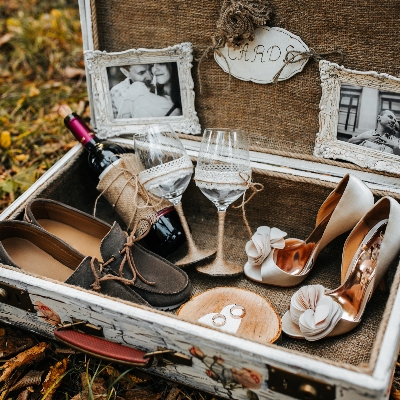 Styling your day
Q. I have been looking at Pinterest every night and my moodboard is starting to become a bit jumbled. How do I get back on track?
A. Jodie Knott says: Try not to become overwhelmed by all of your choices. As soon as you start to worry, you start to put more pressure on yourself. Your wedding day should be a day to remember, not a day to worry about the bridesmaid dresses matching the florals.

Before you start to look through your moodboard, sit down with your partner and begin to visualise your day, what few words immediately come to mind? Rustic, elegant, intimate? Then also think about what you don't want at your wedding, a few things may have slipped through the net and made it onto your current moodboard without you realising.

Baring these few words in mind begin to have a look through your current moodboard. Save the first five to 10 images that immediately jump out at you, but try not to save five of the same things, keep it a mix of florals, table settings, stationery etc. Each image should bring something different to your new moodboard.

With your saved images write down what it is that you love about the image. Is it the colours, the textures, and do these match up to your vision?

As you start to pin your images to a new board these should begin to reflect your overall vision and colour palette. If you do begin to be swayed by other pins, resort back to this mood board and think to yourself will I love this image in one, two, three months' time or do I just like it in this moment?

When it comes to your moodboard, this should be a reflection of the both of you and your personalities.
Jodie Knott, Knotted in Love
www.knottedinlove.co.uk