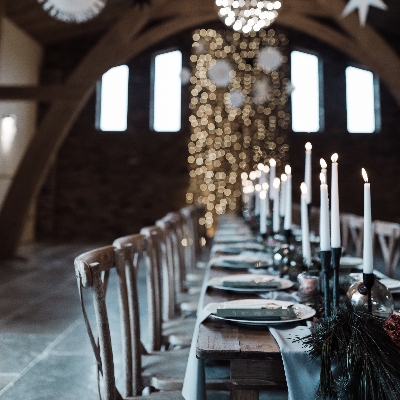 Small but perfectly formed
Q. We're now planning a micro-wedding for 15 people early next year. How can we adapt our large venue to make it feel more intimate?
A. Hayley Melling says: There are key elements to focus on when turning your venue into a more cosy space for your micro-wedding:

- Zoning. The most effective way to make a large space feel more personal is to create separate zones throughout the day. For example, one area for your ceremony, which can be turned around for your wedding breakfast, and one for your drinks reception, which can be reworked into your evening celebration space.

- Styling. Why not hire some gorgeous flower walls or hang some beautiful drapes to make the area feel cosier? You could hire real trees to break up the space and add some amazing natural decor. If your venue has high ceilings, tall decorations will help to fill the empty space.

- Lighting. We're talking fairylights, candles, disco balls – anything that creates a warm glow, rather than a harsh bright light that will emphasise the size of the space.  

- Table plan. If you originally planned for multiple round tables, then one long banquet table may be a better fit for a small wedding breakfast. Not only are all your loved ones effectively sat on the top table, but it's also a great way to fill the space without your tables looking sparse.
Hayley Melling,The Oakwood at Ryther
www.oakwoodatryther.co.uk