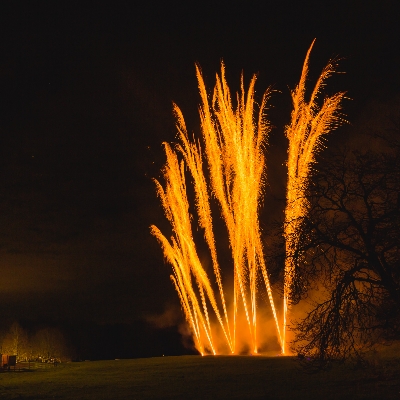 Lighten up
Q. It's my dream to have fireworks at my wedding but I'm getting married in a very rural location around a lot of farmland and I really don't want to upset the locals. What can I do?
A. Rebecca Cooper says: Don't worry! We've worked with many couples and venues in the past to establish a display appropriate to their surroundings. As every display is designed individually, we can work with you to find a suitable noise level for the display, providing example videos of previous shows so you can see exactly what to expect. We have lots of experience in low noise displays, including pyro-musicals, making sure they still have that wow factor for you and your guests, just without the loud bangs if you wish.

We're also more than happy to liaise with concerned venues, farmers or other residents, giving them examples of what to expect from your display and answering any questions they may have. We can also advise on notifying the neighbouring area, as often a simple advanced notice helps greatly when planning a firework display. These are all elements that when put together can ensure you can still have the wow factor display of your dreams, without the upset!
Rebecca Cooper, Optimum Fireworks
www.optimumfireworks.co.uk