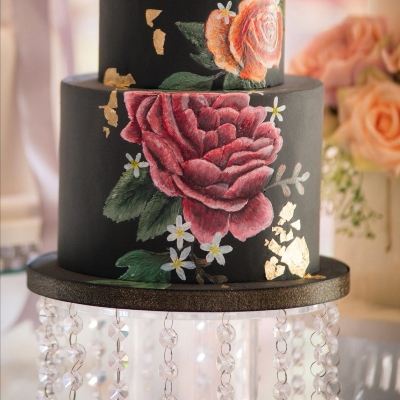 Small but perfectly formed
Q. We've had to downsize our wedding, but we still want a showstopping cake. Help!
A. Tracey Smith says: Small wedding cakes can still look amazing; it's all about the way you dress them and how you display them. Go for large flowers on plain, soft-coloured cakes to create impact or bright and bold colours work brilliantly on tall slim cakes with a statement topper. Adding a touch of sparkle is a fool-proof trick to catch the eye.

Consider where you will display your cake. Try not to put it in a corner, but choose a central location with plenty of natural light or a spotlight for a more dramatic effect. A cake stand will add height and grandeur, and make sure the table isn't too big as this can swamp a smaller cake. Finally, don't over-decorate it – less is more!
Tracey Smith, Cakes to Please
www.cakestopleasebradford.co.uk