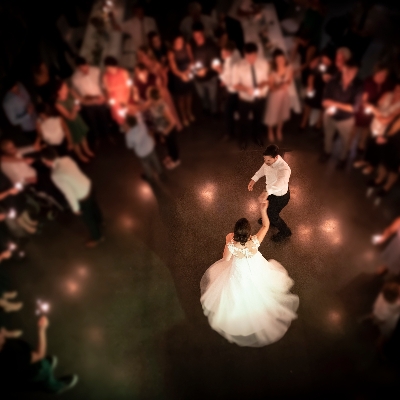 Step by step
Q. I'd love to learn a dance routine for our first dance. My husband is confident but has two left feet! What type of dance would you recommend for beginners?
A. Kate Geddes says: One of the first things I tell couples at their initial lesson is that nearly every single couple we teach has either zero or very little previous dance experience. For some it can be quite daunting the idea of having dancing lessons let alone performing in front of their guests and I think by reassuring them that everyone is in the same boat helps to put them at ease before they start.

Dance teachers will take this into consideration when couples approach them for wedding lessons and so the movements will be chosen to reflect this and the amount of time the couple wish to invest in lessons. For some, this might be as little as one hour and for others, that want a more intricate or wow-factor performance, that could be five hours or more.

Rather than focusing too much on the style of the dance and wondering if a song is appropriate to dance to, I'd suggest for couples to instead go with their gut instinct and focus on their song choice. It will be forever their first dance song so they need to be sure they both like it! Their dance teacher can then pick an appropriate dance style and tailor the steps to their choice and requirements.
Kate Geddes, The Dance Studio, Leeds
www.thedancestudioleeds.com