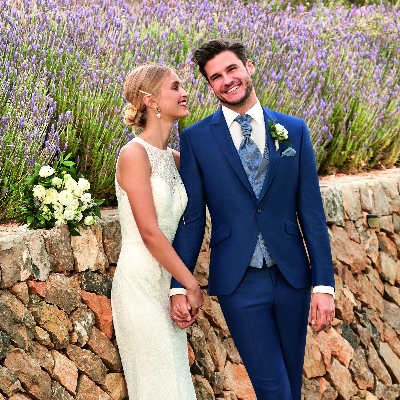 Suits you
Q. We have a big menswear party. How do we find outfits to suit everyone?
A. Neil Tennant says: The most important aspect of your suit is the fit. If you're not measured for your suit properly, it will never look its best. If you're tall or short, make sure alterations are done accordingly. Better still, buy or hire a suit in a long or short fitting to ensure it's in proportion all over.

Traditional styles often suit all shapes, sizes and generations, that's why they're timeless. Unfortunately, dad and grandad may not look quite as cool in a skinny-fit modern style. It's best to look for something that everyone will be comfortable in. It's the biggest day of your life, you don't want to be counting down the hours until you can get changed!

Darker colours tend to be more flattering for the suit, but you can brighten it up with lighter neckwear or waistcoats. Think about the fabric and the season too. Tweed is fashionable, but it's probably best suited to a winter wedding.

Finally, think about longevity. If you're going through a phase of wearing a certain colour or style, perhaps save it for another occasion. You want to love your attire in photos for years to come.
Neil Tennant, Frank Bird
www.frankbird.co.uk