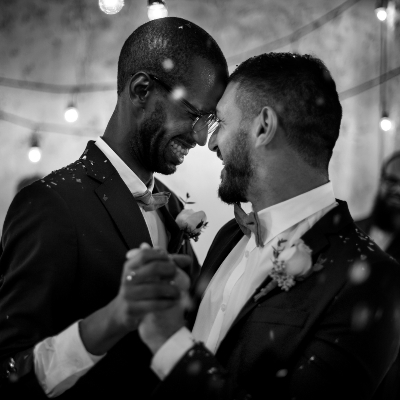 The music of love
Q. How do we achieve a classic feel for our music in the day, but still get the party started in the evening?
A. Phil Richards says: This really depends on your tastes as a couple, but try to balance this with what your guests will enjoy. For instance, you might be into heavy metal but this might not get all your loved ones on the dancefloor! Try to strike a happy compromise with what everyone will enjoy.

During the day, it's wise to book a performer that isn't too obtrusive so that guests can chat and mingle. Consider a violinist or acoustic guitar – something light but upbeat. In contrast, for the evening you'll likely want to go for a four-piece live band or an entertaining DJ. I offer a variety of options and also work alongside many other talented musicians from a variety of backgrounds to create the perfect atmosphere.
Phil Richards, Phil Richards Music
www.philrichardsmusic.co.uk