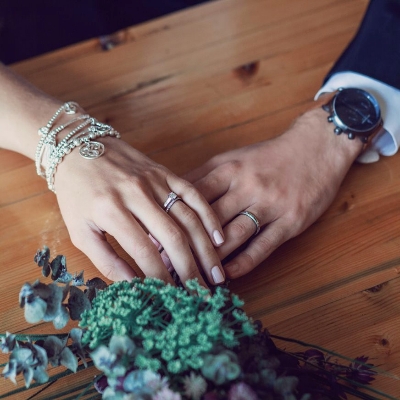 Ring the changes
Q. My partner and I can't find the perfect style of wedding rings. My friend suggested having them designed, but what's involved in the process?
A. Ellie Clark says: Having your rings designed is such a special and romantic experience. Your wedding rings are something you'll keep forever, which is why we believe it's so important to get them right.

The first step is getting some ideas of what you'd like – check out magazines and Pinterest for this. Even if the perfect ring doesn't already exist, we can work with you to understand exactly what you want. Next, we'll invite you for an initial consultation to discuss everything from design ideas to metals and gem stones.

Your ideas are sent to our expert ring designers who will work with you to sketch them up. After approving the design, a 3D render and wax model will be sent to you for final approval before your rings are handcrafted here in the UK. No matter how many changes you require, a new design will be created for you. The result is rings that you'll be proud to wear during a lifetime of happiness together.
Ellie Clark, Joshua James Jewellery
www.joshuajamesjewellery.co.uk