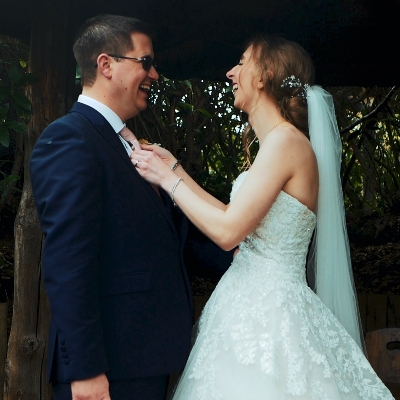 Through the lens
Q. We're both nervous in front of the camera, but we feel it's important to have a video of the day as well as photos. How do we relax?
A. Gabriela and Alistair says: As a married couple, we can totally relate to this question. We felt uncertain of how to pose before our wedding too. The best advice is to start with choosing the right videographer, as this can make or break how you look on film. Opt for a professional who has shot various weddings, and who will be confident in telling you how to pose while using their camera to its full potential.

That's where we come in. We don't want you to worry about how you look; it's our job to make sure you look as beautiful as you feel. We recommend scheduling plenty of time for couple shots on the day; the more time you have the more used to the camera you become. We also ask our couples fun questions, such as "Who's the tidiest?" or "Who snores the loudest?" We then use the footage of you laughing in the film – it looks great without you even trying!
Gabriela and Alistair, G & A Media
www.gandamedia.co.uk