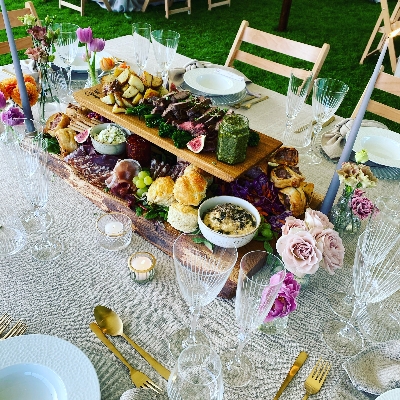 Delicious dishes
Q. Our wedding is now much smaller than we originally planned. How do we create an intimate feel for our wedding breakfast?
A. Alice Falkingham says: All is not lost! The great thing about having a small wedding for a reduced number of guests is that you can really go to town and spoil those closest to you who are able to attend. Our grazing tablescapes present two or three courses at the table, all at the same time. This creates a really relaxed and intimate eating experience with minimal interruption from waiting staff.

The grazing options look divine, and make for fabulous table displays. They can be made for any number of guests to share, so they're very versatile if restrictions change.
Alice Falkingham, Homegrown Hospitality
www.homegrownhospitality.co.uk