Leeds' couple's Disney proposal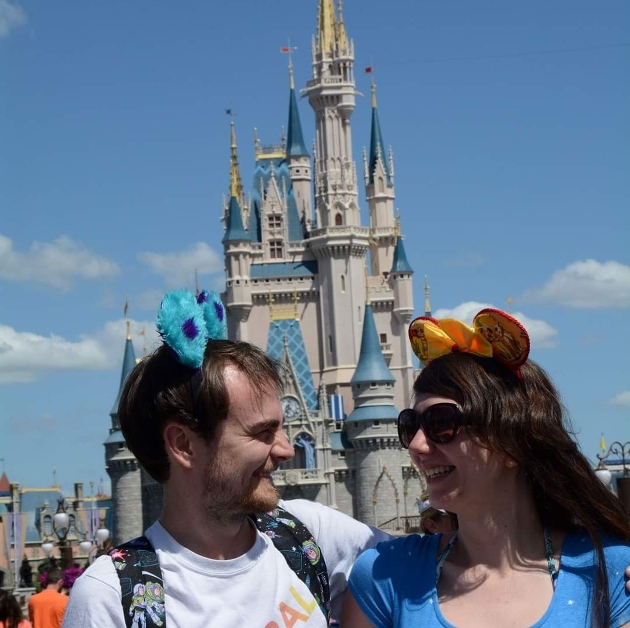 A Disney-obsessed duo had the trip of a lifetime, on their fourth visit to Walt Disney World, as Adam Smith got down on one knee to propose at the most magical place on earth.

Adam and Chloe both living in Leeds have been together for 10 years and both share an incredible passion for holidays to Disney. Except this time, Adam was planning a very special trip, as he set the wheels in motion to ask for Chloe's hand in marriage at their favourite Disney Florida holiday destination.

Adam explains more about the proposal and shares his secrets for anyone planning the ultimate proposal. Adam said: "I decided to propose at Walt Disney World, as it is somewhere that is very special to us. It's an escape from the real world into the most magical place on earth.
"We drove to Magic Kingdom with our friends we were travelling with and went off on our own. It had been a particularly rainy trip, but there was a break from the downpours and Chloe and I walked down Main Street. There was a random little quiet spot just to the right on Cinderella's Castle and that's when I got the ring out - a beautiful Enchanted Disney Belle ring. It was the perfect location as it was private and intimate, and I knew Chloe wouldn't want lots of people staring.
"Fortunately, not too much preparation went into the day, other than struggling to get the ring in the right size. I bought it in Florida, as this was the only place it was available, and the sizings are different to the UK - luckily it was all okay in the end."

The couple bought their Disney tickets through AttractionTickets.com and the 14-day pass included PhotoPass, which means exclusive access to any photographers at the Disney venue - the perfect way to continue capturing the magic of the day.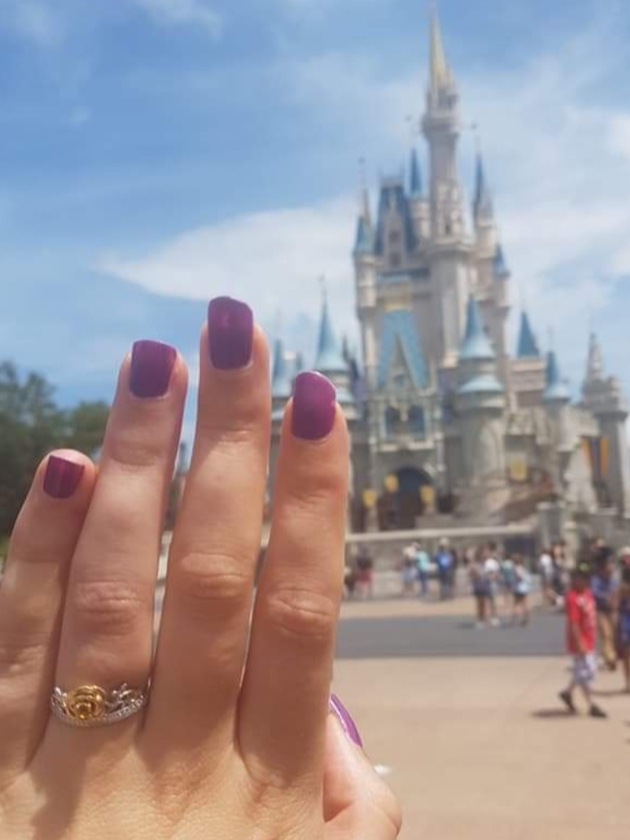 Adam's top tips for anyone considering a similar proposal include:

1. Go with the flow. "As long as the two people getting engaged are there, then try not to overthink it and go with the flow. Ultimately, you're in a place you both adore, so it will be special regardless."

2. Carry the ring in a safe place and have it to hand. "Make sure the ring is on hand for the perfect moment - whenever and wherever you decide that may be. I carried mine around in my rucksack and knew the moment when it arrived."

3. Ask the staff to take a Magic shot. "The Disney ticket through AttractionTickets.com included Memory Maker, which meant we were able to ask the wonderful photographers to capture our special day. "Have some fun, and remember they can do Magic shots and often have props available, so utilise these. There are so many ways to propose at Disney, so find something that works for you and your partner."

4. Recreate the proposal on your favourite ride. "If you're looking to recreate the proposal, then try doing it on one of the rides - which is what we did!"

The big day
"We got married in summer 2019 at Chevin Country Park. It was a close call between there and the Wedding Pavillion at the Grand Floridian, but in the end we chose to be in the UK so our grandparents could still attend. We had lots of Disney touches, including Mickey confetti and cupcakes." Chloe added, "When Adam proposed, I was really excited. We'd been together over five years at this point, it was magical knowing that we would be planning our wedding day. "I loved that it was where it was because it's the place where we always go on holiday- our happy place! The first and last park we visit every trip. The quiet area meant that we still got to soak up all the happiness on our own, but have that incredible view of Cinderella's Castle and then we rang our close family and told a few close friends."