Feeling savvy with sapphires!
Ever since De Beers launched their infamous campaign in 1947 and Marilyn Monroe sang that they were 'a girl's best friend' diamonds have taken centre stage as the engagement gemstone of choice. However, long before this, sapphires reigned supreme. Said to symbolise romance and fidelity and a favourite of ancient Greeks and Egyptian royalty, this versatile gem has a rich history and is steeped in mythology. And sure, while diamonds may be a girl's best friend, sapphires are fit for a princess. Sapphires feature in the Crown Jewels and arguably the most iconic engagement ring in modern Royal history, Princess Diana's 12-carat oval cut deep blue gem, now sits lovingly on Kate Middleton's ring finger. Coveted by Hollywood royalty Elizabeth Taylor, Penelope Cruz, Elizabeth Hurley and (let's be honest) British royalty Victoria Beckham, it's no doubt that sapphires are back in style. So, why should you ditch the diamond and snap up a sapphire instead? From greater versatility, durability, ethical credits, and, most importantly, easier on the purse strings, Claire Beatson, general manager of independent and ethical jeweller Nightingale reveals five reasons why you should take notes from the royals, and invest in a sapphire ring.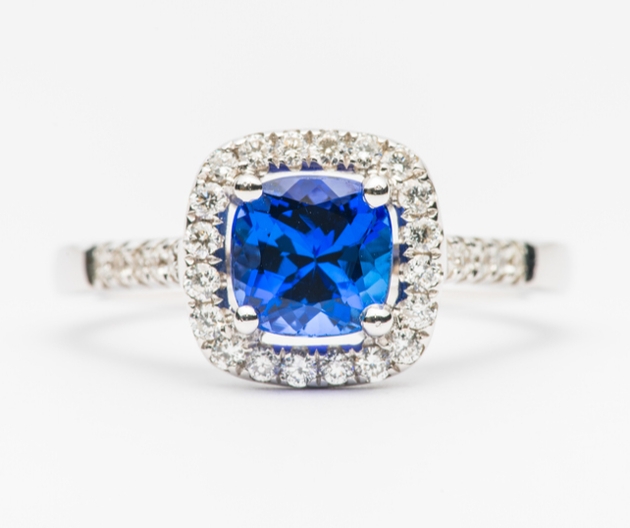 1. They're cheaper
As with any gemstone, the price relies on the size, shape, cut, colour, variety, and origin of the sapphire. However, a quality one-carat sapphire can cost you anywhere between £50 to £10,000, while the starting price of a diamond of the same quality is approximately £2,500, and it can go as high as £30,000. Due to this, they make an excellent choice for couples who want a large centre stone without breaking the bank.

Claire reveals: "A sapphire will cost at least half what you'd spend on an equivalent sized diamond. And to dispel a common myth, this price difference isn't down to diamonds being rarer than sapphires. In fact, the opposite is true. The reality is that sapphires haven't suffered the same levels of price manipulation that diamonds historically have, so their value has been established much more naturally."

2. They have more versatility
If blue isn't your gemstone colour of choice, sapphires can come in a variety of different hues. Opt for a pink stone, a la Lady Gaga or replicate the diamond look for less and go for a clear sapphire stone.

Claire explains: "Sapphires can come in many different colours, not just the rich blue you're used to seeing. This gives you a lot more space to get creative with your ring design, adding bold colours to truly reflect your personality.
You're free to add splashes of pink, orange, yellow, green and any other colour you like to your ring by using sapphires. In fact, the only colour that sapphires don't come in is red, and that's just because we call those rubies. Aside from the colour they're actually the same material!"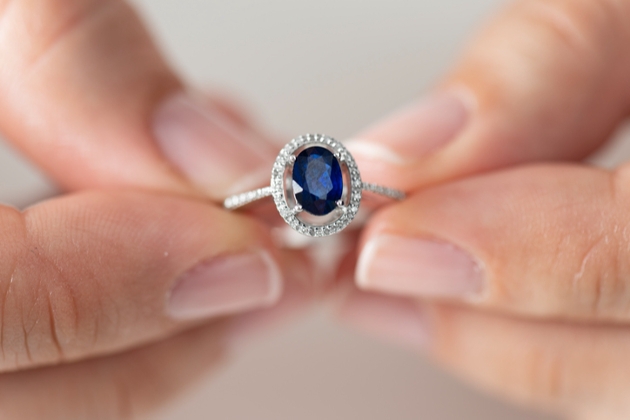 3. They're durable
Sure, they are not as hardy as diamonds, sapphires rank higher than other popular gemstones such as emeralds, topazes, pearls and garnets. Due to sapphire's not having cleavage, they will not break and splinter when struck and they are scratch-resistant making them perfect for everyday wear.

Claire explains : "Most people know that diamonds are the hardest gemstone used in jewellery, however sapphires are no slouch in the toughness department. They measure a 9 on the Mohs scale (graded below diamonds at 10) which makes them perfectly suited for everyday wear and the knocks and bashes that come along with it."

4. They're less traditional
With a considered move towards non-traditional weddings by young couples, it's no surprise that engagement ring trends have followed suit. According to Google trends, searches for 'sapphire engagement ring' have increased in 2022, second after moissanite. Not only are sapphires rarer than diamonds, no two sapphires are the same meaning your ring will be a one-of-a-kind piece that is totally representative of you or your partner.

Claire reveals: "The past 100 years have seen diamonds pushed as the only option for engagement rings. At Nightingale we'd rather you have a ring which reflects who you are as a person as opposed to being pressured to follow traditional wisdom. A sapphire engagement ring lets you do just that, letting people know that you're your own unique person with their own signature style."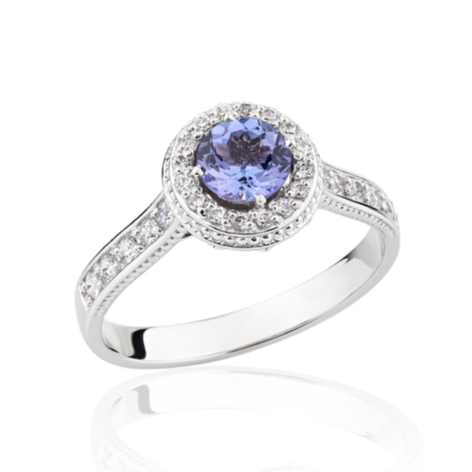 5. They're more ethical
Sapphire mines are generally run by small and even family-operated companies, which makes it infinitely easier to track exactly where your sapphire has come from. And what's better than wearing a ring that's beautiful and can give you peace of mind? To add further eco-credentials to your sapphire ring, you can also opt for a lab-grown stone which is more ethically-minded and budget-friendly.

Claire explains: "It's fair to say that finding an ethical engagement ring isn't as simple as it should be. Luckily sapphires have a wide network of artisanal miners who are mining with ethics and responsibility at the forefront of their work. This makes finding an ethical sapphire engagement ring much easier. In fact, you'll be spoilt for choice with the right jeweller. We personally love Montana sapphires for their great responsible mining standards as well as their stunning beauty.You can also opt for lab grown sapphires which are a great ethical option if you're looking to make your budget go further. You'll tend to save over 50 per cent when buying lab grown compared to mined sapphires."