The Wensleydale Creamery's new celebration cake
Cheese lovers rejoice – cakes are no longer just for those with a sweet tooth! The Wensleydale Creamery, based in Hawes in the heart of the Yorkshire Dales, has launched a brand-new range of Celebration Cheese Cakes.

Made from a specially selected range of Wensleydale Creamery's cheeses, the new cakes create a centrepiece as delicious as they are spectacular, making them the perfect addition to your wedding. Whether you favour savoury over sweet or are looking for a twist on a traditional wedding cake, Wensleydale Creamery has the Celebration Cheese Cake to suit your needs. Lovingly created using some of the finest ingredients in the heart of the Yorkshire Dales, each cake features layers of delicious Yorkshire Wensleydale cheeses, which can be interchanged to suit your specific tastes. Available in two different sizes, they can cater for between 50 – 100 guests, depending on the size of your gathering.

Sandra Bell, Marketing Manager at The Wensleydale Creamery, said: "Our expert cheesemakers have handcrafted our delicious cheeses to make these amazing cakes, ensuring that each bite is full of flavour and texture. Our cheese cakes will provide the most deliciously beautiful centrepiece to help you celebrate your special day in style." The Celebration Cheese Cakes are available to order direct from the Wensleydale Creamery website.

For more information, visit www.wensleydale.co.uk.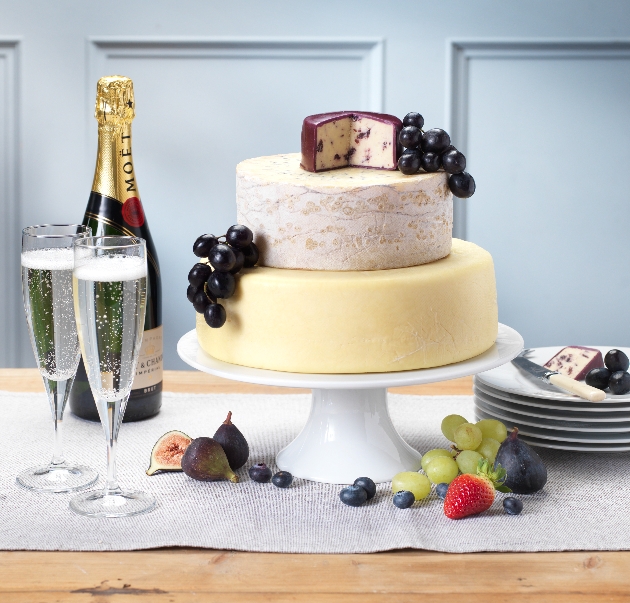 Small Celebration Cheese Cake - £99.95 with free UK delivery

The perfect centrepiece for a smaller wedding (around 50 guests), the Small Celebration Cheese Cake includes some of Wensleydale Creamery's most loved cheeses, which are interchangeable to suit your taste and delight your guests.

The Small Celebration Cheese Cake includes:
Yorkshire Wensleydale Wheel 4kg
Wensleydale Blue Half Tall 2kg (flavours are interchangeable)
Yorkshire Wensleydale & Cranberries Truckle 200g (truckle flavours are interchangeable)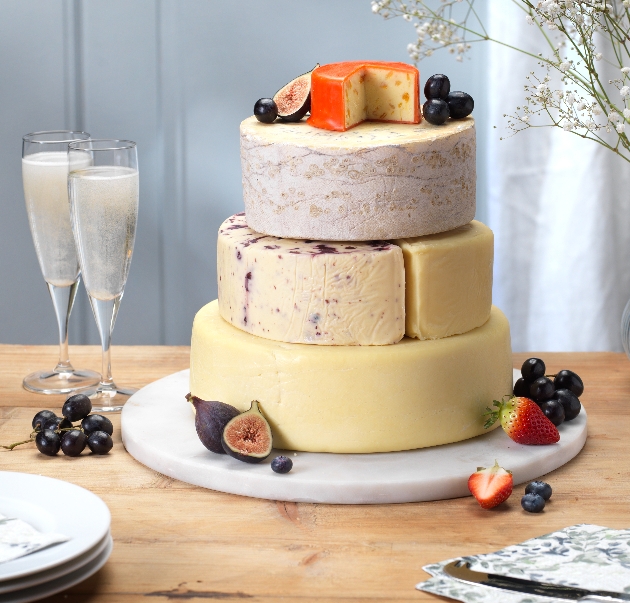 Large Celebration Cheese Cake - £149.95 with free UK Delivery

Ideal for a wedding or a bigger party, (around 100 guests), the Large Celebration Cheese Cake features five specially selected Wensleydale Creamery cheeses, with the option to interchange the flavours to ensure each guest gets a slice of their favourite.

This Large Celebration Cheese Cake includes:
Yorkshire Wensleydale Wheel 4kg Yorkshire Wensleydale & Cranberries 1.25kg
Half Moon Fountains Gold Cheddar 1.25kg
Half Moon (half moon flavours are interchangeable) Wensleydale Blue Half Tall 2kg
Yorkshire Wensleydale & Apricots Truckle 200g (truckle flavours are interchangeable)