Wedding coordinator of The Grand, York reveals top trends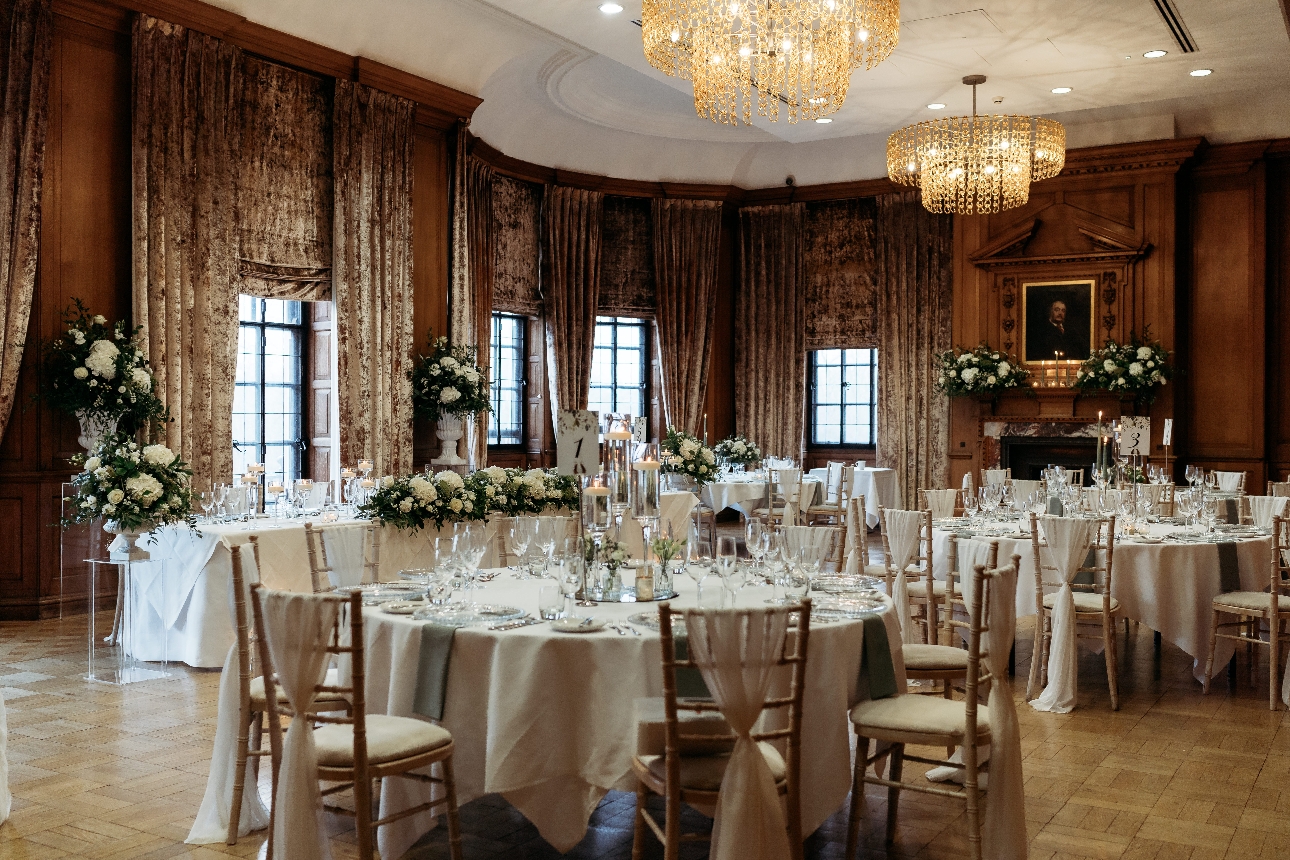 Wedding season is in full swing, with happy couples tying the knot up and down the country. To inspire brides and grooms-to-be, Gail Bradley, Wedding Coordinator at the five-star hotel and Yorkshire wedding venue The Grand, York, reveals some of the biggest wedding trends seen right now.

Mermaid Wedding Dresses
As 2023 fashion trends continue to embrace the 'mermaidcore' aesthetic, it's not surprising that Google data shows a 43% increase in searches for "mermaid wedding dresses" compared to the next most popular style, A-line. Mermaid wedding dresses are not a new style, with their history dating back to the 1930s, however, they've recently seen a resurge in popularity, benefiting from the recent sea-themed trend. Gail says, "We see a variety of wedding dress shapes, styles and sometimes even colours, here at The Grand, but the elegant mermaid silhouette has remained a popular choice over the last few years. The brides that choose this style look simply beautiful and are always turning heads."

Gemstone Rings
When it comes to wedding rings, many are seeking something different when it comes to their rings this year, as Pinterest searches for non-traditional engagement rings peaked in June. Gemstones offer a unique and colourful alternative to diamonds for those wanting to choose something more distinctive. Somewhat more attainable from a cost perspective, gemstone rings also offer a sustainable choice for the consumer, as their production tends to be more regulated from an ethical and environmental standpoint. For those still seeking a shiny diamond ring, lab-grown diamonds are also a great option. "In general, people are now a lot more conscious of what they are purchasing and considering different factors. I think couples are definitely more conscious of their impact on both the planet and other people when planning their weddings. We love a gloriously sparkling diamond ring, but gemstones and lab-grown diamonds can be equally as beautiful!"

Sustainable Flowers and Favours
The sustainability focus also extends to flowers and favours, with many couples opting for more eco-friendly options as opposed to the classic big bouquets and individually wrapped chocolates. "We are seeing a lot of our couples opt for wildflowers or native British flower species, these are a beautiful alternative to the usual, polished and picture-perfect bouquet." "Happy couples are also choosing small bottles of local wine, or miniature jars of homemade jam or preserve as wedding favours, delicious, sentimental and a little kinder on the planet!" Gail says.

Mid-wedding Haircuts
A step up from changing dresses for the evening, which Gail explains is now uncommon, the mid-wedding chop is becoming a huge trend for brides on TikTok. Designed to make the day even more memorable, the trend sees brides transforming their long locks by cutting them into a shorter style in between the ceremony and reception, to surprise the groom and guests and symbolise a new beginning. Gail says, "Although we haven't seen this trend happen at The Grand yet, we love the concept." "I think people are choosing to do this not only for a bit of fun on their wedding day, but because what better time is there to make a drastic hair change than mid-way through the day where you look and feel your best?!"

Whether newlyweds choose to follow trends or stick with something more traditional, there are a variety of bespoke packages available for weddings at The Grand, York, to ensure their big day is celebrated in style.