Yorkshire Aparthotel celebrates remarkable triumph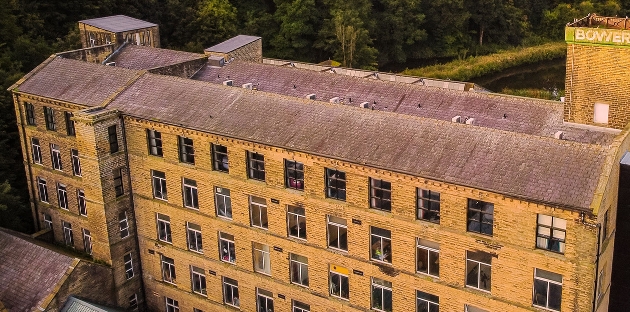 Bowers Mill Aparthotel celebrates the second-year anniversary of its opening this week, marking two years of exceptional service, memorable experiences, and unrivalled hospitality.

Over the past two years, Bowers Mill Aparthotel has become a popular choice for both business and leisure travellers seeking a home away from home in the beautiful Calderdale area. Their team's dedication to excellence, attention to detail, and personalised service have set new benchmarks for the hospitality industry in and around West Yorkshire, earning them an enviable reputation for outstanding accommodation amongst visitors worldwide.
Once a working mill, Bowers Mill Aparthotel has provided guests with a unique blend of comfort, convenience and sophistication since its opening in June 2021. The building was once a thriving water-powered fulling mill, with its first recorded use in the 1860s, and within the same century was adopted by J&S Taylor and Son, with the family staying on the site until 1991.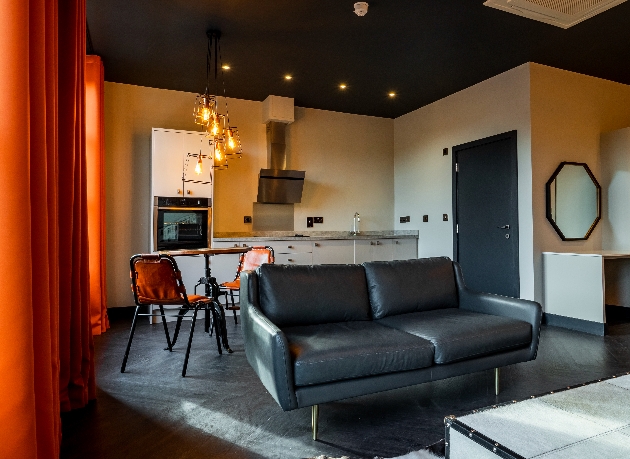 Now owned by commercial property business, Lowry partnership, the site has been given a new lease of life with their investment in Bowers Mill Aparthotel, with the help of a grant from The European Agricultural Fund for Rural Development.

Bowers Mill Aparthotel now offers 11 undeniably stunning apartments that offer the perfect combination of comfort and style, each featuring modern amenities, elegant furnishings, and a fully equipped kitchen, allowing guests to enjoy the independence and flexibility of a self-contained space while still benefiting from the service and surroundings of a luxury hotel. All this, coupled with the spectacular views of the Ryburn Valley, makes Bowers Mill Aparthotel an incredibly unique location for any occasion.

Several local businesses were commissioned to support the development project, including Halifax-based Eye Candy Interior Design, who played an instrumental part in bringing the creative vision for the aparthotel to life. The result is a seamless blend of Bowers Mill's rich industrial history and contemporary elegance, with their accomplishments formally recognised in 2022 by their nomination for the Hotel Interior Design award at the Northern Design Awards.
The dedicated team continuously strive to deliver exceptional service, and they now boast outstanding ratings across all online booking platforms, in part thanks to their popularity as wedding accommodation to couples and families who have weddings hosted by neighbouring business, The Venue Bowers Mill.

The aparthotel's continuous stream of outstanding feedback from guests is testament to their team's unwavering dedication to exceeding expectations, and it is clear to see they take immense pride in their guest-centric approach.

Looking ahead, the vision for Bowers Mill Aparthotel includes expanding the property by 14 apartments on the middle floor. They also plan to introduce a new guest entrance on the ground floor, complete with a bar and seating area. These ambitious plans will further enhance guest experience, allowing them to build upon their already strong offering and cement themselves as a staple of West Yorkshire tourism for years to come.

For more information bowersmillhotel.co.uk | reception@bowersmillhotel.com | 01422 893 494.