All you need to know about emeralds
With top celebrities such as J.Lo and Megan Fox opting for a signature green gemstone for their engagement, coupled with the fact emeralds are the birthstone of May, it's no wonder that emeralds are THE stone to be seen on your wedding finger right now. However, there's much more to sourcing the perfect emerald than picking the first shiny green gemstone you see. From their own grading system, to understanding what flaws to look out for, buying emeralds is a whole different ball game to your run-of-the-mill diamond. We spoke to Claire Beatson, general manager of York's ethical jewellery brand Nightingale and gemstone expert, who has created a handy emerald buying guide to answer all of your questions.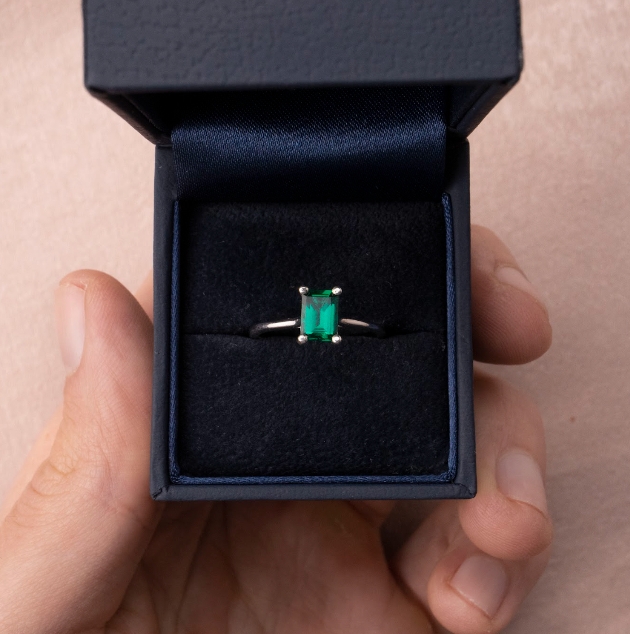 1. How are emeralds graded?
Much like the other 'Big 4' gemstones - rubies, sapphires and diamonds - emeralds are graded with the '4 C' system. This includes colour, clarity, cut and carat.

Claire explains, "As with other coloured gemstones, colour is perhaps the most important in judging quality. However, clarity is also an extremely important quality to pay attention to for emeralds specifically because they are a type III gemstone, meaning they almost always show inclusions."

(An inclusion is any material that gets trapped or 'included' in any mineral during the formation process such as gas bubbles, liquids or crystals. This appears as a small imperfection in the stone.)

Discussing the further two C's, Claire adds, "The most popular cut for emeralds is the step cut or the trap cut, which is a rectangular shape - this is actually what we now know as the 'emerald cut' so much so that it has been named the classic emerald cut which we all know and love. Lastly, the carat weight usually follows the same rules as other gemstones "

2. What is most important when buying an emerald?
It's no surprise that finding the optimal green colour should be the most important factor when choosing your emerald engagement ring. Shortly after J.Lo made Bennifer 2.0 official, global searches for 'green engagement ring' sky-rocketed by 1,455 per cent solidifying a resurgence for emerald rings.

Claire clarifies that, "Of all the grading criteria, colour is the most important for emeralds. You want a deep green hue with minimal amounts of yellow or blue tones. You'll pay more for a deep green, saturated emerald than you would a paler one as the intense depth of colour is rarer and more desirable."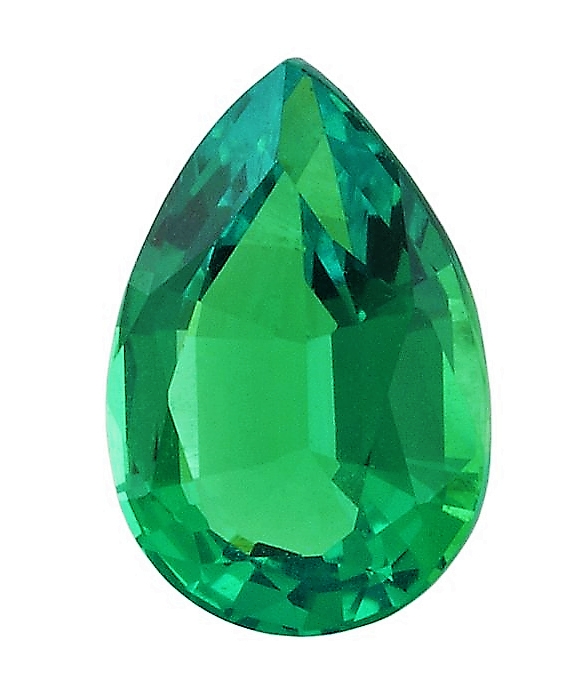 3. The question of durability
Unlike other popular gemstones, emeralds tend to be softer (diamonds are generally 100 times harder than emeralds) and more prone to impressions which can make for a less straightforward buying process.

Claire explains, "Emeralds will typically have more inclusions. This makes it exceptionally rare to find one that has no surface markings or fissures."

"However, these unique markings only lend to the emeralds one-of-a-kind, vintage feel; each stone has been hand-picked and perfectly selected for you.

Claire assures, '"You can still get an exceptional quality emerald with numerous visible inclusions. In fact, it's widely accepted within the jewellery industry that emeralds are bound to have inclusions, and so they should not be viewed in a negative light."

4. Finding ethical emeralds
Columbia supplies around 90 per cent of the world's emeralds, where irresponsible mining is notorious. Finding a truly ethical emerald may seem like an impossible task, but it can be achievable. Although small scale ethical mines exist, you can achieve total peace of mind with lab grown emeralds.

Claire expands, "As with lab grown diamonds, lab emeralds are chemically and visually identical to their mined counterparts. Actually, one of the easiest ways to identify a lab grown emerald is that it's likely to have a much higher clarity than those that come from the earth because the growing process isn't as harsh."
Better clarity and a clear conscience? It's a win-win!

5. Why choose an Emerald?
It is no surprise that consumer attitudes have shifted away from a typical diamond engagement ring. In 2016, The Economist asked, 'why aren't millennials buying engagement rings?' While this could be down to a greater focus on ethical and sustainable buying trends, consumers are opting for more unique and personal gemstones.

Not only are emerald rings one-of-a-kind in appearance, they also have a rich history in romance; Cleopatra adorned her palace with the stone and Elizabeth Taylor was bequeathed an entire suite of emeralds from Richard Burton.

Claire says, "Emeralds are said to symbolise true love, making them a perfect piece of jewellery to solidify your relationship."
About Nightingale
Founded with love by Stephen and Diane Nightingale, Nightingale is the first ethical jewellery brand to grace York's high street and has been crafting bespoke rings since 2016.
Nightingale believes that a ring should be as unique as the person wearing it, which is why the brand offers a bespoke jewellery design service using the world's finest materials and created by the UK's finest craftsmen, giving the process the time, attention and iterations it deserves.
Supporting ethical practices, the brand pioneers lab-grown diamonds, ethically mined diamonds, recycled gold and only works with ethical and respected suppliers, meaning every person involved in the creation of your ring is cared for.
Nightingale rings aren't just for proposals. They are timeless treasures for people looking to invest in ethical jewellery, whether it's their first item or adding to their collection.
To find out more about Nightingale, visit: www.nightingale.co.uk