Mental Health Awareness Week 15th-21st May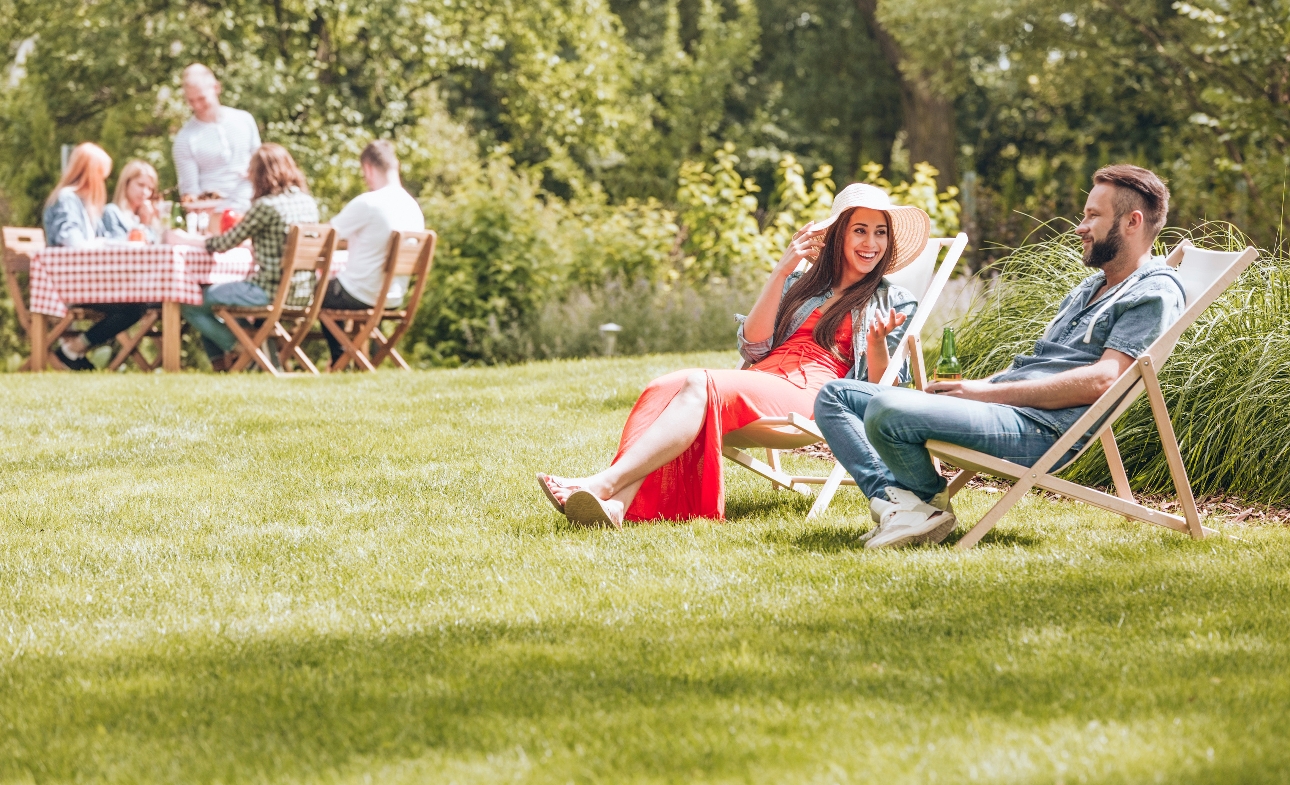 Planning a wedding can certainly be an exciting time, from picking the cake to choosing the entertainment, it's full of fun tasks to check off a to-do list. However, wedding planning can also come with a host of negativities such as worrying about money and feeling anxiety about family politics on the big day.

Increasing evidence shows that gardens and green spaces are associated with better physical, social and mental health. Cheryl Harper, managing director at Greensleeves, explains how the benefits of gardening stretch far beyond a bit of fresh air and a nice-looking lawn.

Get your workout on
Anyone who's done a hard afternoon gardening will tell you it's a full-body workout at times. Who needs a gym when you can get your heart pumping and work several different muscle groups by digging out weeds, watering plants, and mowing the lawn? Regular exercise has been proven to reduce anxiety, stress, and other mental health issues. The physical exertion of gardening can be on par with going on a run or going to the gym. The NHS considers exercise essential to living a healthy and fulfilling life, and it's medically proven that people who do regular physical activity have up to a 30% lower risk of coronary heart disease and stroke.

Gardening helps improve your self-esteem
Gardening can seem daunting for beginners, but once you start to see the fruits of your labour, you will fall in love with it in no time. There is a great sense of pride and satisfaction that comes with creating a beautifully landscaped garden. Plus, your garden will become the perfect place for relaxing or hosting friends and family. Gardening can provide a sense of accomplishment, mastery of a new skill, connection to nature, relaxation, and social interaction, all of which can improve your self-esteem and overall wellbeing.

Mow-tivaton
As well as enjoying the fresh air and being close to nature, mowing offers additional mental and physical health benefits. It is a great way to promote a sense of well-being and the smell of fresh-cut grass has been shown to have a calming effect on many people. In fact, studies have found that exposure to the scent of freshly cut grass can reduce stress and anxiety and improve your mood. Pushing your lawn mower also acts as an efficient cardiovascular workout and the repetition of going up and down the garden is proven to deliver a serious calorie burn and be a great way to work your entire body and improve your heart health.

Grow together
Gardens help us connect. Not just with nature and the outdoors, but with friends and family. It's easy to include the whole family when gardening, so get them all involved and show your kids how seeds develop into fully grown plants. Gardening teaches us patience, perseverance, and creativity – all important skills at any age. Even those of you who don't have your own garden can get started at one of Britain's favourite pastimes. Community gardens are becoming increasingly more common across the UK. They are great for combating loneliness, increasing social interaction, and improving teamwork. When working together for a shared common goal, you can find the role that works for you.

Summer thyme
Spending time outdoors in the garden is a great way to get your daily dose of vitamin D, a vital nutrient that promotes strong bones, muscles, and a robust immune system. Plus, it's a perfect excuse to soak up some sun and disconnect from the digital world. Gardening is a creative, enjoyable project that helps us forget about our troubles and focus on something positive.

Take care of your mental health
According to the mental health charity Mind, nearly two-thirds of UK adults (63%) say that spending time gardening or in nature helps their mental health, with respondents saying it makes them feel less stressed and that they benefit from taking in the sights, colours, and smells of the outdoors. Gardening is so beneficial that the NHS has even prescribed it as part of their 'Long Term Plan'. So, get your green prescription and start enjoying the mental health benefits of gardening today.