How to create a bespoke drinks menu for your wedding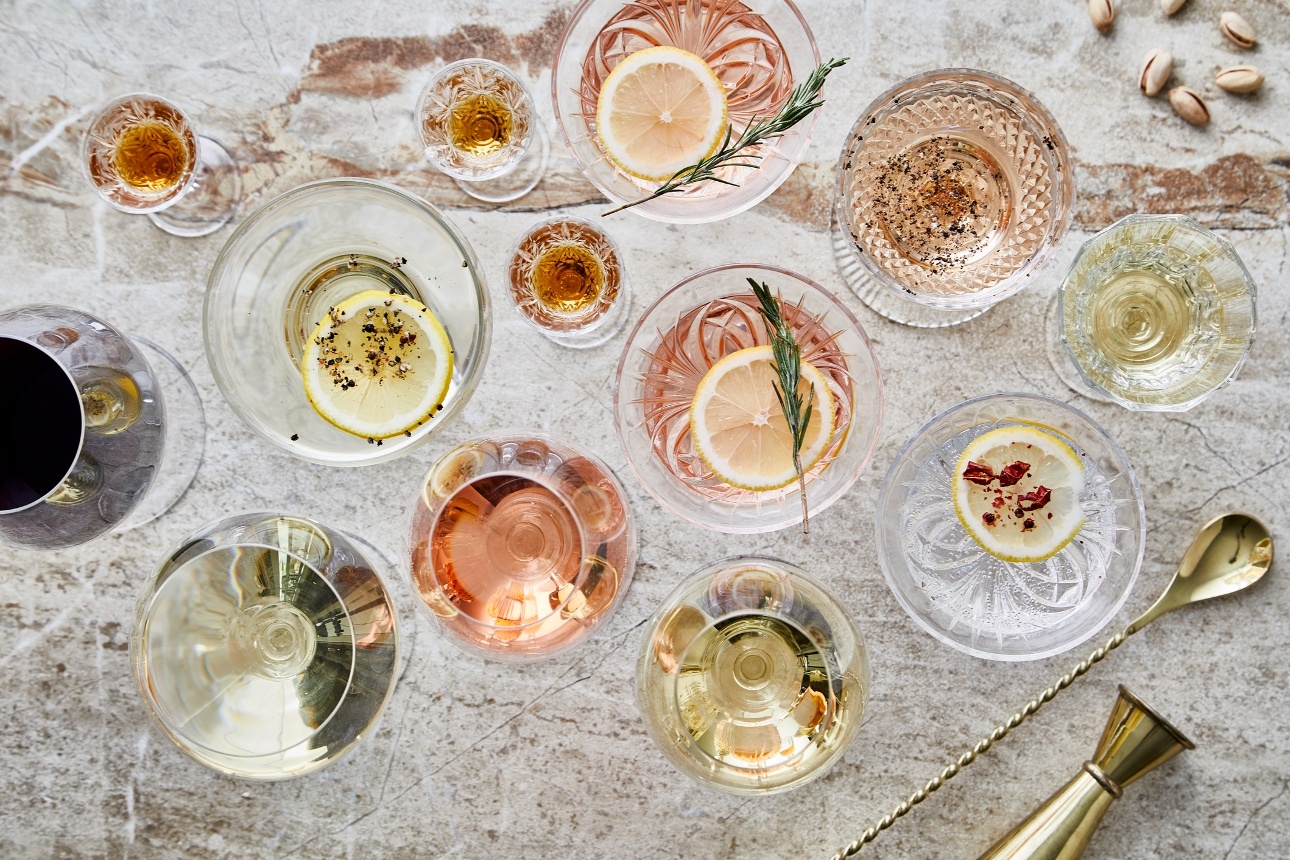 Your wedding should be as personalised, luxurious and enjoyable as possible, and the drinks menu is no exception! Here, Steve King, managing director at the drinks retailer Bottled & Boxed, shows you how to bring together a bespoke drinks menu for your wedding.

Organising a wedding is as exciting as it is overwhelming: you'll want your day to be as special as possible, and the drinks menu is no exception to this. It's becoming more and more popular to create your own personalised drinks, with Google searches for 'bespoke drinks menu' increasing 10% since the beginning of 2022.

If you'd like to get in on this growing trend, read on to see how you can bring a personalised feel to the drinks offerings at your special day. Whatever your favourite flavours, or family traditions, we've got some ideas to help you create your menu.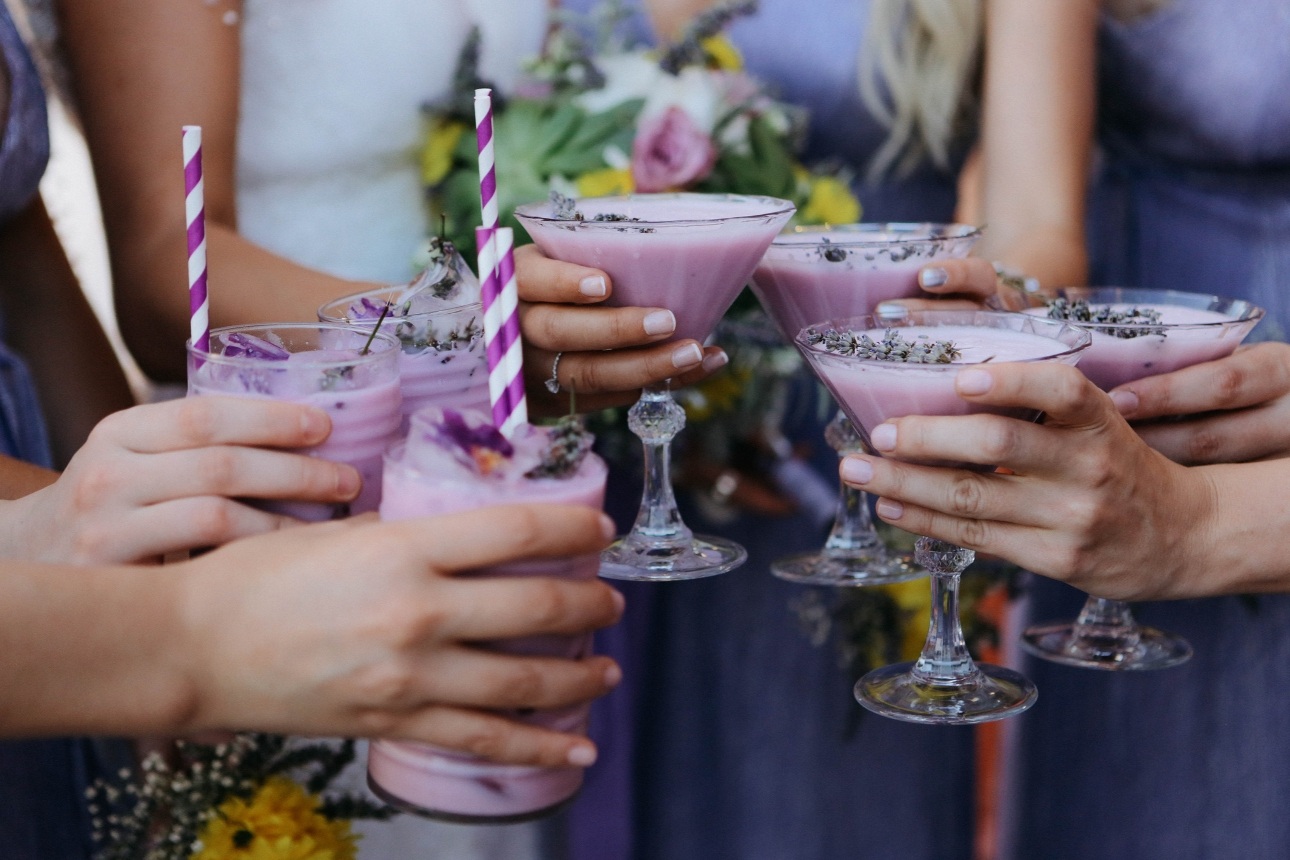 Design your own cocktails
The first option when creating a more bespoke wedding drinks menu, is to design some of your own cocktails from scratch. You can do this with your partner if you both enjoy making new drinks and thinking up flavour combinations, but you can also consult cocktail specialists or your venue if you'd like some professional input. Take some of your favourite flavours, and think of how to bring them out and make them shine.

To make the cocktails even more personalised, try to think of moments from your relationship with your fiancé and take this as inspiration: this might be places you've visited, food or drink you've tried together, or each other's favourite flowers. Whatever it is, try to include it in your cocktails. And the great thing about designing your own drinks is that you get to name them! So make sure to think of some names that remind you of happy moments with your partner or places you've visited.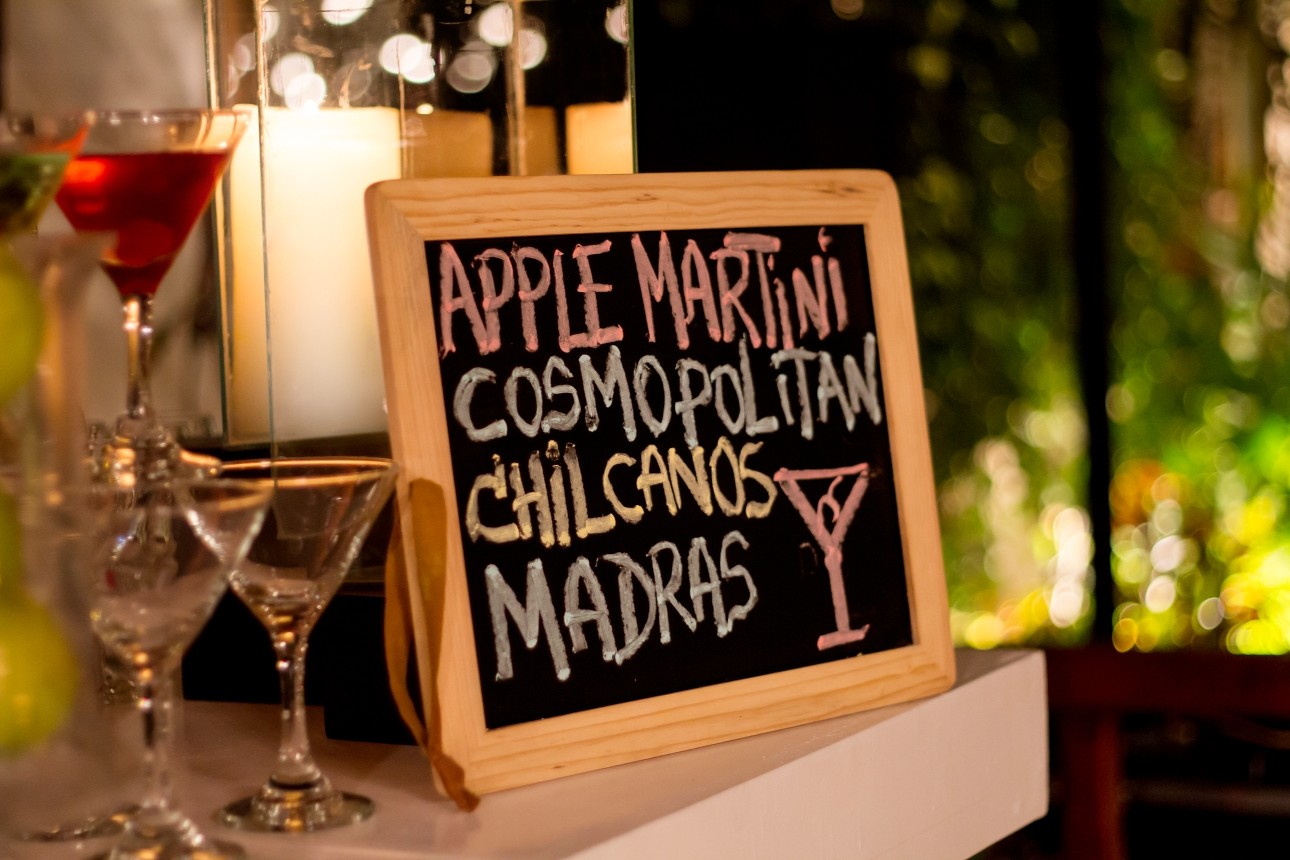 Cater to a range of palettes
As well as making your drinks personalised, it's important that your menu offers something for everyone who comes to the wedding. Keep in mind that some people have more adventurous palettes than others, so a good drinks offering will have something for everyone. A good rule is to offer at least two cocktails that are safer or more familiar, and then the rest can be as adventurous as you like! This balance will mean that you and your guests all have something to enjoy.

If you don't find any more traditional cocktail recipes to serve at your wedding, you can always simply offer wine or champagne as a safe alternative. This will also cut down on the time spent by the servers mixing drinks, so it can be a great backup option. Lastly, make sure not to forget non-drinking guests, as they need something to enjoy too: so offer a non-alcoholic cocktail or other beverage for them to join in with the aperitifs.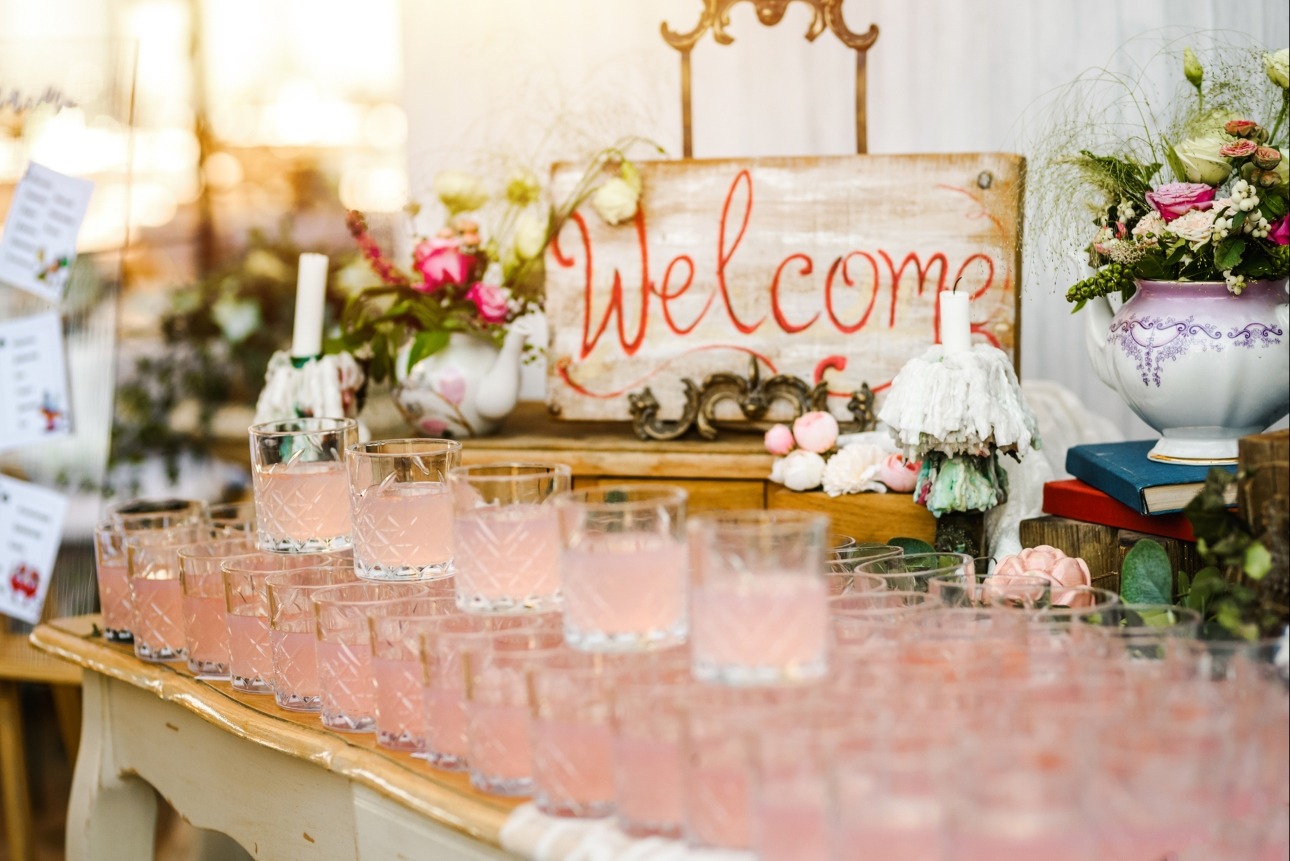 Set up a drinks-making station
If you are serving unique drinks, it's important that you have a designated space for staff to make them, and this way they can also become a pleasant focal point when guests are milling around. Ensure that your drinks stand is going to have all the necessary ingredients and glassware to make your desired creations perfectly for all the guests, and work out how much you'll need of every ingredient beforehand with your venue. This will safe any last minute stress, or running out of a particularly popular cocktail.

You can even have a cocktail-making station that guests can use to mix their own drinks! If this is something you want to include at your wedding, make sure to print out recipe cards for all the cocktails, and make them easy to make so that your guests will be sure to have successful results. Having a drinks-making activity at your wedding can add a fun twist to the event and offer your guests a unique activity.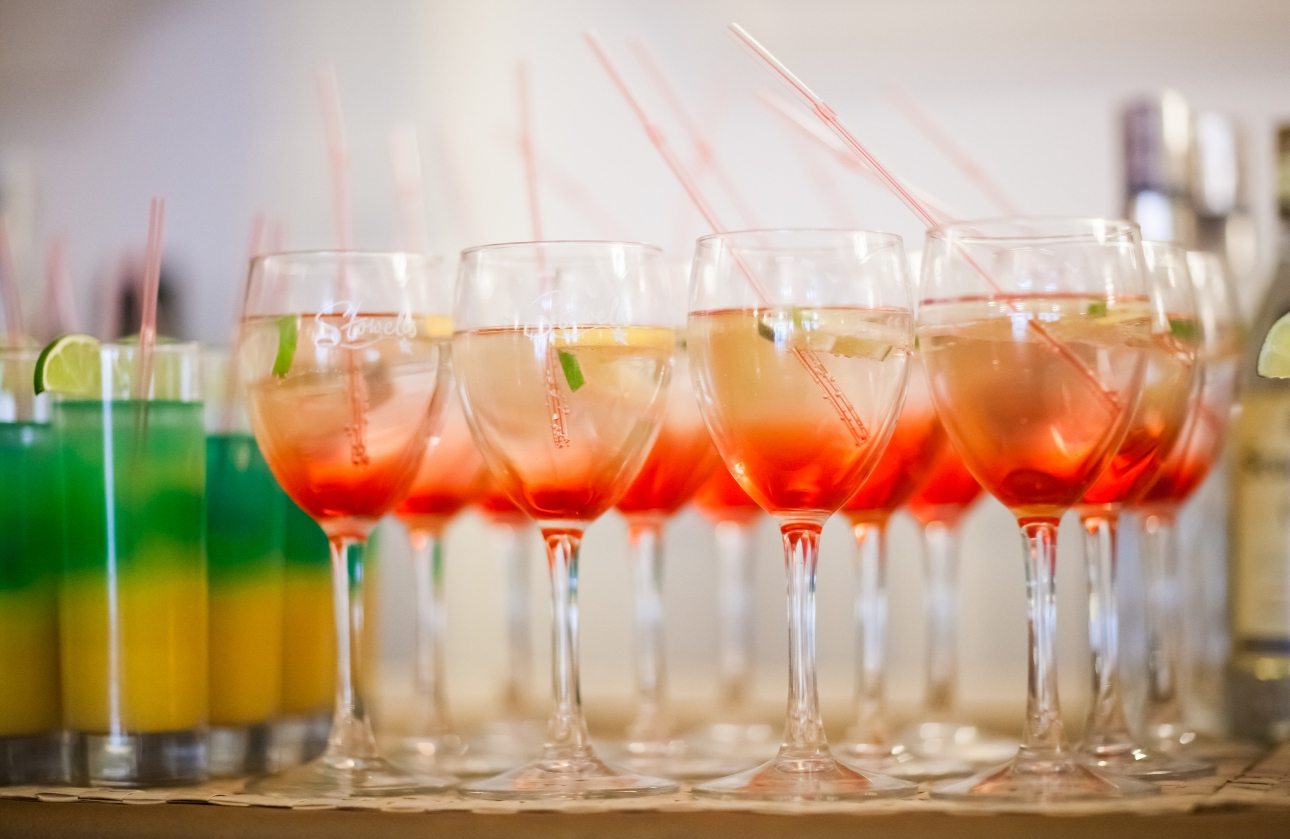 Plan the presentation
While the flavour is key to having an enjoyable drinks menu, it's important to present it well too. Try including garnishes and choosing the glasses that will make the most of the colours included in your drinks. Think about the shape and patterns of the glasses, and try out some presentations before the big day.

Flowers can make great garnishes as many are beautiful as well as edible: use flowers such as wild primroses, violas, hibiscus, and rose to create a romantic, summery effect. Consider the tables or trays you'll use to serve the drinks too, and where they will be in the room —will they be a focal point or a subtle addition? Whatever you decide, ensure that your bespoke drinks go with the rest of your wedding and coordinate with any existing décor.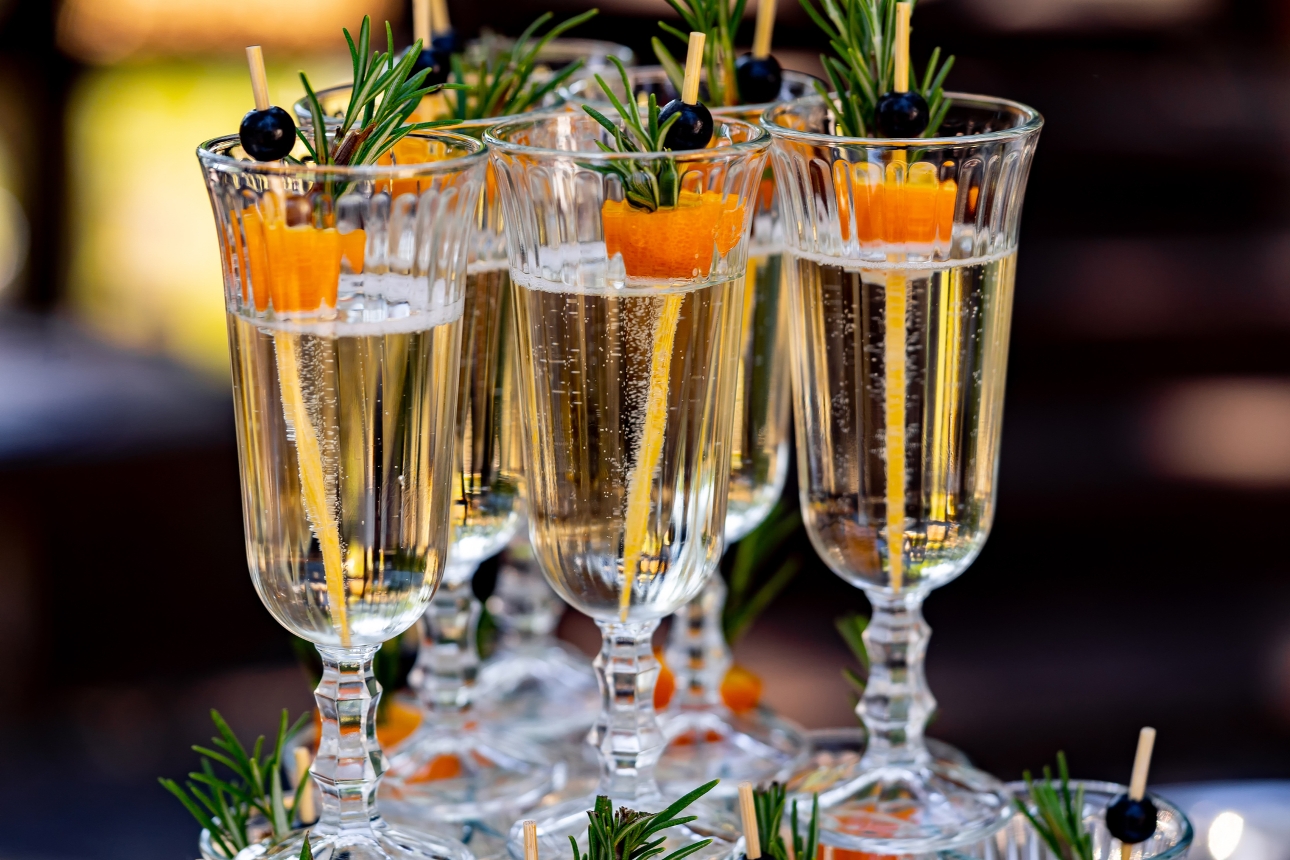 Create a unique toast
When it comes time to make the toast to the bride and groom — or to toast at the end of all the speeches throughout the dinner — you can get creative. While champagne is traditional, you might want to mix a special cocktail for the toast, and a champagne one is perfect for this. You can try a champagne martini, or add some seasonal fruit to your champagne, such as raspberries or blackberries if you are having a wedding in the British countryside.

Alternatively, you might want to have a drink at the toast that reminds you of a place that you and your partner love. If you have spent many happy holidays in Italy, then you might want to lay out glasses of Limoncello for everyone; Scotland might be evoked with a Scotch-based cocktail.

Creating a bespoke wedding drinks menu is the perfect way to add a finishing touch and some personalisation to your special day. So, use the tips above to get started on the perfect drinks selection for your wedding.