Top 10 engagement ring styles from 2022
With a seemingly endless stream of celeb flashy engagements this year (hello, Kourtney Kardashian, Megan Fox & J.Lo), it's no surprise that proposal-fever has gripped us all in 2022. From enigmatic emeralds to perfect princess cuts, it seems we've been privy to every cut and colour suited for a ring finger, but what were the most popular engagement ring styles? Independent and Ethical jeweller Nightingale has uncovered the top 10 most popular engagement ring styles in 2022, according to Google search results. But what was the coloured gemstone that nearly took classic diamonds off the top spot? And which cut dominated our Pinterest feeds? Nightingale's General Manager, Claire Beatson has revealed which engagement ring styles reigned supreme in 2022 and why.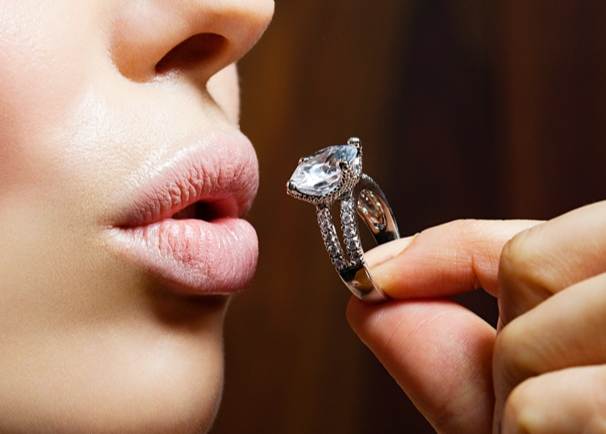 Based on data obtained from Google Trends - here are the top 10 most popular engagement ring trends of 2022:
1. Diamond engagement ring - 3,557 searches
It seems as if diamonds truly are a girl's best friend, even in 2022. A perennial and timeless favourite, it seems as if diamonds aren't going out of style anytime soon.
Claire reveals: "Although coloured gemstones are rising in popularity, diamonds are a classic for a reason and year on year, this gemstone is most popular with consumers. Seen this year on celebrities such as Romee Strijd, Simone Biles and Sofia Richie, the diamond is set to carry on into 2023."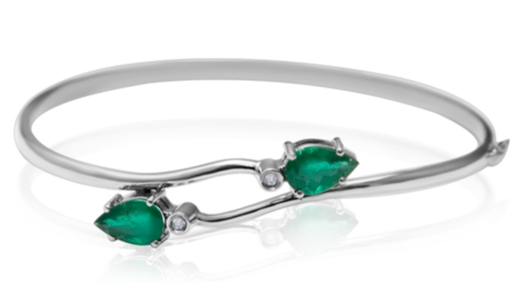 2. Emerald engagement ring - 2,381
Green-hued engagement rings were all the rage this year with spectacular showings from Megan Fox and J.Lo spiking searches for vivid green sparklers.
Claire says: "Perfect for couples who are looking for something more unique than a colourless diamond, emerald stones have proved to be the most popular coloured gemstone of 2022. Emeralds look good with lots of different styles, but if you're looking for a more vintage feel to your ring, a halo setting complements the green gemstone beautifully."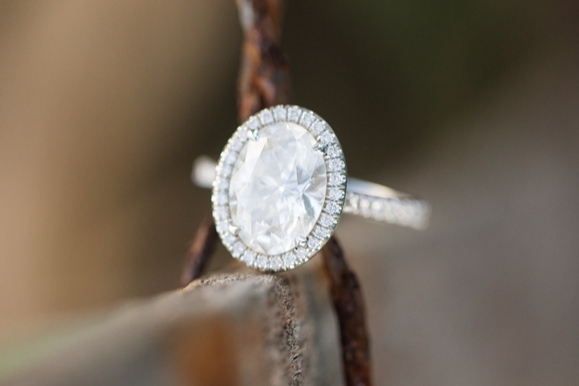 3. Oval engagement ring - 2,262
Boasting the ability to make your finger look slimmer, it's no surprise that this up-and-coming engagement ring setting was the most searched cut in 2022.
Claire says: "The Oval cut has seen a huge rise in popularity and has become the most searched cut this year. Not only does this cut help your hands look more slender, another benefit of oval cut engagement rings is that the elongated shape makes them appear slightly larger than other cuts with the same carat weight so you are getting more value for your money."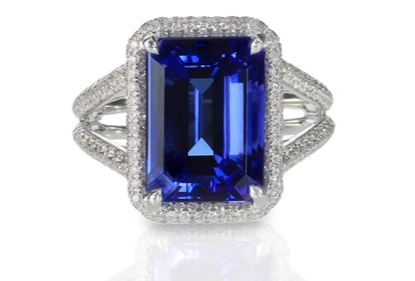 4. Sapphire engagement ring - 2,027
In 2010, Kate Middleton unveiled her deep-blue engagement ring and we've been obsessed with sapphires ever since. Coming in close at number four, behind green gemstones and boasting an array of tones and hues, people were all about sapphires this year.
If you're considering a sapphire ring, Claire says: "Almost 80 per cent of a natural sapphire's value is based on its colour, not on its clarity, with a royal blue sapphire holding more value than a pale blue. The hues of sapphires can vary from pale blue to nearly-black, meaning there are plenty of options."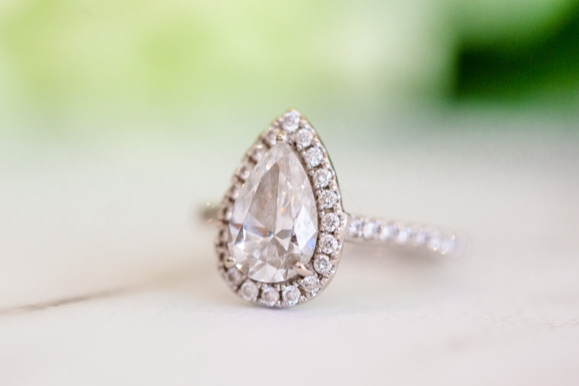 5. Pear engagement ring - 1,863
Just like an oval cut, the blossoming pear-cut trend echoes the rising popularity of lesser-known cuts in order to seek a unique engagement ring. The fifth most searched style, the pear cut is elegant, romantic and has a distinct vintage feel.
Claire reveals: "Said to symbolise tears of joy or 'wedding tears', the pear cut engagement ring is an elegant yet slightly unusual choice for brides to be. There are different pear-shaped engagement rings to suit every aesthetic, from sleek solitaires to vintage-inspired styles and unique custom designs."

6. Emerald cut engagement ring - 1,733
Coming in at number six, the Emerald cut has an unmistakable vintage feel, making them popular for couples who favour a retro aesthetic.
Claire explains: "Popular in the Art Deco period in the 20's and 30's, emerald cuts still prove popular today, with celebs such as Beyonce and Demi Lovato favouring this vintage style. This elongated cut actually makes the stone appear larger than other styles, while the gem's vertical facets create a glamorous, mirror-like effect."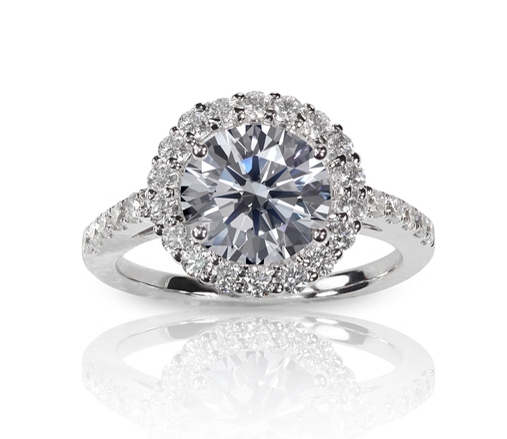 7. Princess cut engagement ring - 1,598
The princess cut is romance personified. One of its benefits is durability, which makes it a perfect ring for adventurous couples and those who like to travel.
Claire explains: "Created in the 1970s, the princess cut diamond ring is a modern yet chic choice. Due to its many facets and ability to disperse light throughout the stone, the princess cut is one of the more forgiving engagement rings as it can look perfect for longer, despite any flaws or wear and tear along the way."

8. Round engagement ring - 1,521
Coming in as the eigth most searched engagement ring style, the round cut has enduring popularity, mainly due to its ability to showcase brilliance and sparkle.
Claire says: "The round cut is the most brilliant diamond there is because it's perfectly symmetrical which means it omits an even distribution of light. This cut is also wonderful at hiding imperfections and makes the diamond look bigger and whiter as well."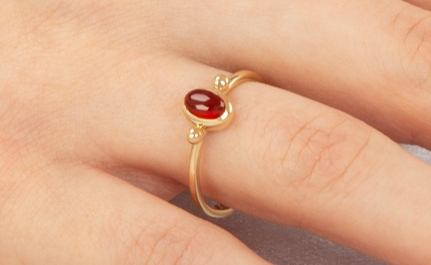 9. Ruby engagement ring - 1,321
Said to symbolise power, protection, and passion, rubies have proved a popular choice for engagement rings this year, coming in as the ninth most searched for engagement ring style in 2022.
Claire reveals: "Although lower on the Mohs scale than diamonds, rubies are often cheaper than diamonds and are great value for money. However, the most important aspect to consider when buying a ruby engagement ring, is the quality of the centre stone - the deeper red and clearer the ruby, the more value it holds."

10. Lab grown engagement ring - 1,021
With sustainability continuing to grow in consumer popularity, it's no surprise that lab grown engagement rings are on this list. Not only are they more affordable and boast better pureness than mined diamonds, they deliver peace of mind, and is there anything more romantic than that?
Claire says: "The benefits of lab grown diamonds are endless. Not only are they cheaper than real diamonds, they're 100% visually and chemically identical to their mined counterparts. They are also environmentally friendly and don't promote the poor working conditions found in most diamond mines."

Methodology
Data was collected via Google Trends observing keywords searched in the United Kingdom from 1st January 2022 - 4th October 2022.

About Nightingale
Founded with love by Stephen and Diane Nightingale, Nightingale is the first ethical jewellery brand to grace York's high street and has been crafting bespoke rings since 2016.