Spa to protect our planet
Collaborating with Born Free, Titanic Spa has a 'Spa for Our Planet' year-long campaign created to support the conservation of wildlife and help people act in building a better future for our planet.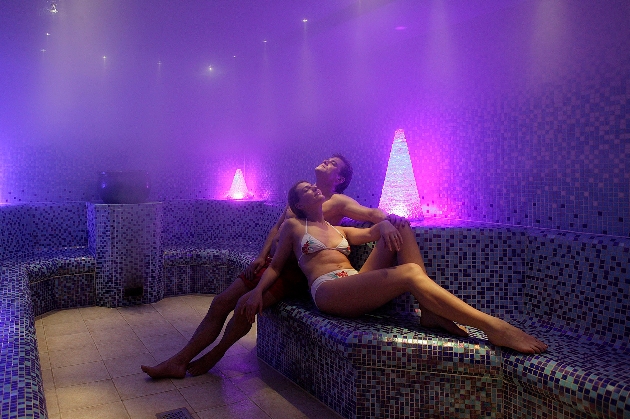 Warrick Burton, Director at Titanic Spa says; "It has been an honour to work with the Born Free Foundation this year with our Spa for our Planet' campaign. It is more vital than ever to give back and take action when it comes to protecting wildlife and creating a more sustainable planet. We hope that we've helped to raise awareness of the animals in need, and through the Spa for our Planet campaign, Titanic Spa have helped to raise funds to protect Orangutans, Moon Bears and finally, now the Lions of Africa."

Each of the Spa with Pride: Protect the Lions' Spa break package will include an Elsa's Pride adoption pack from the Born Free Foundation, as well as an Eco-Luxe overnight spa break at the award-winning Titanic Spa. By purchasing the Spa with Pride: Protect the Lions' Spa break package guests will be supporting Born Free Foundation's tireless work to halt the devastating decline in wild lions and campaign for the welfare of lions exploited in zoos, circuses and kept as 'pets'.

Elsa was the original lion who inspired the creation of the Born Free Foundation when she was returned to the wild of Meru National Park, in 1958 by conservationists George and Joy Adamson. It is descendants of Elsa who are supported with the Elsa's Pride adoption packs. Elsa's pride still resides in Meru National Park today and the Born Free Foundation monitors and protects the wild lions that live there.

The Spa with Pride: Protect the Lions' Spa break package costs from £195 per person and includes:
· Accommodation and continental breakfast in luxury serviced apartment
· One course light lunch
· 2-course evening meal
· Access to the Heat & Ice Spa experience
· Exclusive access to Bar 1911
· Access to the Leisure Club and the Relaxation Lounge
· Born Free Adoption Pack
· Complimentary use of robes, towels and slippers
With eco-credentials like no other, Titanic Spa has led the way when it comes to green initiatives in the spa industry, yet, with an ever-changing world the spa knows that we as a nation can do so much more.
https://www.titanicspa.com/spa-offer/born-free-spa-break