With the rising popularity of two-stone engagement rings following a number of high-profile proposals, national luxury jewellers Berry's have shared some of their most lusted-after 'Toi et Moi' style rings.
As well as these divine designs, customers can also work with Berry's to design unique two-stone rings, featuring your own choice of stones – for instance, your birthstones!
Please see below some of the stunning two-stone rings that Berry's Jewellers currently have in stock...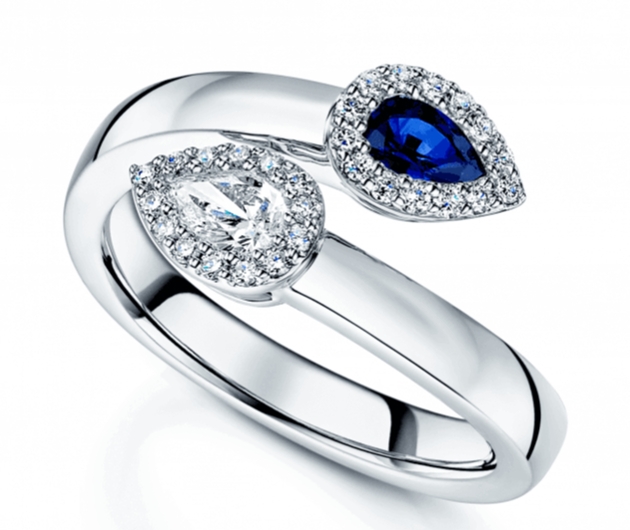 Berry's Platinum Pear Shaped Diamond And Sapphire Cross Over Fancy Ring
£2,495
The sapphire and diamonds in this unique fancy ring design are a match made in heaven. Perfectly balanced are the deep dramatic cornflower blue tones of the gemstone, complimented by the breath-taking fire and brilliance of each magnificent diamond incorporated into the ring.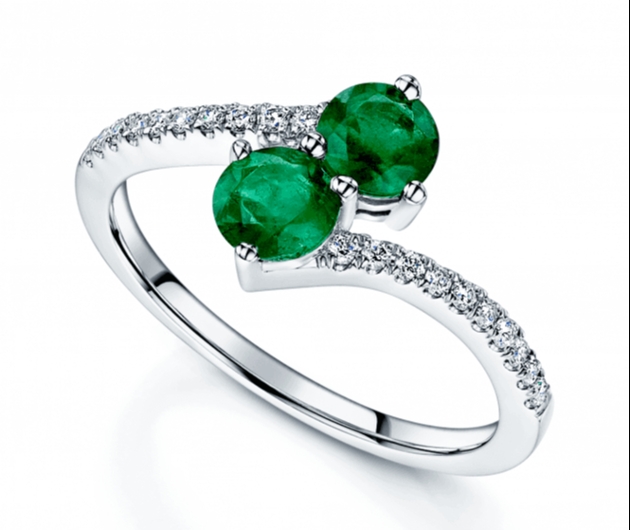 Berry's Platinum Round Brilliant Cut Emerald Two Stone Twist Ring With Diamond Set Shoulders
£2,295
The lustrous shimmering platinum shades enhance the magnificence of each round cut emerald stone as well as the dramatic sparkle of every diamond incorporated into the ring's shoulders. Lovers of emerald jewellery or ladies who share their birthday with this popular gemstone will admire the level of meticulous craftsmanship involved in the making of this gemstone and diamond ring design.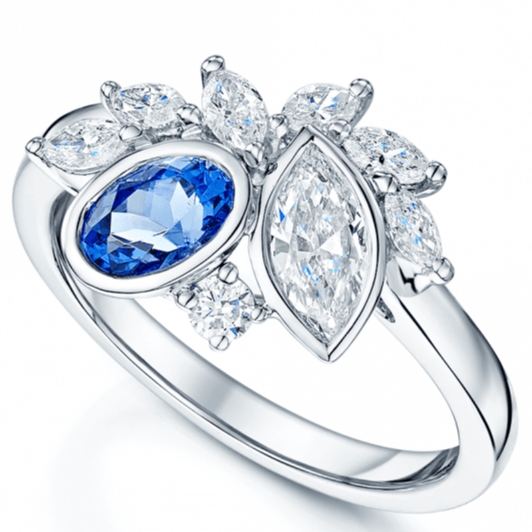 Berry's 18ct White Gold Oval Tanzanite And Marquise Diamond Off Set Ring
£3,995
This exquisite piece has a oval tanzanite (0.52ct) and a marquise diamond (0.34ct) set in a rub-over setting with 6 marquise (0.35ct) cascading underneath them and a brilliant cut (0.05ct) to lock them together. This ring is set on a white gold band and the colour is H, Clarity is SI. A lovely item from the Aspect collection, this ring offers an exquisite look with delicate details.

Berry's has stores in Victoria Quarter, Leeds, Commercial Street, Leeds,
Albion Street, Leeds; as well as in York and Hull. A list of store locations is available here: Berry's Jewellers Stores - Address & Contact Information (berrysjewellers.co.uk)