Beaverbrooks partners with leading Swiss watch brand TUDOR
Family-owned jeweller, Beaverbrooks, has collaborated with Swiss watchmaker, TUDOR, to open TUDOR's first UK boutique outside of London. The boutique is owned and operated by Beaverbrooks and is located in Sheffield's popular Meadowhall centre, offering a new shopping experience in the north.
The new boutique in Sheffield's largest retail destination, features a range of classic, sport, diving, and heritage-inspired watches, and is the only shop outside of London to stock the latest TUDOR Black Bay 58 Bronze Boutique Edition Watch - a timepiece attracting watch enthusiasts from across the country who want to get a first-look at the highly anticipated model.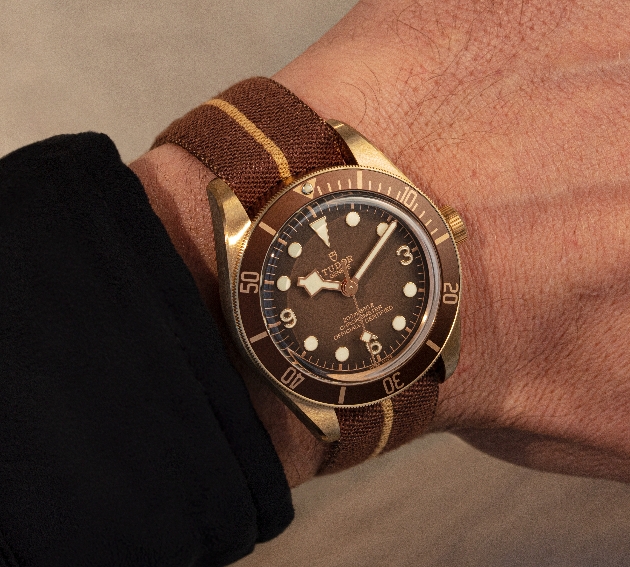 The Tudor Boutique Concept
To further establish the brand's distinctive image and make it even more easily identifiable, TUDOR has reimagined the architecture and design of its points of sale. The concept has been developed to place TUDOR watches as the main focus of attention and express the character and identity of the brand.This new identity is closely tied to current visual communications, reinterpreting the graphic principles within the retail environment. The TUDOR ambassadors are strongly featured and set the tone; making the space their own. Their achievements accompany the visitors' experience.

On a more technical level, the colour palette is inspired by the brand's three iconic colours (black, red, white) and is presented in a range of materials. These materials are used in a clean, streamlined, uncompromising manner. Satin-finish or brushed black, transparent red and structured white: the colours become textures. This new concept allows the visitor to be entirely immersed in the world of Tudor.

As well as the new boutique opening, Beaverbrooks will also be revamping its existing Meadowhall store, opting for a fresh new look to house its premium selection of diamonds, luxury jewellery and watches.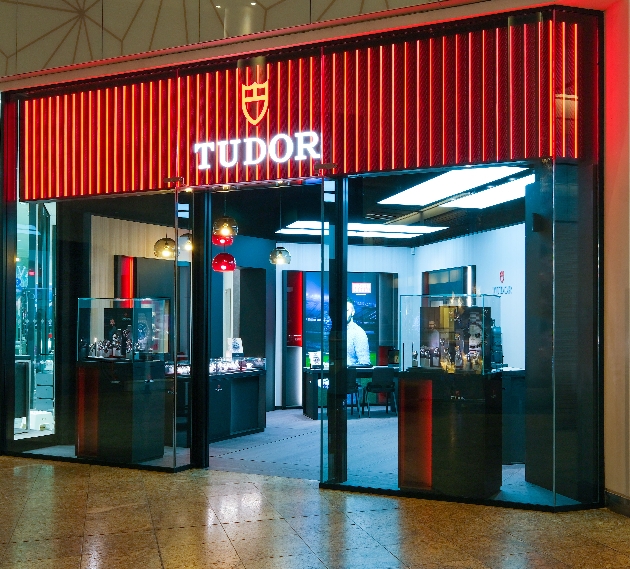 Anna Blackburn, Managing Director of Beaverbrooks, said: "We're delighted to have opened our brand-new boutique with TUDOR in Sheffield, as we continue to expand our luxury offering to reach a wider customer base, alongside our much-valued partner. Neighbouring our existing Beaverbrooks store, Meadowhall is the perfect destination for the new boutique, and we're incredibly excited to be showcasing the latest luxury TUDOR products, alongside our own, offering unrivalled levels of personalised customer service, expertise and passion."

Carly Walker, Store Manager at Beaverbrooks, Meadowhall, said: "We're thrilled to be a part of this incredible boutique with Beaverbrooks and TUDOR, and our team is always committed to providing the very best service and expertise to our clients. The new boutique has given us the opportunity to exclusively showcase TUDOR's latest innovations, as well as the exceptional offering of diamonds, jewellery and watches from Beaverbrooks."

A TUDOR spokesperson, said: "TUDOR is excited to be partnering with Beaverbrooks to open the first UK boutique outside of London, which will further expand TUDOR's presence and awareness in the north of the country."

TUDOR's collection of watches can also be found at: TUDOR Watches | Beaverbrooks