Meet Simon Mahon, GM of York's The Grand, York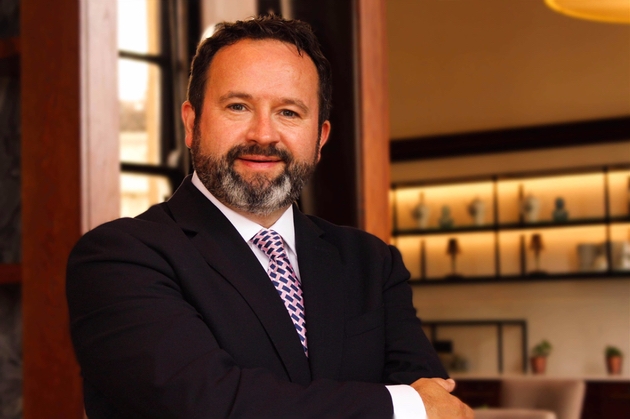 Tell us about The Grand, York...
We're extremely fortunate to be in such close proximity to picture-perfect backdrops such as York Minster, the historic York walls and the Museum Gardens, so even being a city centre location doesn't stop our couples from achieving their perfect photography. The train station is also a very short walk away; perfect for wedding guests travelling from further afield.

The Grand, York is located in one of the city's most iconic and beautiful buildings, steeped in heritage that dates back to 1906 when the building was the 'Palace for Business' for the North Eastern Railway Company. We're also one of the few hotels in the area that offer a completely bespoke wedding service, with our in-house dedicated wedding coordinator on-hand to ensure each and every wedding is tailored to individual couples desires.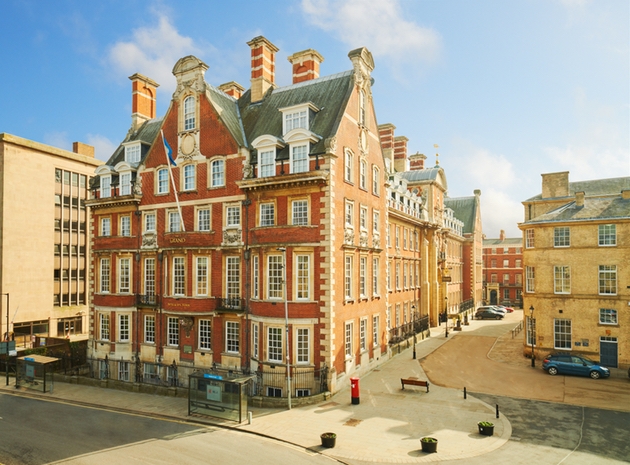 What's your background and how did you get your role?
I began my career in a local hotel and then moved to the world famous Old Course Hotel in St Andrew's, Scotland. I then worked for Whitbread in a variety of roles and then moved to becoming a General Manager role at Park Plaza County Hall. I went on to become Opening General Manager at The Lancaster Bangkok; the pinnacle of luxury in the cosmopolitan city. Most recently, I was Director of Operations for the edyn Group, a Lifestyle Serviced Apartment company. My role was to look after the team and guests and also overseeing the significant brand expansion in my three years with the business.

I was delighted when I was approached for the role of general manager at The Grand, York – it's such an iconic hotel in one of the most historic cities in the UK. Coming on board after lockdown number one in April last year was a challenge in itself, but I'm extremely proud of the team who are committed to offering our guests the ultimate in experiential luxury.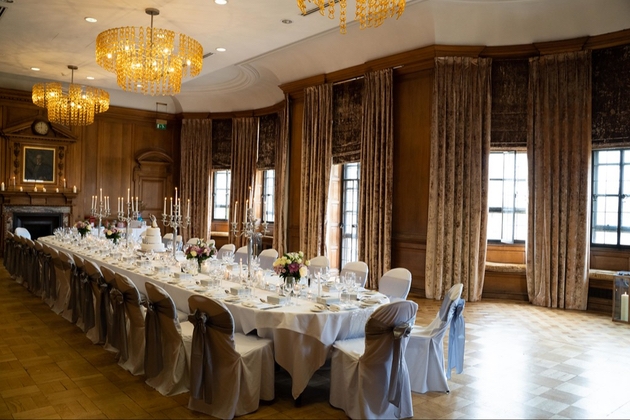 What type of wedding suits the venue best?
We can cater to both intimate and grand affairs. Our spectacular Grand Boardroom – named after its former use – features tall ceilings, ornate chandeliers and can seat 120 guests for dinner, with the neighbouring Chairman's Room acting as the perfect overflow and private bar area for the evening celebrations. However, we also cater for more smaller, intimate weddings with the focus on bespoke menus and fine wines tailored specifically for the happy couple. We can customise each wedding for each couple's wishes and have previously kitted out the Chairman's Room with casino tables, dessert tables and champagne stands.

What's your top tip for couples when choosing their venue?
There are a couple of practical points: accessibility, parking and space for overnight accommodation etc. We always encourage guests to visit venues on a rainy day and if they still love it then it's the one. The real tip is that that you need to choose a venue where you know the team cares every bit as much as you want them too. People that obsess over every detail and who know that the real success is your happiness.

What's the most common question couples ask you?
We often have couples come to us who have a clear vision of what they're looking for but for various reasons don't have the time or capacity to execute it. They want to know if we are able to make their vision a reality, which of course we always can! No request or idea is too big or small for our expert wedding planner and events team whilst our newly-appointed executive chef Nicolas De Visch works with couples to curate their perfect menu.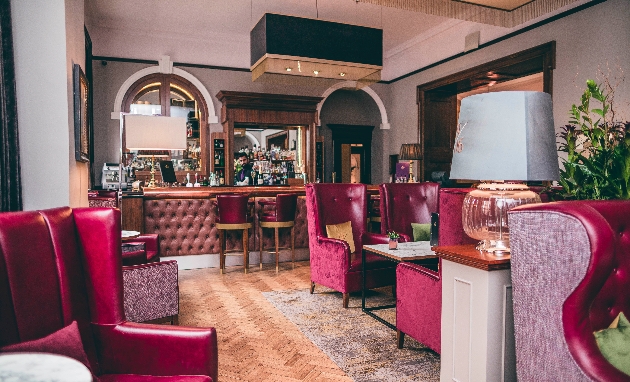 What's been happening in the business?
We sadly missed out on celebrating our 10-year anniversary of reopening in May 2020 due to the pandemic. The health, safety and wellbeing of our guests, colleagues and friends has always been of the greatest importance to us and our Care Commitment document outlines all the extra precautions that we have taken to ensure a safe and comfortable environment in the current climate.

We underwent a significant refurbishment and extension in 2018 and are always looking for ways to improve our guest experience. We're also about to launch 'The Courtyard' with a new look and menu which will provide guests with the perfect spot for al-fresco wedding receptions or pre-dinner drinks.

Simon Mahon | The Grand, York | www.thegrandyork.co.uk