Meet Sylvia, founder of eco-friendly wedding flower alternative Ecoblooms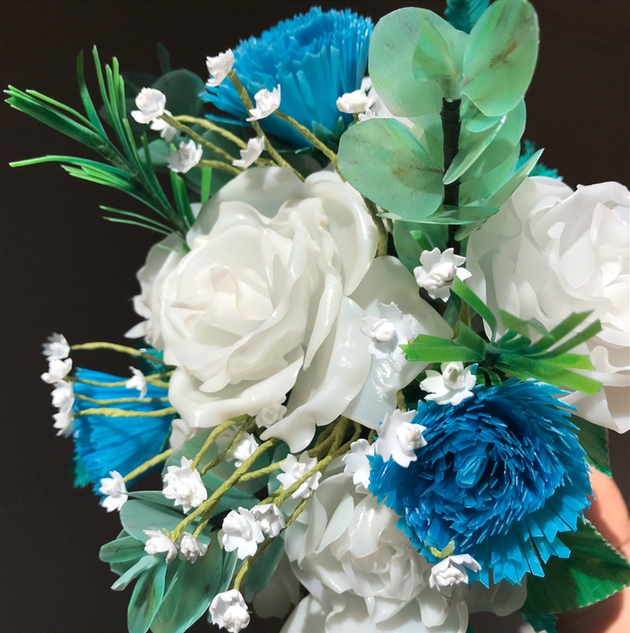 Tell us about your business...
I'm Sylvia, founder of Ecoblooms, and I create unique, handmade, everlasting flowers from donated plastic bottles. Although faux flowers aren't new and there are so many fabulous options out there, there isn't anyone creating them from plastic bottles with the variety that I do. Everythign is designed by me.

Why did you decide to launch an eco-friendly wedding business?
Three years ago, while watching the Blue Planet series, the episode about all our plastic waste and bottles really hit me. I've always been an upcycler; refusing to throw something away that just needs a lick of paint or making bags from pillow cases etc., and I thought I could make something from plastic bottles so they wouldn't end up in the ocean. I created a rose from a lemonade bottle and popped it on Facebook and I received so much interest that I immediately asked my village to donate their rubbish to me!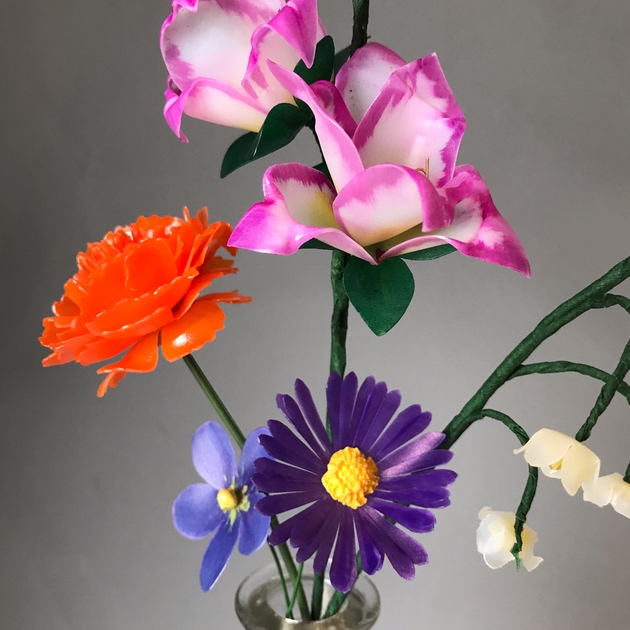 What does your dream customer look like?
I hope to appeal to anybody and everybody! The eco-warrior, the ever-practical, the romantic, the quirky, the sentimental, those who are into crafts and know exactly what they want and those who haven't a clue! One of the plus sides to my little business is that everything is handmade and can be tweaked to suit exactly what my customer wants; I love getting to know people to achieve this with them.

What's the most common question couples ask you?
"Can you make...?" I will never grow tired of a new challenge and thanks to Mother Nature, there are endless flowers to choose from and learn about.

Do you have any news to share about your business?
Lockdown allowed me to be there for more people. I was able to take orders from people and send gifts direct to their friends and family as little 'thinking of you' flowers. My flowers make perfect everlasting reminders that someone loves you and misses you. I've also had chance to experiment with other plastics and now accept plastic lids and punnet tubs to create mini brooches – which also suitable as wedding favours – and mushrooms as garden ornaments.

Sylvia Pearson | Ecoblooms
www.ecoblooms.net
www.facebook.com/ecoblooms
www.instagram.com/ecoblooms