How to incorporate sentimental touches into your wedding - with York gift retailer My Billet Doux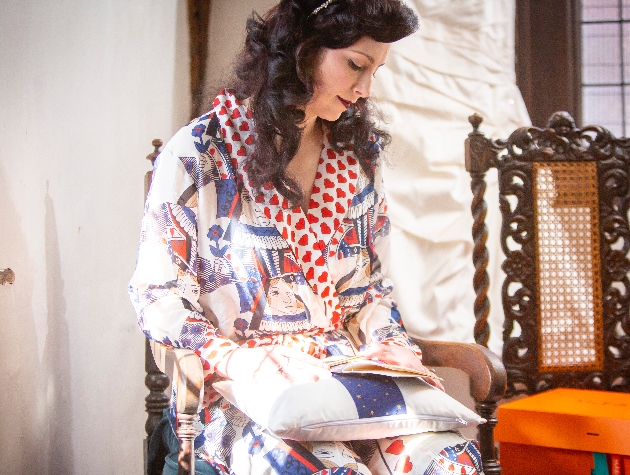 Incorporating sentimental touches into your wedding day will ensure that you have extra memories and keepsakes of your day. They are also lovely things to photograph and will touch you and your guests.

My Billet Doux is an online luxury gift and finishing touches company selling gorgeous silk ring cushions, love cushions, charms and other gorgeous sentimental trinkets to beautifully finish off your wedding day, whether it's for the couple or gifts for the bridal party. Here the company shares three ways to mark your wedding day in a sentimental manner.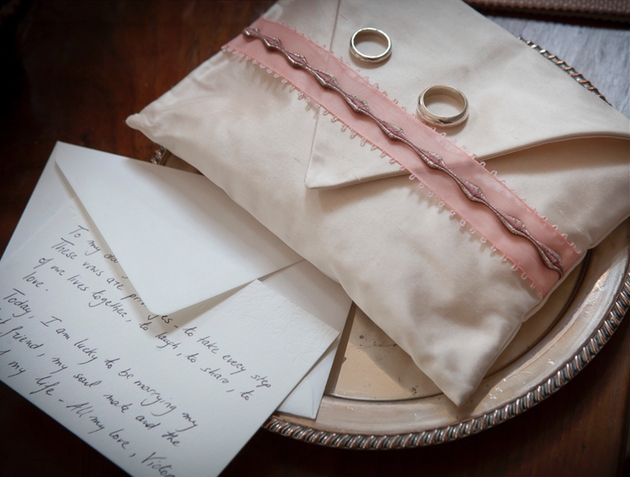 The handwritten letter
The handwritten letter will never go out of style; handwriting is part of someone's identity and is instantly recognisable to the recipient. You take time writing words to someone you love and giving a letter shows how much you care.

At My Billet Doux we make silk cushions adorned with antique ribbons, each cushion has a secret pocket, which comes filled with a notebook and pen for you to exchange your heartfelt messages.

Send one to your loved one to open on the wedding morning to show how much you care. Imagine sitting down the night before your ceremony and write lovely words, you will feel more relaxed, excited and added something romantic, tangible and personal to the day.

A family member can also write a beautiful note with good wishes and leave it in the cushion for the couple to discover on their wedding night. A speech can also be handwritten and delivered in the cushion if someone close cannot attend the wedding and the best man or maid-of-honour can read it at the party. This will be a truly thoughtful gift and can start a journey of letter writing for the couple.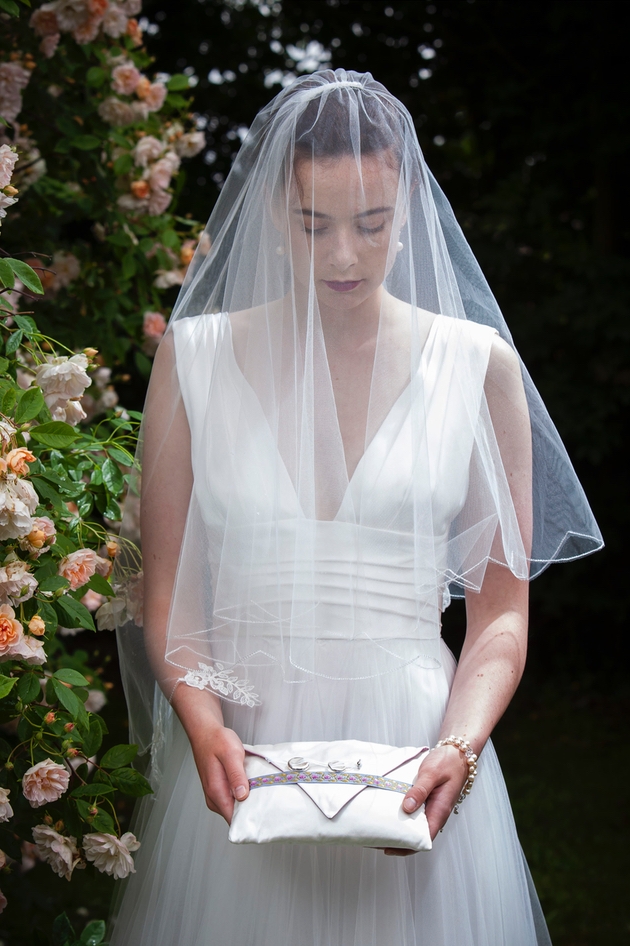 The names, monograms or family crest
Have you ever come across names or initials carved in the bark of a tree- it immediately sends romantic vibes right? There is something very special about having names, initials, monograms or a family crest displayed at the wedding. It makes the room look elegant and brings an element of luxury too.

Monograms, initials and first names can be added to the invitations and then can be used in the stationery to thank your guests for their attendance or gifts. They can also be added to aisle runners, to the decor, cocktails, wedding favours, and napkins or as a cake topper. Wedding stationer Ananya Cards offers a bespoke monogram design service as well as bespoke wedding stationery for your monogram to be incorporated into. But why not add those elements to veils, the sole of shoes or a ring cushion for them to be part of the ceremony and create a keepsake of your union.

At My Billet Doux we also make envelope cushions, which enable you to present your rings at your ceremony, but also to keep your vows, poems, a photograph close by. We can customise the colour of your cushion to match your wedding style and theme but we can also add initials to the ribbons that decorate them to make it personal to you. They become a keepsake and can be passed on to future generations too.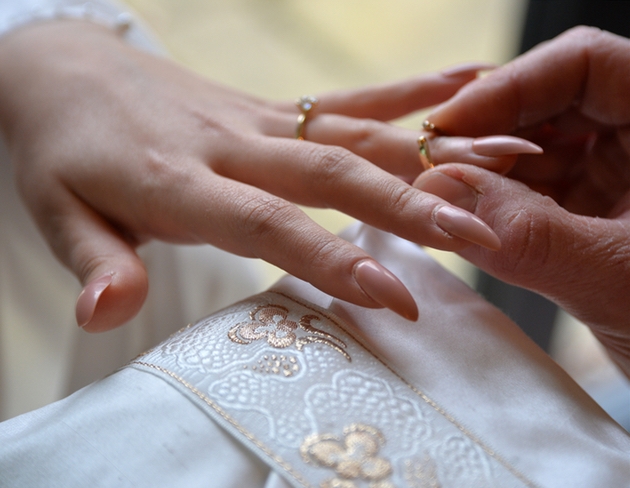 An item of jewellery
Being given or lent an item of jewellery that belongs to someone close is truly magical. Whether it's cufflinks or a watch for a groom or a necklace or a pair of earrings for the bride- a piece of jewellery brings the something old, something borrowed element to a wedding.

It also become a talking point and creates a lovely lineage and a new bond in between families. There is something truly sentimental about having a piece of jewellery from the past and giving it attention again whilst creating new memories.

Write a lovely note with the card provided with our envelope cushion and place an item of jewellery in the pocket. This will add a luxurious touch and create lasting memories.

Find more at www.mybilletdoux.com