Pandora unveils new Oxford Street store and lab-grown diamonds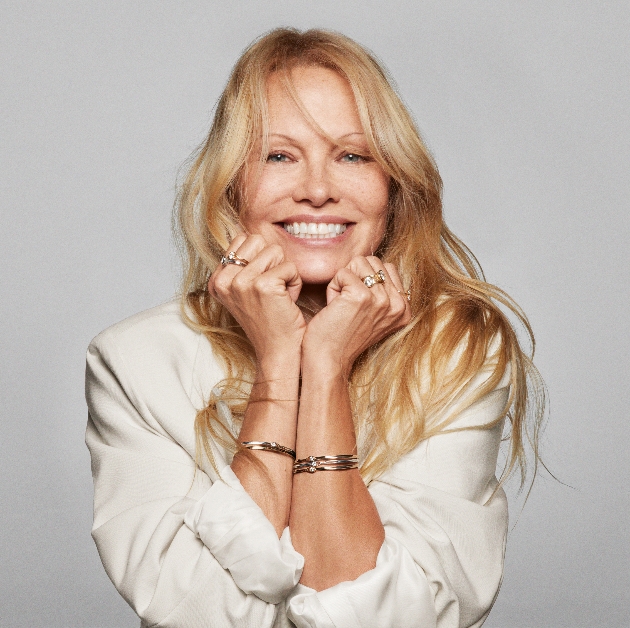 The world's largest jewellery brand, Pandora, unveiled its new store on London's iconic Oxford Street. Pandora UK ambassador – multi-award winning TV and BBC Radio 1 presenter - Vick Hope opened the store, which is Pandora's third and biggest along the bustling Oxford Street shopping district.

Conveniently located opposite Tottenham Court Station's Elizabeth Line entrance, the store has a fresh and modern aesthetic that has been designed to immerse visitors in the world of Pandora's world of charms, bracelets, rings, earrings, and necklaces. The spacious layout and thoughtfully curated displays showcase Pandora's latest designs - including a dedicated space for its lab-grown diamond collections, as well as classic favourites such as Pandora Moments and Pandora Timeless. The store will also offer jewellery engraving for personalisation on a wide selection of pieces across its collections.

The store pays homage to the vibrant city of London with a Pandora-infused twist. A London-inspired wall - illustrated by fashion illustrator Sarah Smart and part of the brand's broader commitment to support independent creatives - captures the city's iconic landmarks while the traditional red phone booth and London black cab receive Pandora's signature pink touch.

Rasmus Brix, managing director at Pandora said: "The new Pandora store is more than just a retail space; it's a celebration of cultural fusion and self-expression. We're really excited for our customers in London to step inside and experience Pandora's new in-store look and feel."

"He added: "Our expansion in this vibrant location that attracts people from all over the world aligns with our broader vision of making affordable luxury jewellery accessible to more consumers. We're confident that the new store is going to be a popular destination for those seeking meaningful pieces they can cherish."

Pandora's new store is located at 70-88 Oxford Street, London, W1D 1BS. Opening hours are between 10:00 to 21:00 Monday to Saturday, and 11:00 to 18:00 on Sundays.

In other news, Pandora has also revealed the expansion of Pandora Lab-Grown Diamonds with three new collections. Re-writing the rules of diamond jewellery, Pandora continues its journey of democratizing diamonds and celebrating their power as vehicles for love, joy, and personal expression – bringing their sparkle to more wearing occasions and more people.

Pandora Nova introduces a distinct, four-prong setting that reveals more of the diamond, so each round brilliant or princess cut stone can capture the light with more dimension, brilliance and warmth as if floating in mid-air – like the 1-carat, 14-carat gold and lab-grown diamond ring (£1,390).

Pandora Era reimagines classic bezel and prong settings with a unique Pandora take. A pinnacle of this collection is the 14-carat gold trilogy pendant and bracelet, which showcase three bezel-set stones in a row for quiet impact.

Pandora Talisman features five pendant designs (£350 each) – each a symbol like a heart or a star that is also the lab-grown diamond's setting. The pendants offer an elevated take on beloved Pandora charms, crafted with 14-carat gold with a 0.25 or 0.75 round brilliant-cut lab-grown diamond at the centre.

"We want more people to experience the power and beauty of lab-grown diamonds for every day, in classic diamond settings and some that are unexpected," said Pandora's creative director, Francesco Terzo.

Pandora's creative director A. Filippo Ficarelli added, "The Pandora Talisman collection is especially important for us because it takes lab-grown diamonds into a universe that is at the heart of Pandora: the universe of charms."

Bringing the message to life are icons and talents to be celebrated for their unique personas and their contributions to style and culture, including model and actress Pamela Anderson. The campaign was shot in New York City by photographer Mario Sorrenti and director Gordon von Steiner.

"The next chapter of Pandora Lab-Grown Diamonds is brought to life with the 'Diamonds for All' campaign and its cast that helps us re-imagine diamond traditions. Our diamonds are not for the few, for a once-in-a-lifetime occasion, or only for giving. They represent personal meaning that each of us can create," said Mary Carmen Gasco-Buisson, chief marketing officer of Pandora.

https://www.pandoragroup.com/Products/Jewellery-materials/Pandora-Lab-Grown-Diamonds