Spread joy with the Leeds-based Biskery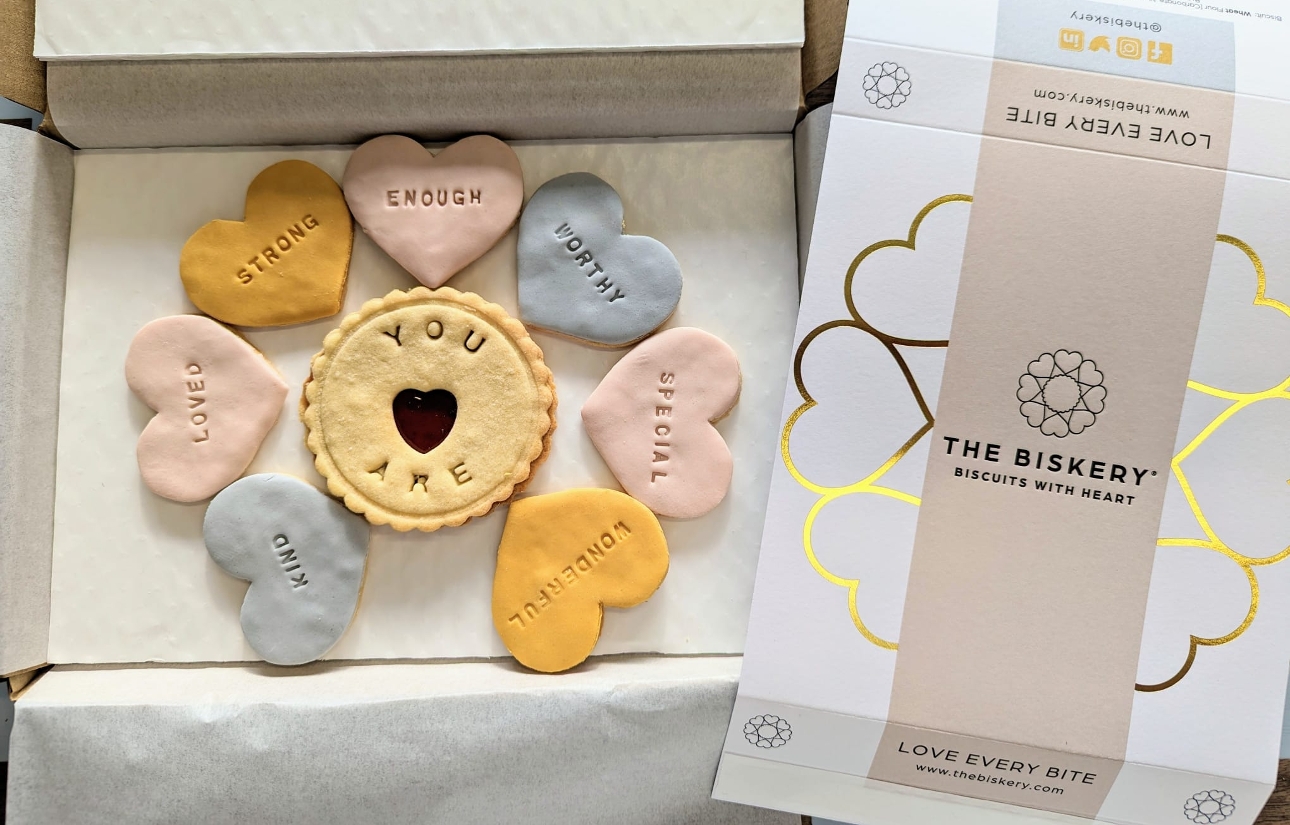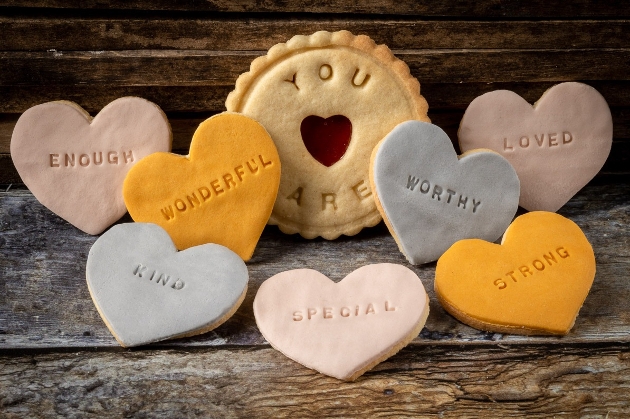 The Biskery is a Leeds-based bespoke biscuit company created by two co-founders, Lisa and Saskia. Inspired by a traditional Austrian Christmas biscuit called Linzer cookie, when you bite into a The Biskery biscuit you're met with a shortbread-like texture and a rich vanilla flavour. Using a secret recipe passed down through generations to design branded and personalised biscuits for a range of occasions - perfect for wedding day gifting or on-the-day favours!

The Affirmations Biscuit Box contains a wonderful bouquet of treats impressed and decorated with positive affirmations, beautifully presented in letterbox-friendly packaging making it an ideal pre-wedding gift for the bridal party!

Containing one large jam sandwich biscuit impressed with the words 'You Are', The Biskery's Affirmations Biscuit Box has seven accompanying pastel-coloured heart-shaped biscuits engraved with positive affirmations such as: Loved, Worthy and Special.

You can purchase The Biskery's Affirmations Biscuit Box on The Biskery's website for £21.95, as well as on Not on the High Street.