Noble Macmillan is celebrating this year's wedding season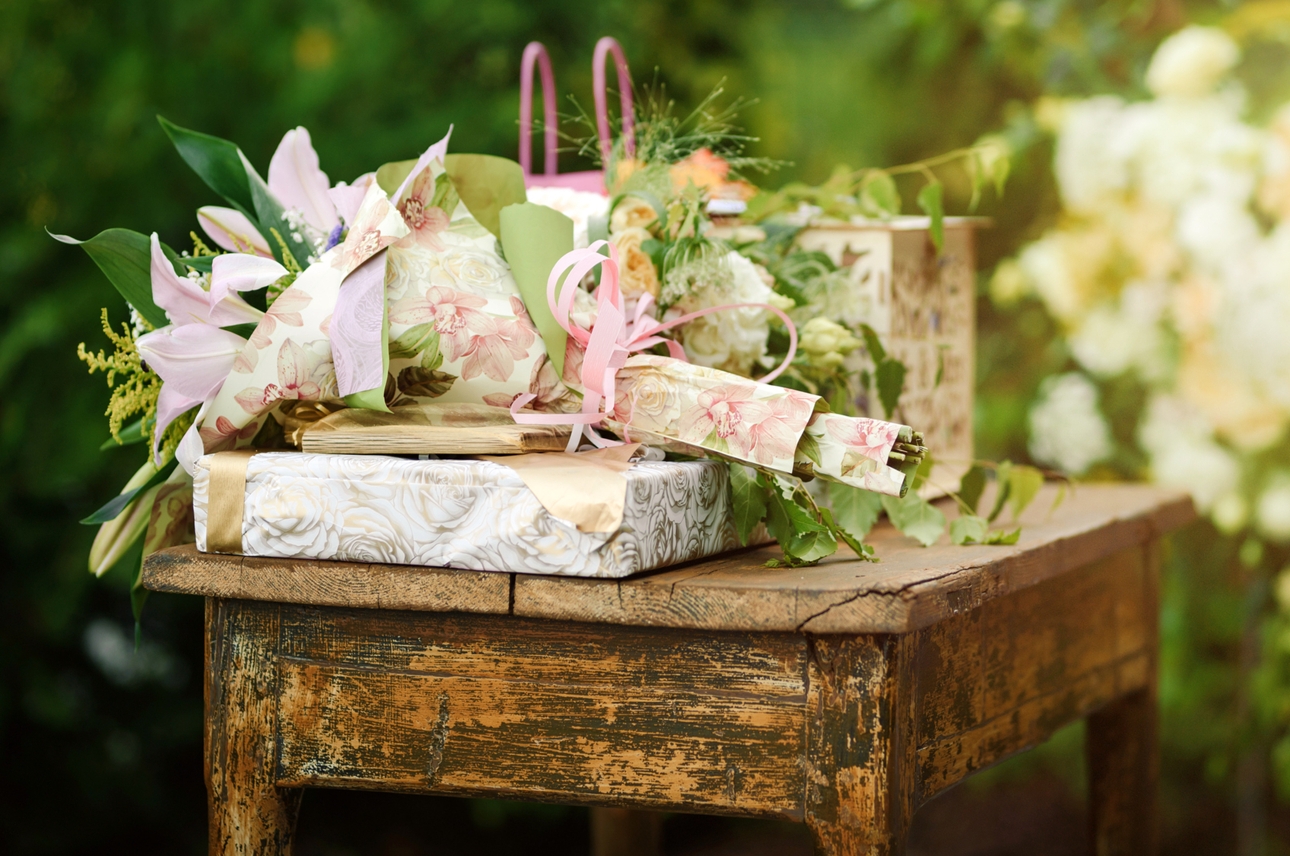 Luxury leather goods brand Noble Macmillan is celebrating this year's wedding season with a stunning collection of exceptional quality, personalised leather gifts.

This thoughtfully curated edit includes a variety of exquisite items from their ever popular classic travel games and bound photo albums, to their brand new glassware range, specifically their stunning hand-blown decanters - all would make wonderful additions to any wedding list.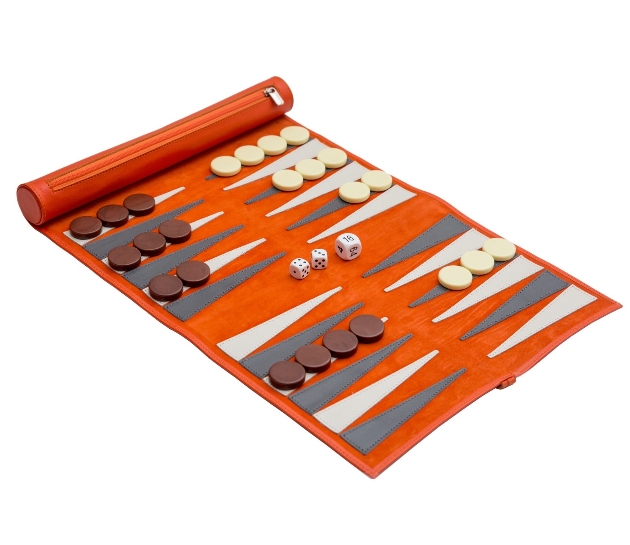 Travel Backgammon, in Tangerine, £230
Made of fine calfskin leather with a suede interior - both stylish and practical, the roll-up feature allows you to bring the game with you for endless entertainment while on the go.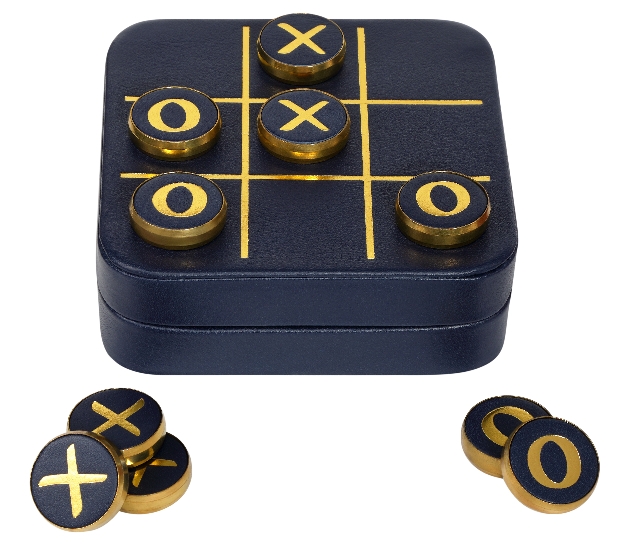 Classic Noughts & Crosses, in Sapphire, £150
One of the most recent additions to its classic games collection, classic game has been transformed into a luxury set ready to adorn any home. The set consists of a leather box with the grid embossed in gold foil, and pieces which are also embossed can be kept inside the box.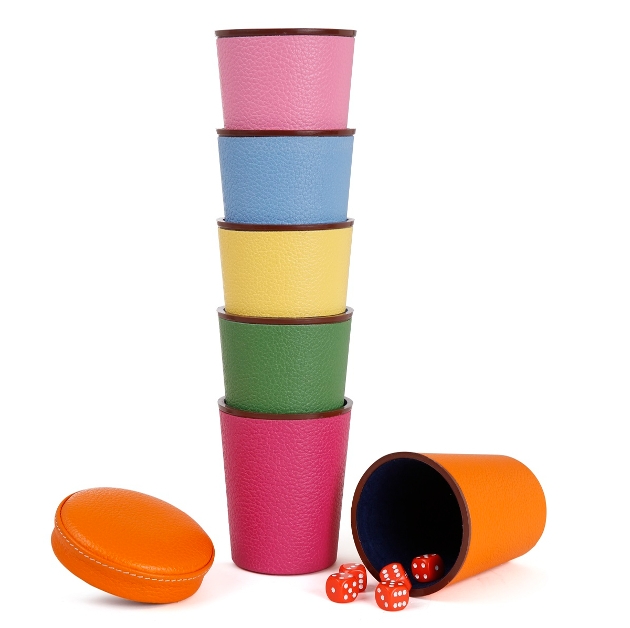 Portobello Perudo, £145
This luxury version of the classic Perudo game. Each of the 6 dice cups are bound in distinctly-coloured calfskin leather with fun-coloured dice to match.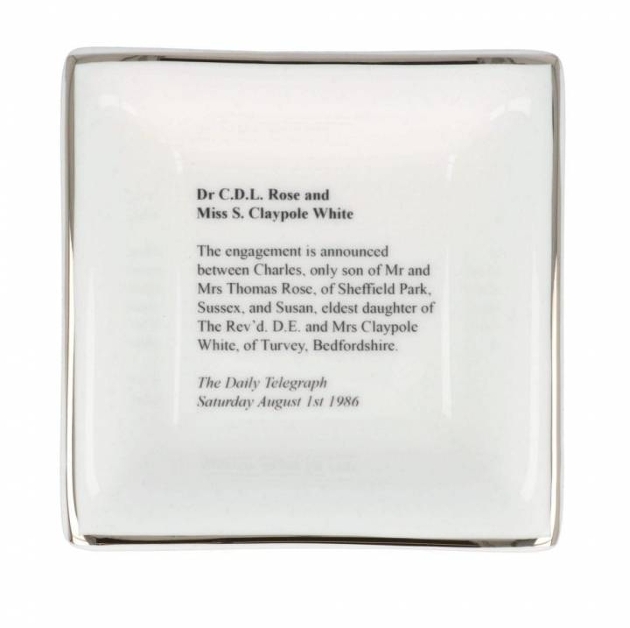 Newspaper Announcement Dish, £65
This small dish personalised with a couple's newspaper announcement is a beautiful engagement or wedding present.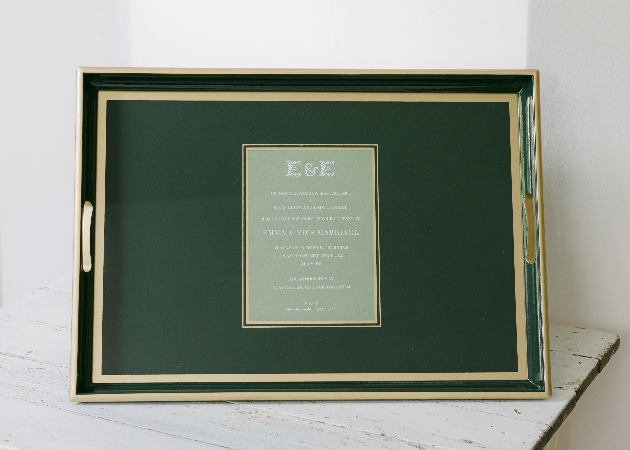 Green Invitation Tray, Price £290
These trays make a lovely wedding gift for the happy couple. The company can inlay your invitation into the tray with a glass covering over the top.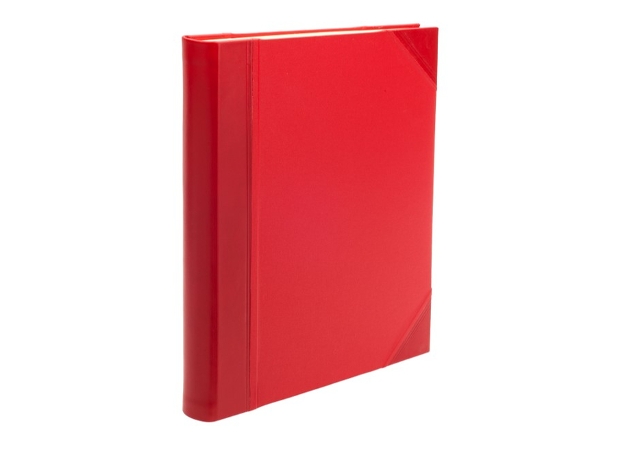 Large Leather Portrait Scrapbook, in Poppy, Price £215
This is a contemporary portrait Noble Macmillan scrapbook. The spine and corners are bound in a soft Italian Calfskin with a robust cloth covering on the front and back.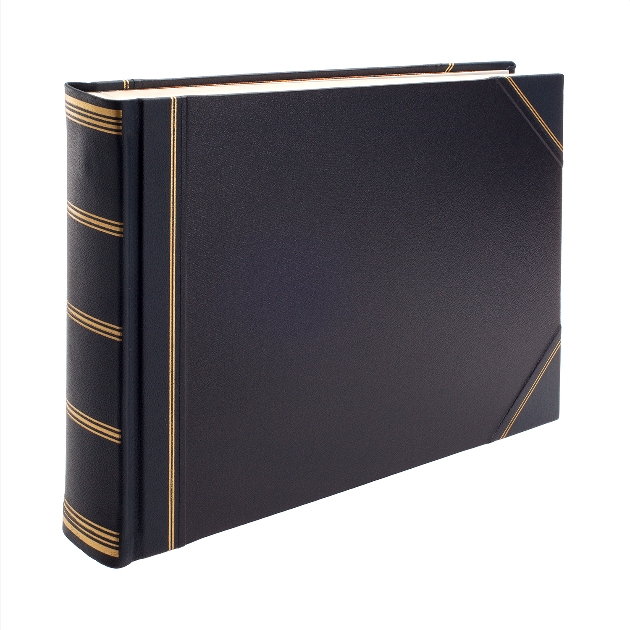 Medium Leather Landscape Card Photo Album, £155
Standard albums are bound by hand in our UK workshops, with the highest quality bonded leather, giving a smooth finish. These luxury photo albums retain the lovely gold leaf tooling of the Original Albums and the acid free pages help protect photos from fading.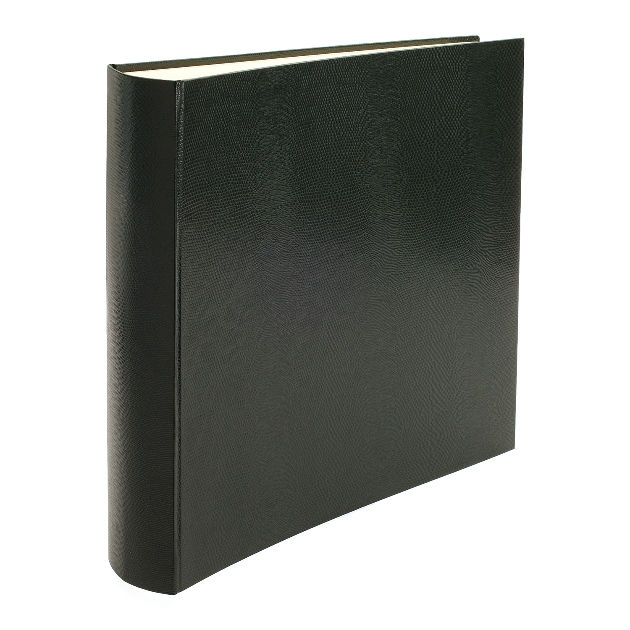 Jubilee Faux Leather Landscape Photo Album, in navy, £105
Made from embossed card with 'lizard' print detail which is a beautiful and long-lasting alternative to real leather. Each album is bound in its UK workshop. This album has cream pages, hand-stitched spines, head and tail bands, and is available in a range of colours. The albums can be personalised with a name, date or message in silver or gold leaf.
Etched Hand-blown Decanter with a choice of three stoppers (pale green, pale pink or pale blue), Price £315
New to Noble MacMillan, this hand blown in the UK decanter, is a wonderful take on a traditional wine decanter. The smooth, round bottom beautifully envelopes and displays your wine of choice, while the 'twisted', coloured stopper makes it a stylish and unique addition to your drinks table or dining room. They make a stunning addition to a dining table, the ultimate engagement, wedding or moving-in gift too, it can be etched with a date, name or initials.