The most popular 2023 trends according to Pinterest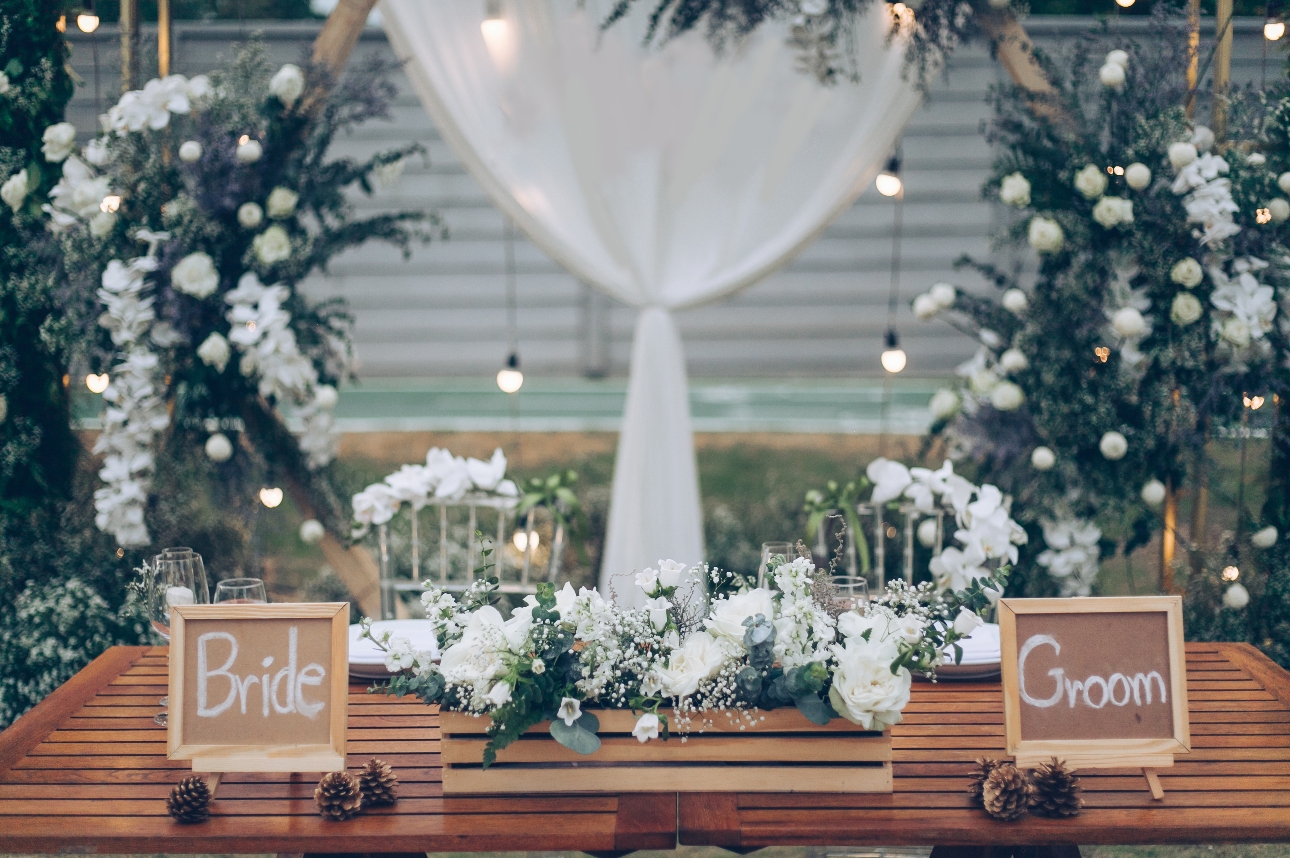 Credit: Yai PatpongTo provide insight on the most popular wedding trends for spring 2023, the experts at Aura Print compiled a list of 25 popular trends after scouring Pinterest to discover the number of Pins for each. And here are the top 15 most popular spring 2023 wedding trends to be insipired by...


First place for the most popular wedding trend for spring 2023 goes to the floral-themed trend. This trend had 22,148 Pins on the image sharing platform. It can include things like floral arches, flower-themed cakes or flower crowns. With a total of 11,765 Pins, the blue-themed wedding trend places second in the study. The trend also appeared on 116 Pinterest boards from 2022 onwards, cementing its popularity for the upcoming season. What is more, there's been a great interest in navy blue wedding invites, which had a whopping 16,725 Pins.

Following closely behind, with 11,187 Pins is another colour-themed wedding trend, but this time it is the colour green. A perfect colour for a spring wedding, green-themed wedding trends featured on a total of 108 boards on Pinterest. As with any colour-themed wedding, any decorations with green shades would fit such a wedding theme.

And the least popular spring 2023 wedding trend is... with only 45 Pins in total (22,103 less than the floral-themed trend in first place) and appearing on just one Pinterest board, the pearl-themed wedding trend finishes in 25th place and therefore, last.

Liam Smith, expert at Aura Print, provides some information on why floral and colour-themed wedding trends are so popular for spring 2023. "A floral theme can bring a lot of romance to a wedding and the possibilities with such a theme are endless. Spring is a popular season for floral-themed weddings, as all trees and flowers are in full bloom, and couples have a vast range of different flowers they could choose from. As for blue and green-themed wedding trends, these are colours associated with spring and with the huge amount of shades they have, can complement a spring wedding perfectly."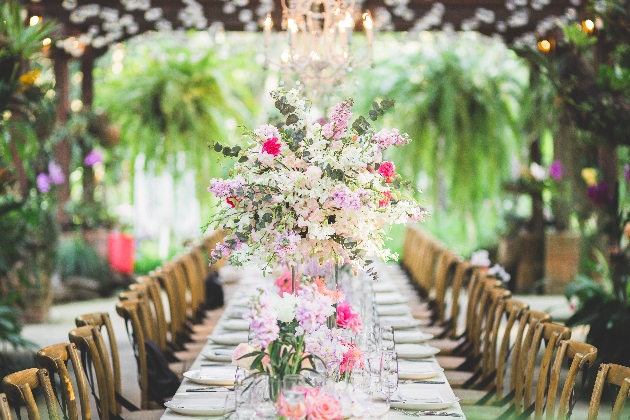 Credit: Rungtip Kanta
| | | | |
| --- | --- | --- | --- |
| Rank | Trend | Number of Pinterest Boards | Number of Pins |
| 1 | Floral | 222 | 22,148 |
| 2 | Blue | 116 | 11,765 |
| 3 | Green | 108 | 11,187 |
| 4 | Pastels | 84 | 8,183 |
| 5 | DIY | 72 | 8,000 |
| 6 | Pink | 93 | 7,785 |
| 7 | Rose | 41 | 6,213 |
| 8 | Purple | 42 | 5,195 |
| 9 | Bright | 70 | 5,045 |
| 10 | Blush | 57 | 3,597 |
| 11 | Sage Green | 23 | 2,603 |
| 12 | Cream | 15 | 2,852 |
| 13 | Orange | 32 | 2,502 |
| 14 | Peach | 26 | 1,974 |
| 15 | Navy | 19 | 1,506 |