Unique theatre venues for your vows and and bows!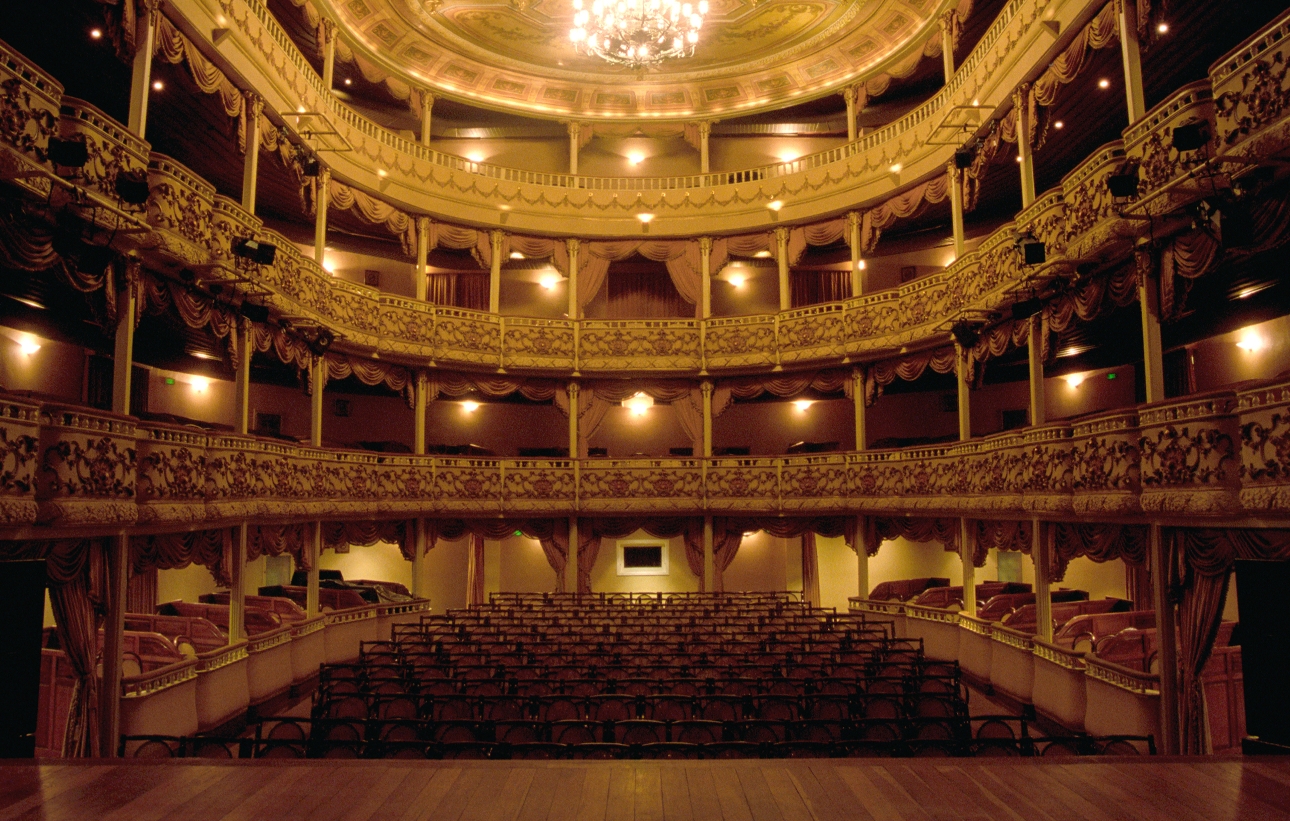 Finding the wedding venue of your dreams can be a difficult task, especially if you're looking for something with a little less traditional with a little more drama. According to Google trend data, searches for 'unique wedding venues' have seen an uplift of 769% in the last month, and more specifically, searches for 'theatre weddings' have risen by an enormous 1250%. SeatPlan reveal the most unique, musical, dramatic, and theatrical wedding venues around the UK, so you can be centre stage and in the spotlight on your big day.

Wilton's, London
Wilton's history goes back to the 1690s, as the building used to be a pub, shops, and houses. The music hall was built in 1859, with the goal of bring West End glamor and entertainment to the East End working class. Today, Wilton's is a heritage and public arts venue with a year-round programme of culture, theatre, and community work. It was voted 'Best Historic Wedding Venue' at the 2019 UK Wedding Awards, and you can hire the whole building for your big day. This includes two bars, a Victorian staircase which is perfect for photographs, back of house dressing rooms for the couple to use, and the iconic music hall itself. Dates are very limited, as it means closing the venue to the public, so it's a very exclusive place to get married.

Theatre Royal Drury Lane, London
First built in 1663, the Theatre Royal Drury Lane is oldest theatre in London, and is the perfect backdrop for a wedding with some theatrical magic. Grade 1 listed building is located in Covent Garden and is said to be one of the world's most haunted theatres. Among the spirits of the theatre is Joseph Grimaldi who died in 1837, an actor and comedian, and one of the most popular Regency era entertainers. His ghost has been reported to have been very helpful to nervous actors on several occasions, guiding them across the stage and reminding them of their lines. Perhaps he'd be able to steady your nerves through your wedding ceremony and help you to not stumble over your vows.

Roundhouse, London
The Roundhouse was built in mid-19th century as the Great Circular Engine House, for the purpose of turning around steam engines. It's functioned as an arts venue since 1964, and the Grade II listed building has retained a lot of its original structure. The Roundhouse has seen everyone take to the stage, from Jimi Hendrix, The Damned, and The Clash, to Adele, Lady Gaga, and Amy Winehouse. The iconic space, with a huge capacity, great location and filled with rock'n'roll history, is the perfect unique venue for music lovers to begin married life on a high note!

O2 Forum Kentish Town, London
The O2 Forum Kentish Town was built in 1934 and was originally an art-deco cinema. When the cinema closed, it reopened as an Irish dance hall, a bingo hall, and finally a live music venue, which quickly became a must-play venue for up-and-coming acts as well as big names. The venue has seen many legendary performers over the years, including Arctic Monkeys, Coldplay, Lenny Kravitz, Jack White, Oasis, Rihanna, Prince, and The Who. For fans of live music, it's an exciting opportunity to say your vows on the same stage where your favourite bands and artists have performed.

Royal Shakespeare Company, Stratford-upon-Avon
The world-famous Royal Shakespeare Theatre has seen thousands of performances of classic plays, and for literary fans, it's the perfect place to say 'I do'. The original Shakespeare Memorial Theatre opened in 1879, but in 1926, the auditorium and stage were destroyed by a fire. The new theatre opened in 1932 in an adjacent site, and in 1986, sixty years after the fire, the Swan Theatre was created from the shell of the original theatre. The Royal Shakespeare Company boast three spaces for weddings, with ceremony rooms for up to a thousand guests, and in-house catering. The RST features a Shakespearean thrust stage which extends into the audience and is the perfect way to be centre stage as you say your vows, with guests surrounding you on three levels. The Swan Stage is a smaller, more intimate venue, featuring traditional wooden galleries replicating the original Shakespeare Memorial Theatre. Their newest space, The Other Place, seats up to two hundred in the studio theatre, plus two rehearsal rooms.

Theatre Royal, Bury St Edmunds
Theatre Royal is a Grade I listed building that was first built in 1819 and restored back to its original Regency design in 2007. It's the last working Regency theatre in the country, and the only theatre in the National Trust portfolio. The grand yet intimate auditorium can seat up to three hundred and thirty-five guests, and after the ceremony, the set is changed with theatrical flair for wedding breakfasts and evening receptions with a dance floor.

The Everyman Theatre, Liverpool
In the heart of Liverpool's Georgian quarter, between two cathedrals, the Everyman Theatre was once a chapel, named Hope Hall, built in 1837. It became a public convert hall in 1853, and a cinema in 1912, and then finally a theatre in 1964. The Everyman has been home to many visionary directors, writers, and actors over the years, including Julie Walters, Pete Postlethwaite, Bill Nighy, and Stephen Graham. The Everyman boasts contemporary interiors and a stunning facade, bespoke lighting, with room for up to two hundred guests - and they even offer the option of invitations printed on theatre tickets and seating plans printed in poster cases!

Electric Palace, Dorset
This elegant art deco theatre was built in 1926 by a local brewing family. It was powered by electricity, which was rare for the time, and enabled the people of Bridport to experience the glamour of the new age of cinema. Aptly named The Electric Palace, it's been in operation ever since, with renovation taking place over the years to retain and enhance original features. The auditorium can seat four hundred and ten guests for an extravagant wedding with a 20s vibe, and you even star in your own movie trailer and see yourself on the big screen. They even offer a red-carpet entrance, movie poster printing, and freshly made popcorn, for a touch of Hollywood sparkle.