Say 'I Do' to a Dry Wedding with Mavrik Alcohol-free Cocktails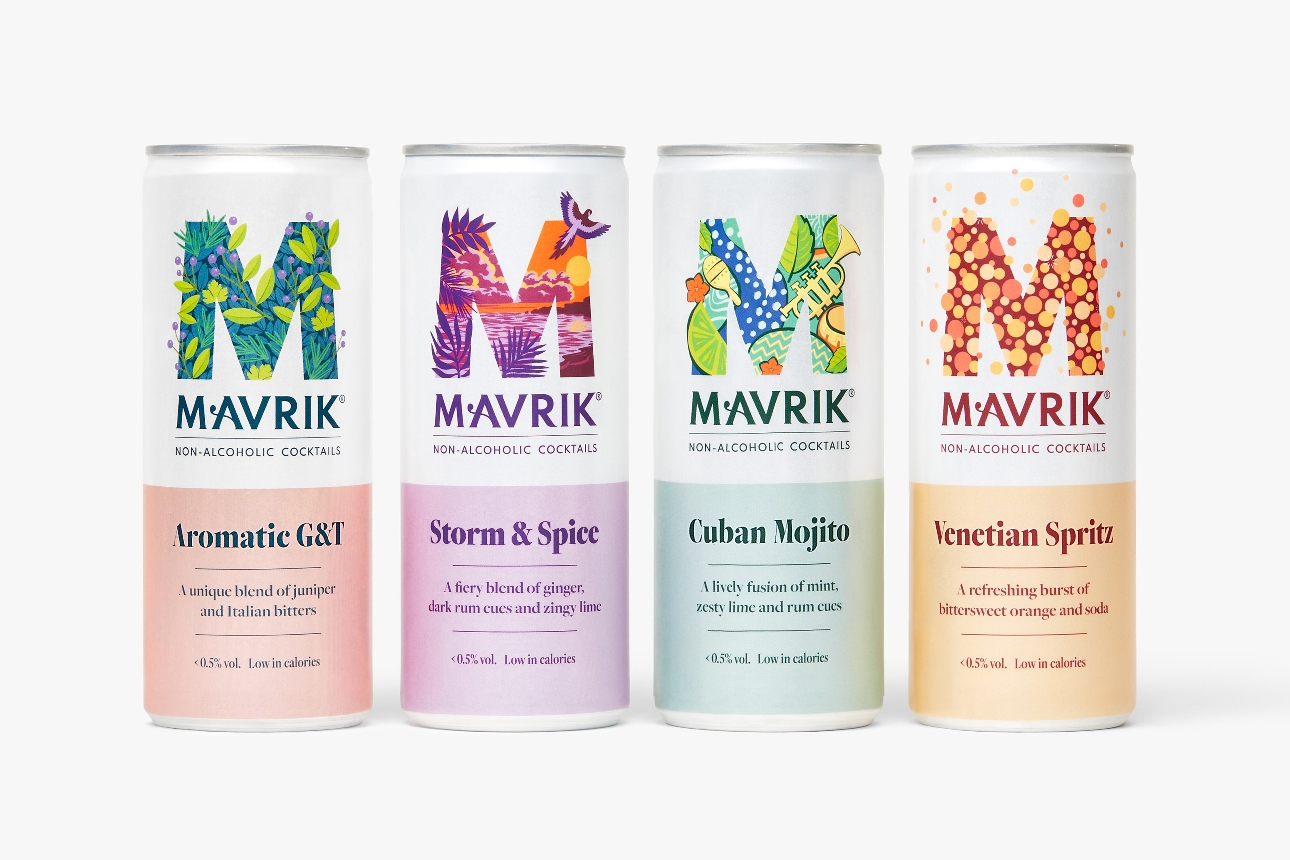 With a growing number of people going sober or choosing to moderate their drinking, the traditional wedding 'knees up' may be a thing of the past as today's couples opt for a more sober affair - which everyone can remember!

In the past, non-drinkers or designated drivers would be somewhat left out of the celebrations with access to only a sad selection of soft drinks or juices. However, now nearlyweds-to-be are putting as much effort into deciding what alcohol-free drinks to offer as they would apply to sourcing the Champagne for the toasts! Plus, not only are dry weddings a huge money saver, but they also allow guests to enjoy the day with a clear head and leave the event with all those special memories firmly in tact.

According to non-alcoholic cocktail brand, Mavrik, hangover-free weddings are the trend for 2023 and it's hoping its range of non-alcoholic cocktails, offering all the flavour and fun, without the fuzzy head, will be top of the drink's list at weddings this summer.

For non-drinkers, Mavrik offers four delicious alcohol-free cocktails that look good and taste great, perfect for free-spirited adults who are happy to avoid alcohol but still want to join in the fun at this summer's wedding scene.
Whether your taste buds enjoy something sweet and fruity, slightly bitter with a tang, or cool and refreshing, there is a flavour combination for you.

Choose from:
romatic G&T: A delicious take on the quintessential English refresher with a refined low calorie pink G&T | Cuban Mojito: Zinging with mint and rum flavours, this indulgent alcohol-free Mojito is the perfect drink to share guilt-free with friends | Venetian Spritz: A refreshing, spirit lifting, low calorie Spritz with a sweet and refreshing taste | Storm & Spice: a fiery, tongue tickling, low calorie take on this classic and spicy Bermudan rum cocktail.

With less than 50 calories per can (20 cal per 100ml), all four of these virgin cocktails will suit anyone looking for ways to reduce alcohol, whilst still allowing you to let your hair down and have fun with friends and family. And of course there's the added bonus that with all those reduced calories, you'll still be able to fit into the outfit you've picked out for the next wedding!

Mavrik drinks are available to buy online from https://www.mavrik-drinks.com/shop, RRP £9.75 for a tasting pack of all four flavours or create your own mixed case of 12 for £23.80. Gluten free and suitable for vegans and vegetarians.