TWIA is the regional and national client-voted awards in the UK wedding industry. It was established in 2011 to recognise and reward excellence in the UK wedding industry and to help anyone organising a wedding find the best suppliers. This year's event was held at The Fed in Gateshead Newcastle - and what a night it was!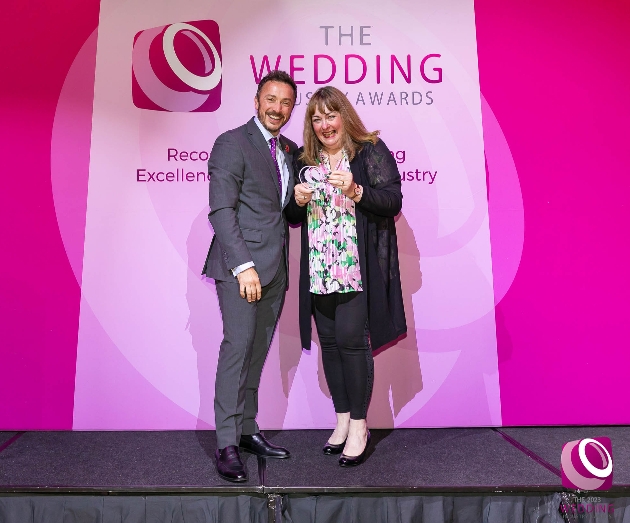 Kerensa Dyson tells us more about the night and her boutique's big win! "It was a night of celebrating with wonderful bridal industry buddies from the best in bridal, from bridal boutiques to florists, make-up artists, barn venues and so much more. You could hear a pin drop when the ceremony began and everyone was on tenterhooks waiting for their name to be read out! The Bridal Retailer category was the very first award to be given and a Highly Commended Award was awarded to another regional finalist and then the winner was announced - Bijou Bridal Boutique! At this point I burst into tears and gave my husband a huge hug and kiss before heading up to the stage to receive my award, getting congratulated by everyone in the room on the way up! I was a blithering wreck by the time I got up to hug Damian, the organiser of The Wedding Industry Awards, but it was so worth it. I cannot thank my incredible #bijoubrides enough for taking the time to vote for me - without you none of this would have been possible, so thank you from the bottom of my heart."
Visit the website https://bijoubridalboutique.com/#bijou to read all about the store and what gowns it offers!