Wedding ready skincare on the high street
Neutrogena® introduces Clear & Defend+, the first-ever Neutrogena® range committed to combating acne marks and providing healthier-looking skin in just one week. The range, which includes the Clear & Defend+ Facial Wash and the Clear & Defend+ Daily Serum, was created to smoothen the appearance of unwanted marks and uneven skin caused by acne breakouts, all while improving skin tone and boosting radiance. The Neutrogena brand is available on your local high street at all local Boots, Superdrug, and Sainsbury's based in Yorkshire.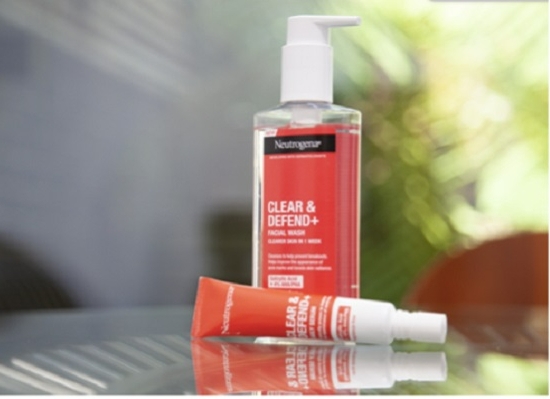 Developed by leading dermatologists, the clinically proven combination of ingredients includes AHA (glycolic acid, mandelic acid), BHA (salicylic acid) and PHA (gluconolactone) to help fade coloured marks after acne. Both products also utilise the purifying agent, Salicylic Acid, which is known to help prevent breakouts before they have even begun.

When used daily, the products promise to give your skin a well-deserved boost delivering you great skin confidence, no matter what life throws at you (even at a week's notice!).

Emma Oakley, Senior Brand Manager at Neutrogena says, "At Neutrogena, we are committed to delivering solutions that will make a real difference to your skin. That's why we created Clear & Defend+ – our first product range specifically designed to combat acne marks. As an issue that affects millions of people around the country, we now have a long-lasting solution from a brand you can trust. We worked with leading dermatologists to create the perfect formula rooted in efficacy, allowing users to gain skin confidence in as little as seven days".

The range is available now in the UK at Boots, Superdrug, Sainsbury's.