Marsden Fringe Festival has scored a musical hat-trick this year with three of the UK's leading jazz musicians on one billing. TRYPL, playing Saturday 8th October at 7pm, Marsden Mechanics, is an exciting collaboration between trombonist and composer Trevor Mires, trumpeter Ryan Quigley and saxophonist/multi-instrumentalist Paul Booth.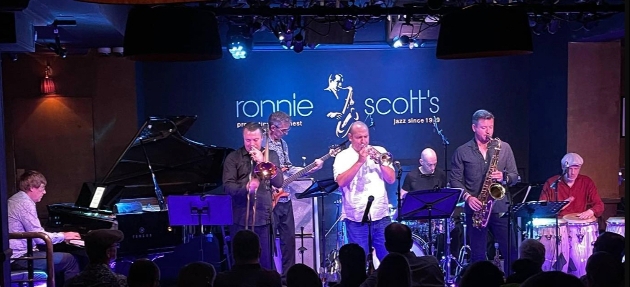 The band have played, recorded and toured with many of THE biggest names in the business including Quincy Jones, Ron Carter, Aretha Franklin, Harry Connick Jr, George Michael, Sir Tom Jones, Gregory Porter, Michael Bublé and Robbie Williams, to name a few.

Tickets for the event (£19) are available on the Marsden Fringe Festival website https://marsdenfringe.com/gigs or at the venue. Marsden Shuttle Boat Trips will be running trips up and down the canal (between the lock by the station and the Standedge Tunnel Visitor Centre) all weekend long, with special guests The Hot Club of Halifax providing musical entertainment on the trips.