World Martini Day 18th June - shaken or stirred?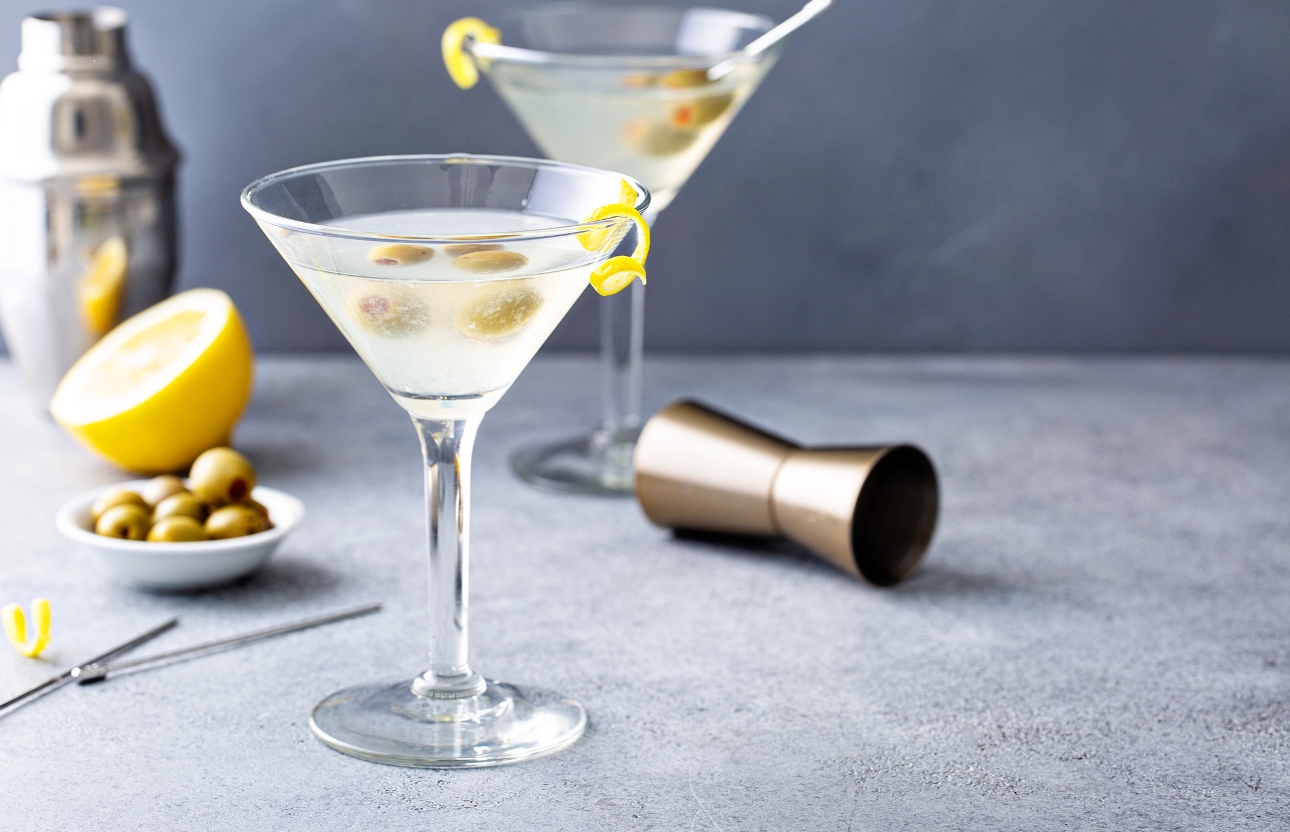 World Martini Day - which could also be James Bond day! - is on the 18th June. And whether you like it shaken like Mr Bond himself, or stirred for something different, wet or dry, however you like your favourite tipple celebrate with five Gin Martini cocktails from Aviation Gin, Cotswolds Dry Gin, Mermaid Gin, Pinkster Gin and Perthyn Low Alcohol Spirit. What's more, the following provides drinks-piration for wedding day cocktails you might want to try... here at County Wedding Magazines HQ we can't pick our fav! Bottoms up!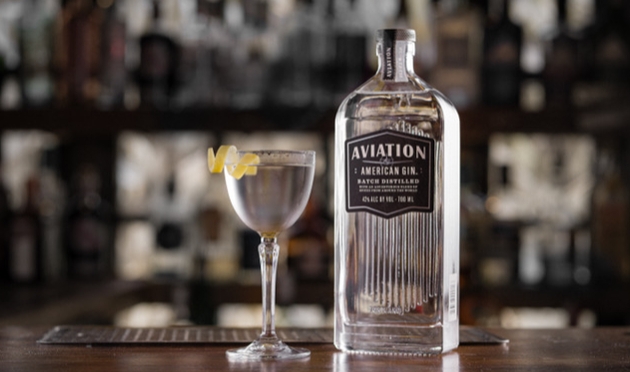 Aviation Martini
Aviation Gin is a great gin for mixing in cocktails due to the fact it isn't juniper heavy. It offers a smooth and gentle taste Martini cocktail.

45 ml Aviation Gin | 15 ml Dry Vermouth | 1 Dash Orange Bitters | Lemon peel

Combine all the ingredients into a mixing glass with ice. Stir, then strain into a chilled martini glass. Garnish with lemon peel

Aviation American Gin: £28 for 700ml. ABV: 42%. Aviation American Gin is available to purchase from Morrisons, Tesco, Waitrose, Amazon and Master of Malt.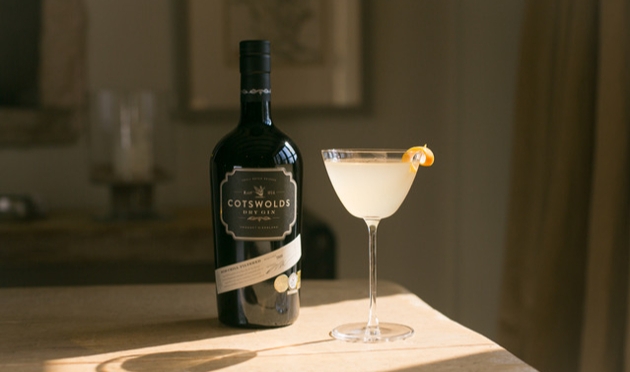 Cotswolds Dry Martini
Martini offers a cool botanical cloud because the gin is non-chill filtered meaning the essential oils are retained in the gin, causing it to go cloudy when tonic is added.

75 ml Aviation Gin | 15 ml White Vermouth | Grapefruit peel

Fill a Martini glass and a cocktail jar glass with ice. Add 75 ml Cotswolds Dy Gin and 15 ml Vermouth to the cocktail jar filled with ice. Pour the ice out of the Martini glass. Strain the Martini from the cocktail jar into the Martini glass using a julep strainer and a fine strainer. Express grapefruit peel over the Martini and then rest and enjoy!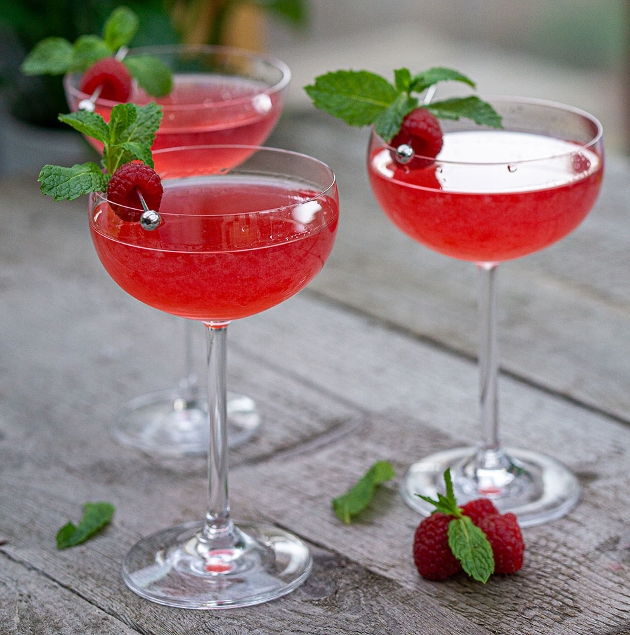 Pinkster Pinktini
If flavoured gin is your thing then why not try the Pinkster Pinktini an alternative pink Martini. Pinkster Gin is made with gin-soaked raspberries grown near Pinkster HQ in Cambridgeshire which give it its pink hue and subtle fruitiness.

50 ml Pinkster |10 ml Elderflower cordial

Fill shaker with ice, throw in several raspberries and then add five parts Pinkster to one part cordial. Shake and pour into an ice-cold glass. Garnish with a raspberry or sprig of mint.

Pinkster Gin, £36 for 70cl bottle. ABV 37.5%. Pinkster is available at Majestic Wine, Selfridges, Ocado, Master of Malt and www.pinkstergin.com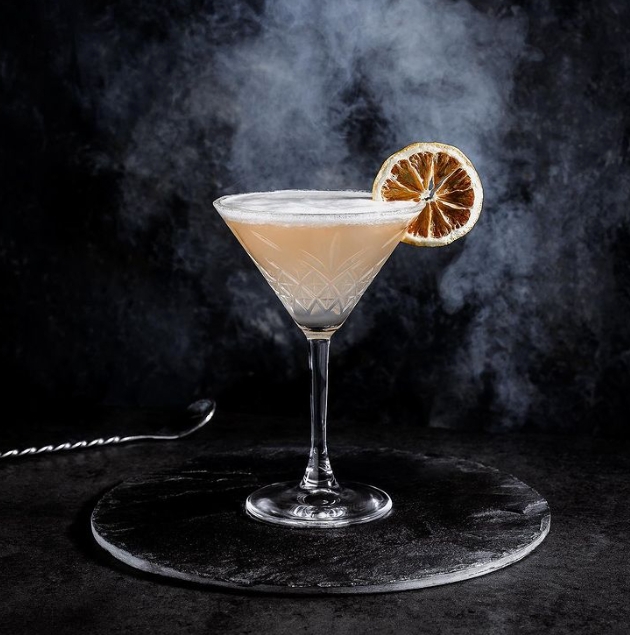 Perthyn Low Alcohol Spirit Grapefruit Martini
Four Welsh Rugby icons, Shane Williams, James Hook, Lee Byrne, and Mike Phillips have united through friendship to launch Perthyn Low Alcohol Spirit: The Spirit of Belonging. Pronounced "Pear-thin" and taking its name from the Welsh meaning of belonging, Perthyn is a low alcohol spirit, full of flavour and perfect for mixing with tonic or in cocktails.

Perthyn is a balance of 12 botanicals resulting in a zesty spirit with notes of citrus, cardamon and thyme. Perthyn is an excellent substitute for health conscious individuals who want a low calorie spirit without compromising on taste.

50ml Perthyn Low Alcohol Spirit | 25ml Grapefruit Juice | 25ml Dry Vermouth | 12.5ml Lemon Juice | Citrus Wedge

Perthyn Low Alcohol Spirit, £21.95. ABV 10%. Available from the Cardiff Distillery.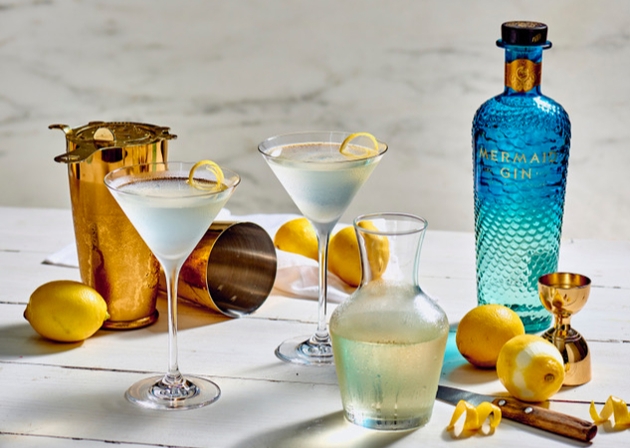 Mermaid Classic Martini
Mermaid Gin from the Isle of Wight offers a Martini with flavours from the coastline. Made with locally sourced botanicals including rock samphire and elderflower it makes for a deliciously fresh Martini.

60ml Mermaid Gin | 25ml Dry Vermouth

Shake all ingredients over ice and strain into a chilled glass. Garnish with a twist of lemon

Mermaid Gin, £38 for 70cl. ABV: 42%. Available from: John Lewis, Amazon, SPIRIT.ED and Tescos