A bride's hair is an integral part of their wedding outfit. It must fit with the bridal outfit and any hair accessory worn such as a veil, tiara, or even fresh flowers. But how do brides ensure that they are manifesting the perfect day through beautiful hair?
A bridal package has been developed by Rebecca Dickenson, award-winning hairdresser and stylist, and owner of Rebecca Dickenson salon, whose work has recently been seen on the front covers of magazines around the world, to solve this problem.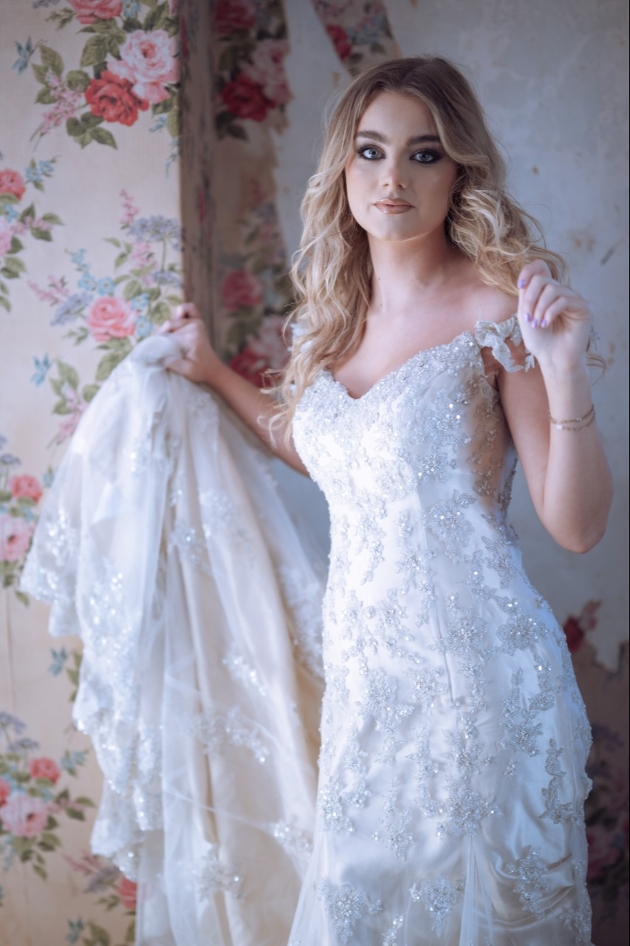 Credit: Photography by Ian GavanOffering a celebrity-style service, where Rebecca can be on hand during the whole day for the bride, this bridal package is a perfect solution to ensure exquisite hair all day long.

"A bride is the focus of her wedding day, with guests constantly taking photographs, hugging and dancing, and hair can become disheveled," says Rebecca. "Depending on the hairstyle, we can ensure that curls haven't dropped, help to combat frizz with going in and out of different environments during the day, secure up do's and check that there are no stray locks, or look at a re-style for the evening if the day style doesn't lend itself to dancing."
With the instant postings of social media platforms, photographs cannot be retouched or edited to the bride's wishes before they go public, and no bride wishes to be seen with her hair looking unkept, or her tiara or accessories half hanging off her head.
"I love that I can offer a celebrity-style service for brides, so their hair stays looking fresh and gives the bride confidence that she is looking her utmost best all day long."

The bridal package is available nationwide to all brides, and to those who haven't had their hair originally styled by Rebecca, but just require the touch-up service.

Please visit https://rebeccadickensonhair.co.uk/bridal-services/ for more information.