Woodman Inn celebrates win for Best Wedding Venue
The team at Woodman Inn, Thunderbridge are celebrating their recent win, when they were crowned West Yorkshire Wedding Venue of the year in Hitched, the online wedding planner.
It's a great start for 2022 for The Woodman, which celebrated a record-breaking year for the number of weddings held at its two beautiful wedding venues – the intimate setting of the Country Room, perfect for 40 day and 80 evening guests and the sumptuous Garden Room, which can comfortably cater for 60 day and 100 evening guests.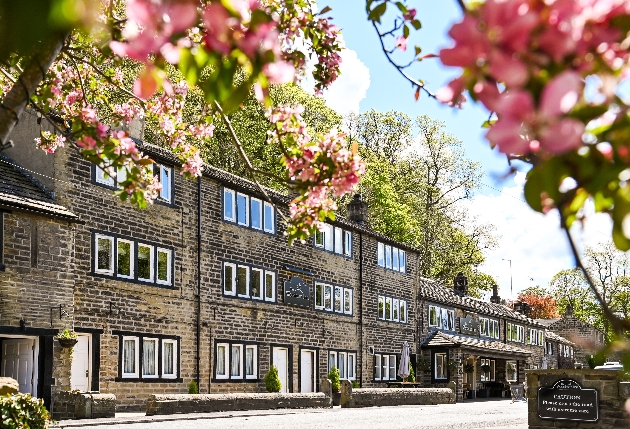 Originally a white wedding and events marquee, The Garden Room has undergone a complete refurbishment, providing a beautiful, rustic wedding space of rattan lighting, natural bamboo, hessian swags, olive trees, planting, and herbs. and this flexible space can open up during the summer months so the wedding party can enjoy the great outdoors and stunning countryside of the Thunderbridge conservation area.

As the team rev up for another record-breaking year for wonderful weddings, event director, Jordan Thomas, said: "This award is fantastic recognition of the great work of the team and our outstanding network of talented and trusted suppliers from florists and photographers to DJs and pianists. It's always great to be recognised for your work but the fact that these awards are based on reviews from happy couples is doubly rewarding. We can't thank our newly-wed couples enough for saying such nice things about us and we are looking forward to another exceptional year for weddings at The Woodman."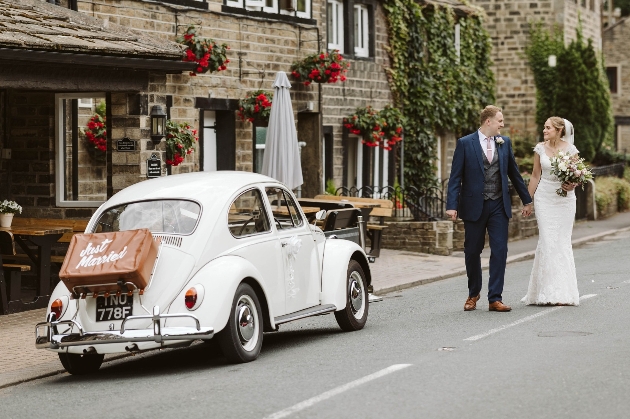 Credit: Photography by Freya RabyWith Valentine's Day just around the corner and most of 2022 already booked up due to the pent-up demand of couples desperate to say, 'I do!' the Woodman team have produced a budget-busting winter wedding package for the quieter months of January, February and March.

Jordan Lee explains, "We have applied a price freeze until 2023 as we know the next year is going to be tough financially for lots of people. Our winter weddings packages offer everything you need for the perfect day, including wedding breakfast and night reception. Cost shouldn't stand in the way of wedded bliss, and we hope the great price, with all of the trimmings we can offer, is a great incentive for coupes to choose to spend their big day with us here at The Woodman Inn."

The Winter Wedding package includes use of the Country Room for the ceremony, three-course wedding breakfast, and night reception, glass of house wine and glass of prosecco to toast the happy couple and overnight stay in the honeymoon suite for the newlyweds. The package is available January, February, and March 2023 with 40 day and 60 evening guests for £3,000.
https://www.woodman-inn.com/