Hotel Rendezvous makes sustainability pledge
Hotel Rendezvous in Skipton is aiming to become a flagship of sustainability in hospitality, and is urging other businesses to join then in their pledge to put the environment first.
The 96 bedroom hotel on Keighley Road has introduced a range of measures to reduce its carbon footprint. Notably the hotel has invested in a low emission biomass boiler for its heating and has installed an electronic car charging point which guests are able to use free of charge.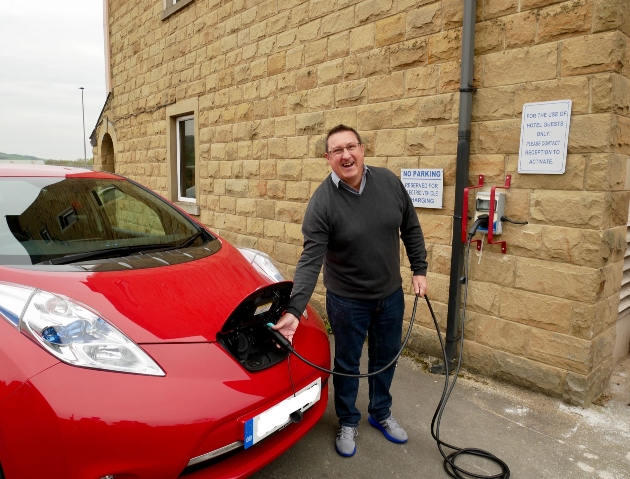 Managing Director Michael Scully said: "We've seen world leaders making strong statements about the need to act and it's clearer than ever before that the time for rhetoric is over and we all need to take positive steps to consider this within every aspect of our businesses. It's about thinking outside the box sometimes to find creative ways of reducing our carbon footprint. We have switched to marble top tables in our restaurant, for example, to save on the impact on the environment of laundering tablecloths."

Encouraging local as well as touring cyclists, the hotel encourages bike use with a secure storage area and wet room for riders. Meanwhile the new dining narrowboat, The Graceful Swan, has been adapted to be fully electric powered.

The hotel is also increasing the number of local suppliers. Mr Scully added: "We try to buy as much produce as possible from reputable local suppliers with low food miles and we're keen to increase that further. We're very open to local businesses approaching us with goods or services that might be relevant. Reducing the mileage of products is something every business can do to help lower their carbon footprint, and it has the added bonus of supporting the locally economy."

Other initiatives adopted by the Rendezvous team include reducing the amount of waste to landfill through increased recycling and package reduction, stopping use of single use plastics, switching to eco-friendly cleaning products, providing refillable toiletries and encouraging guests to consider not requesting fresh towels daily and recruiting local staff rather than relying on regular agency staff travelling from further afield.