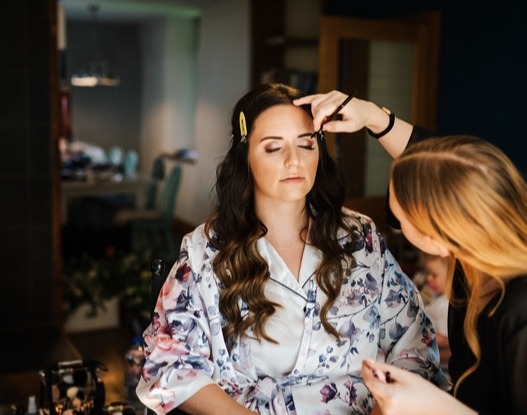 Credit: Sugarbird PhotographyTell us about Abby Kaye Make-up Artist and what makes your business different?
I have a home studio in South Yorkshire and a growing reputation within the beauty and bridal industry. I'm a make-up artist and HD Brow stylist covering all the best occasions Yorkshire has to offer: proms, festivals, baby showers, brides, you name it!

What's your background and why did you launch your business?
Besides being a dancer most of my life, which is how I originally found my love for make-up, I graduated with a design degree from Goldsmiths University in 2017. Before moving back to Yorkshire, I worked at the Benefit Cosmetics flagship store, then M.A.C Cosmetics in the hustle and bustle of Stratford, London – I'll always be a M.A.C girl at heart.
After moving back home, I was then part of the creative team at Beauty Bay in Manchester – shooting, art directing, YouTube filming, set designing – what a learning curve! Then comes my little business. In 2019 I was awarded Yorkshire's Regional Highly Commended 2020 at The Wedding Industry Awards and have had the opportunity to collaborate with amazing brands such as Nouveau Lashes, HD Brows and Look Fantastic.

For most people 2020 was a tough year, but I managed to grow my social media and connect with such a wonderful community of people and finally launched my own brand after two years in the making, In Your Face Cosmetics. Above all the fancy stuff, I put my all into this business and I genuinely love what I do. I work hard to leave every client feeling beyond their best and there's nothing that makes my job more worthwhile than being at the side of my brides on their big day.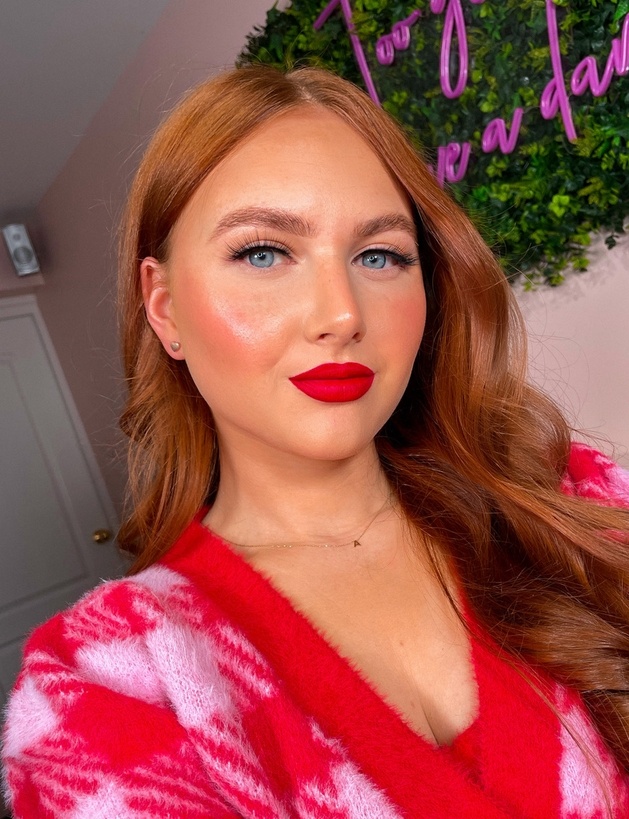 What's your favourite bridal beauty look or trend?
My favourite bridal beauty look has got to be fresh, dewy, glowing skin. A lot of brides can shy away from this, especially if they are more on the oily side, but trust me with the right prep and application, your skin will be GLEAMING in your photos. You want your skin to look like real skin.

What's your top tip for brides choosing a make-up artist?
My biggest tip when it comes to choosing a make-up artist is to try and build a relationship with them. Whether that is keeping up to date on their social media to see what their personality is like or giving them a phone call to chat through your requirements. Even booking in for a regular make-up appointment if they offer that service. Whatever it is you need to do to build that connection and trust with your artist so you feel the most comfortable and at ease on your big day.

What's the most common question brides ask you?
Lashes. Brides always ask me: should I get a lash lift? Should I wear falsies? Lashes are such a big game-changer when it comes to your wedding day but it really is down to personal preference. I would always try them out beforehand if you're not a regular lash wearer as they might feel overbearing at first, but it really is about trialling different lengths, volume, styles that suit your eye shape. Again, the most important part is about you feeling comfortable on your day, so if that's layering up a waterproof mascara to create the most beautiful natural lashes, then so be it!

Abby Kaye | Abby Kaye Make-Up Artist
www.abbykaye.com
www.instagram.com/abykye
www.facebook.com/abykyemakeup