Rachel and Jamie's wedding was a riot of vibrant tones.
When Rachel Coulter and Jamie Pickering first met on a Christian group holiday in Israel, Rachel thought he was the bellboy after he offered to carry her bags! "It wasn't the best of starts, but we soon discovered how much we had in common," Rachel says. She was attracted to Jamie's gentle nature, while he loved her positivity. It wasn't until they were on the plane home that they realised how far away Rachel's home in Surrey was from Jamie's in Hull. After taking it in turns to make the 250-mile trip each weekend, Rachel decided it was time to pack her belongings into her Fiesta and make the move to spectacular Yorkshire.

Fast-forward to December 2017, and Rachel was packing her suitcase to visit her family for Christmas. Jamie couldn't keep it in any longer. "He kept the proposal short and sweet – I was stunned," she remembers. "Once I found my voice I managed to say 'yes.' I was delighted."

After sharing the exciting news with their loved ones, it was time to get planning so the loved-up pair set the date for 1st September, 2018. We chatted to Rachel about how they organised their wedding to reflect them as a couple…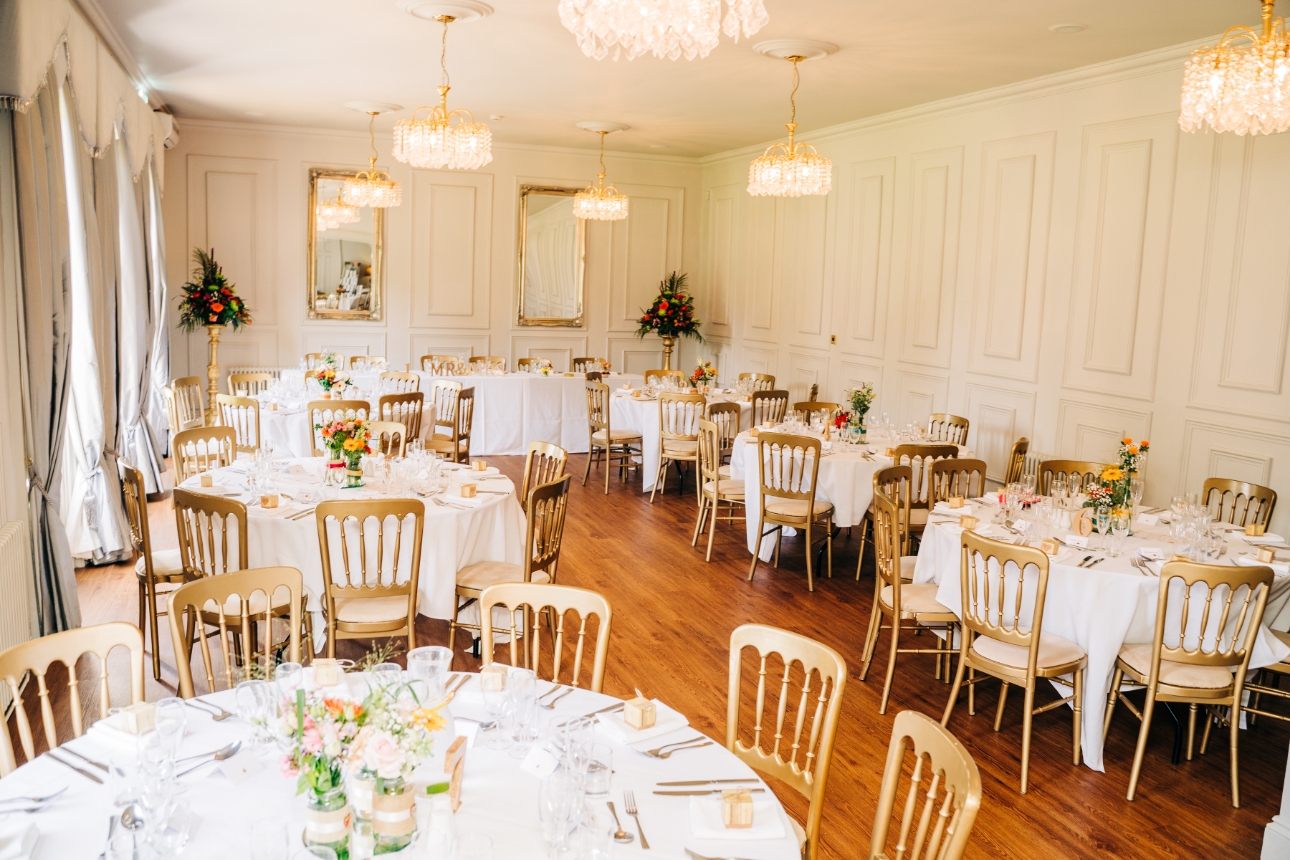 One of my friends is a textiles designer and kindly created our place names and invitations with vibrant flowers. It was a generous gift, made slightly tricky by the fact she lives in India. Thankfully it worked in the end, even if she was finishing off the final designs on the flight to the wedding!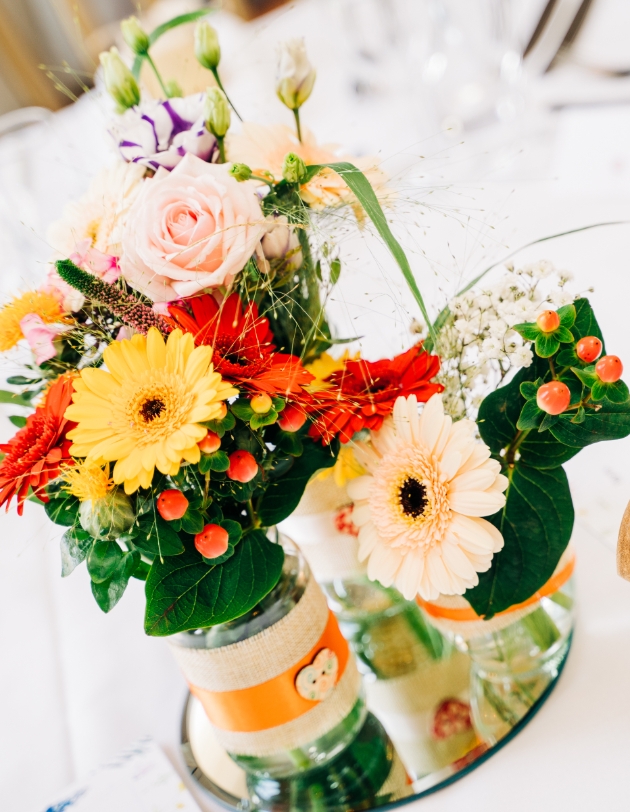 We opted for a colourful English country garden vibe. I was drawn to bright bouquets, and even considered making my own floral displays after going on a floristry course, but in the end I gave free rein to the brilliant Grahams the Florist. We collected empty jars we were eating pickles for weeks! and decorated them with hessian and coloured ribbon ready to be filled with blooms.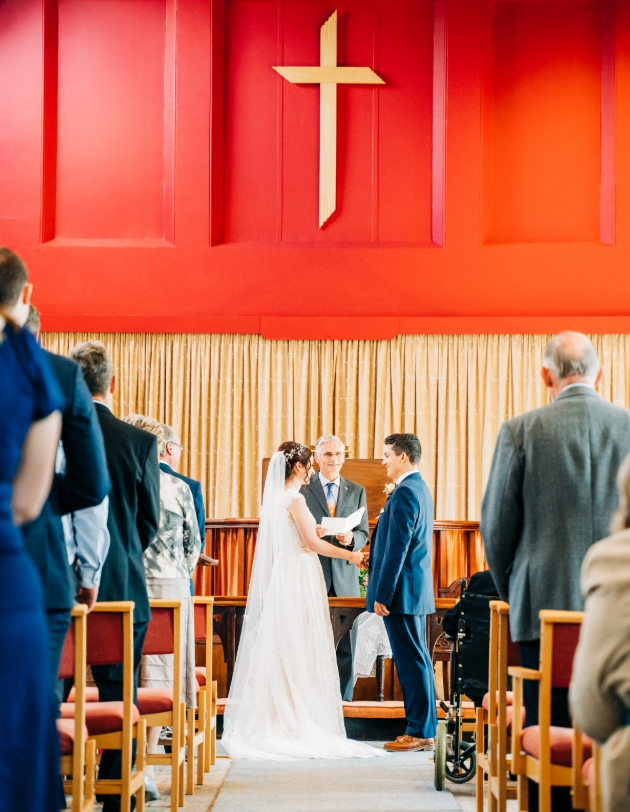 We chose to wed at The Church of New Life and Hope in Hull as it's the place we attend every week and it's full of people who have supported us from day one. There hadn't been a wedding there for 27 years, but everyone pitched in to make it perfect. Dunedin Country House was the ideal reception venue for us as the house and grounds are beautiful and the owner Helen is extremely hospitable.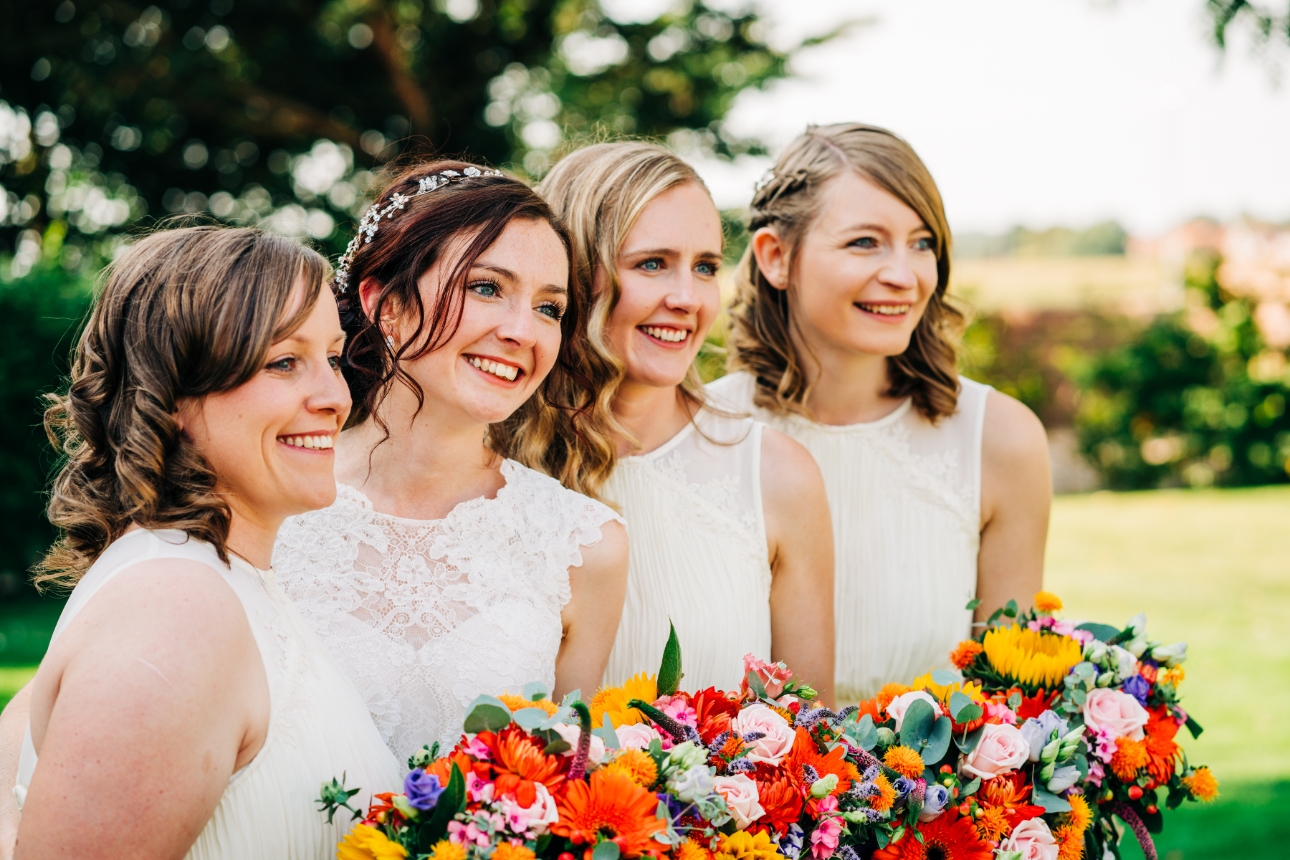 The day before the wedding I set my family to work making yummy fudge to be packed into homemade boxes for our favours. This was all before they'd even eaten breakfast!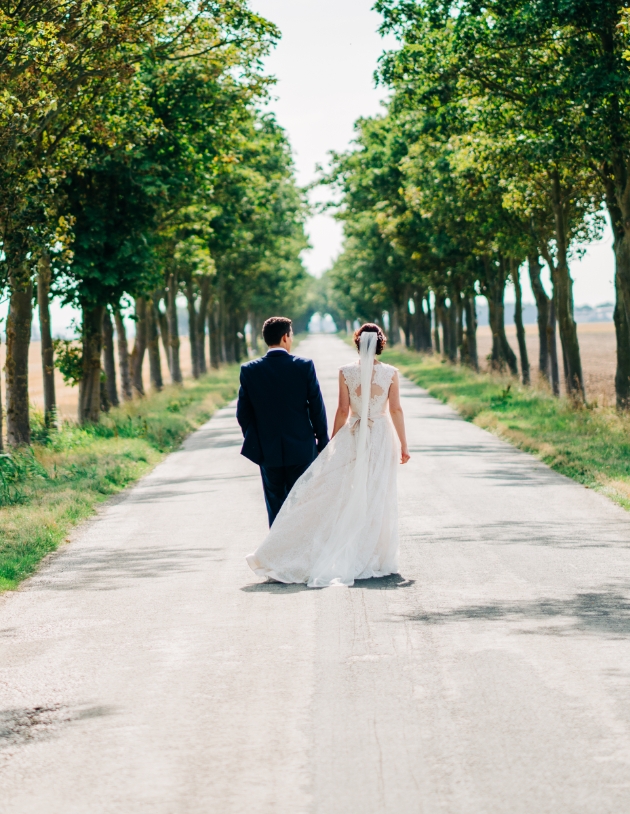 I've always loved the vintage look, so I opted for a dressin blush-coloured silk with a white lace overlay and silk buttons in a 1970s style. I accessorised it with a rose gold hair garland and full-length veil.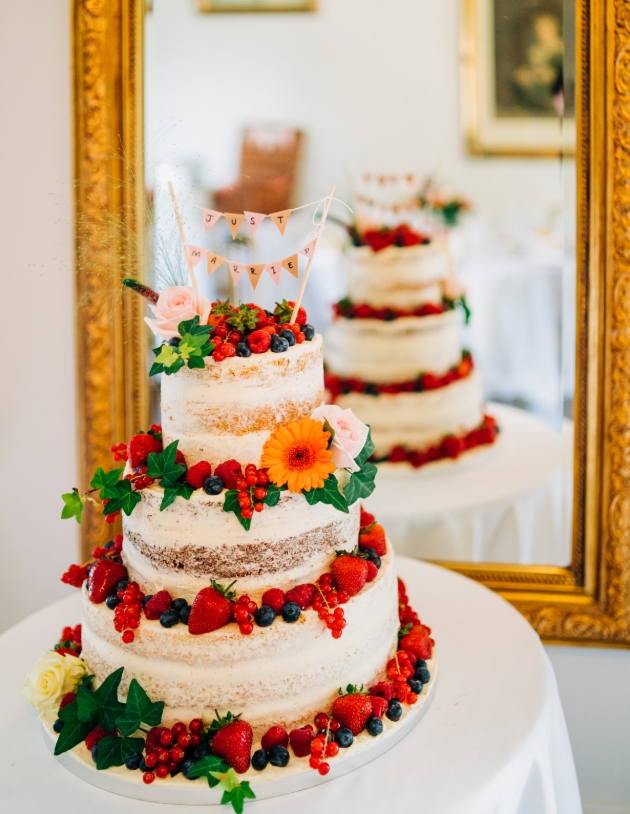 As well as the flowers, I also wanted to make my own cake but my family sensibly talked me out of it. We chose a semi-naked three-tier bake made up of delicious chocolate, vanilla and raspberry layers covered in fresh fruit and berries.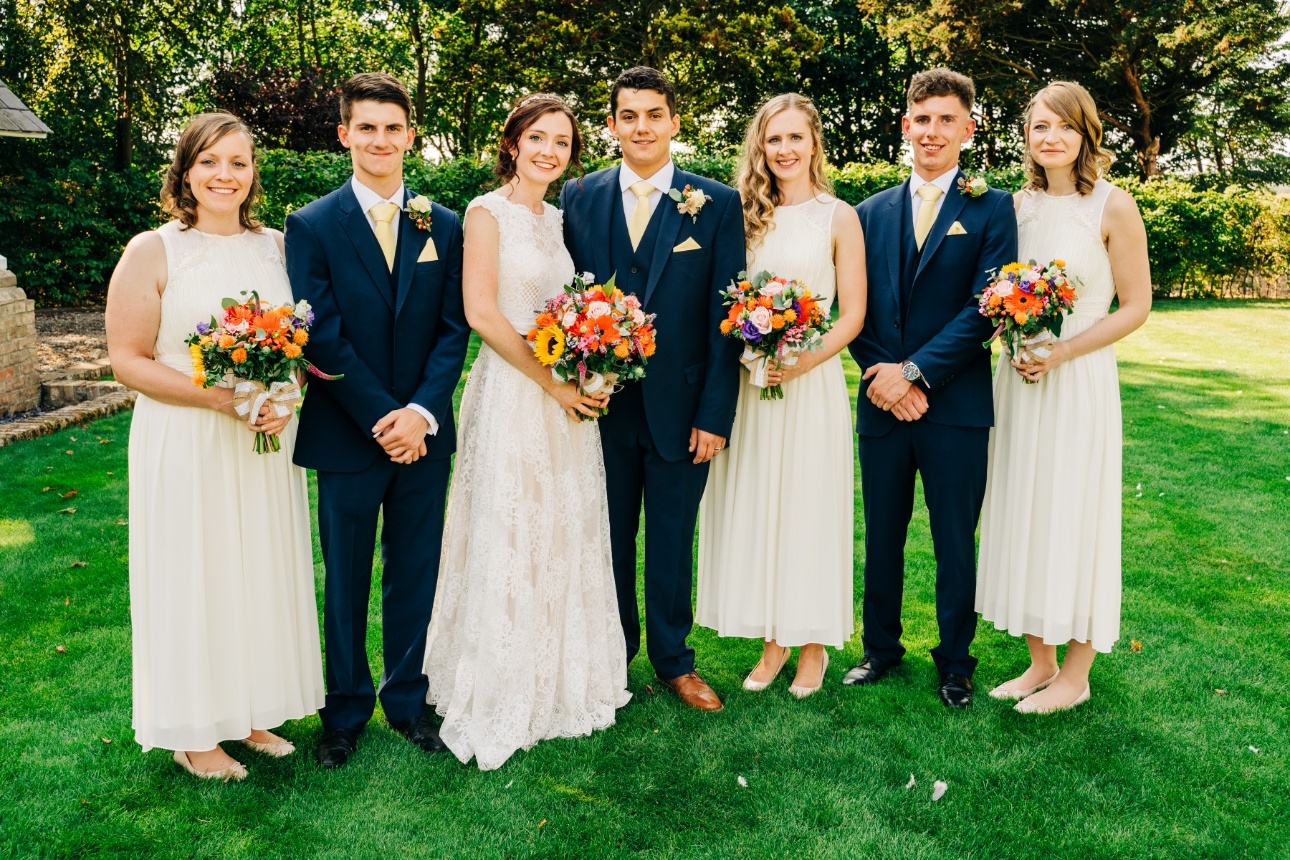 The men all looked super-smart in navy slim-fit suits and lemon accessories. You hear horror stories about brides making their best girls wear yellow dresses but as it's my favourite colour I just had to. Thankfully it was a lovely shade of lemon and my sister and friends looked gorgeous in the tea-length styles.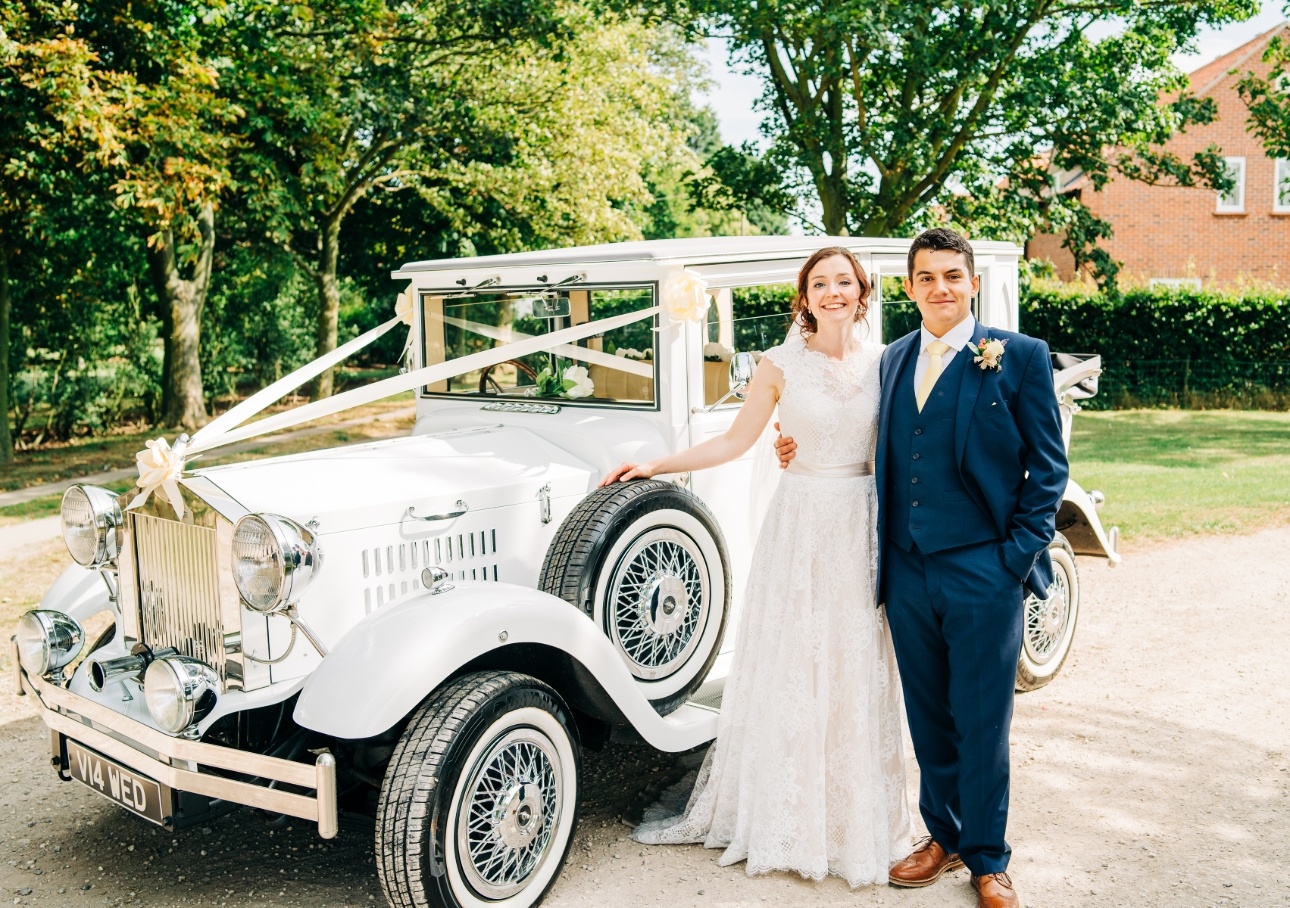 One of the highlights of the day was the bridal party arriving at the church in a Viscount from Aston Wedding Car To You. After the service, Jamie and I travelled in style to Dunedin and we turned heads all the way.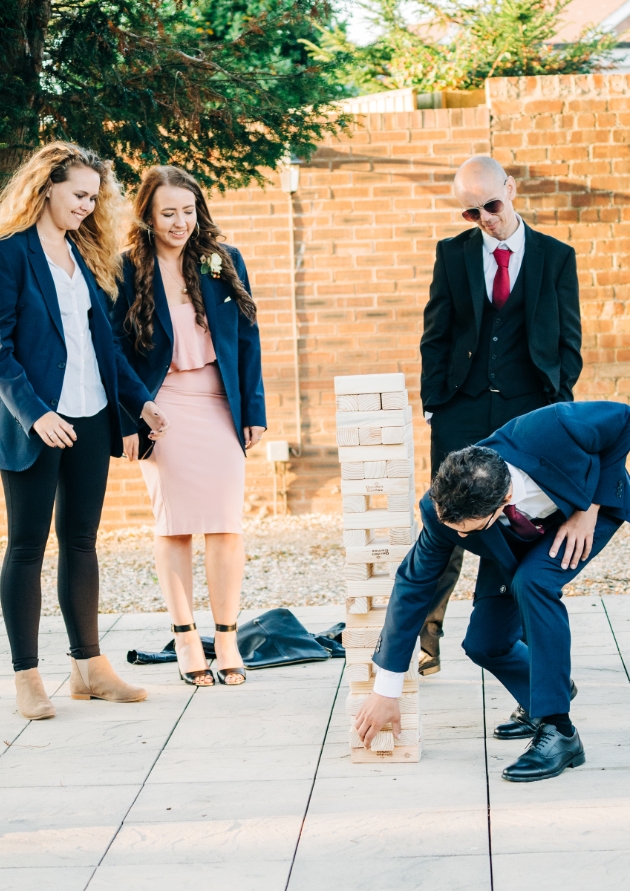 We were glad we chose a venue with such immaculate grounds as we had plenty of sunshine. During the afternoon we made the most of it with outdoor games. In the evening we made our own photo booth from a large gold frame and we filled my grandfather's antique suitcase with props and disposable cameras.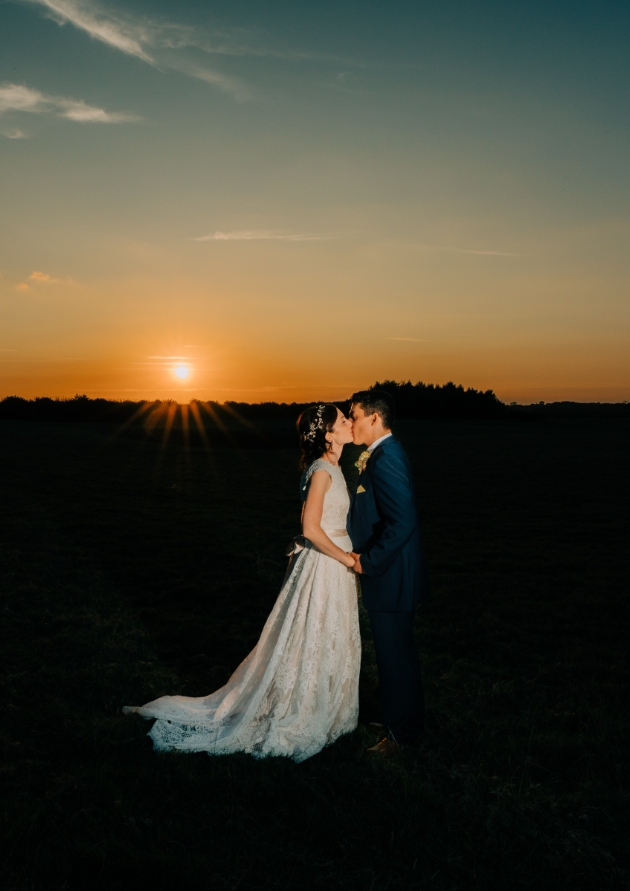 We both felt the nerves in the morning but we were so excited to start our new life together. Seeing each other as I walked down the aisle was such a memorable moment. I also loved being driven in the Viscount to Sunk Island for our couple shots, as it was the first time we were alone together as husband and wife.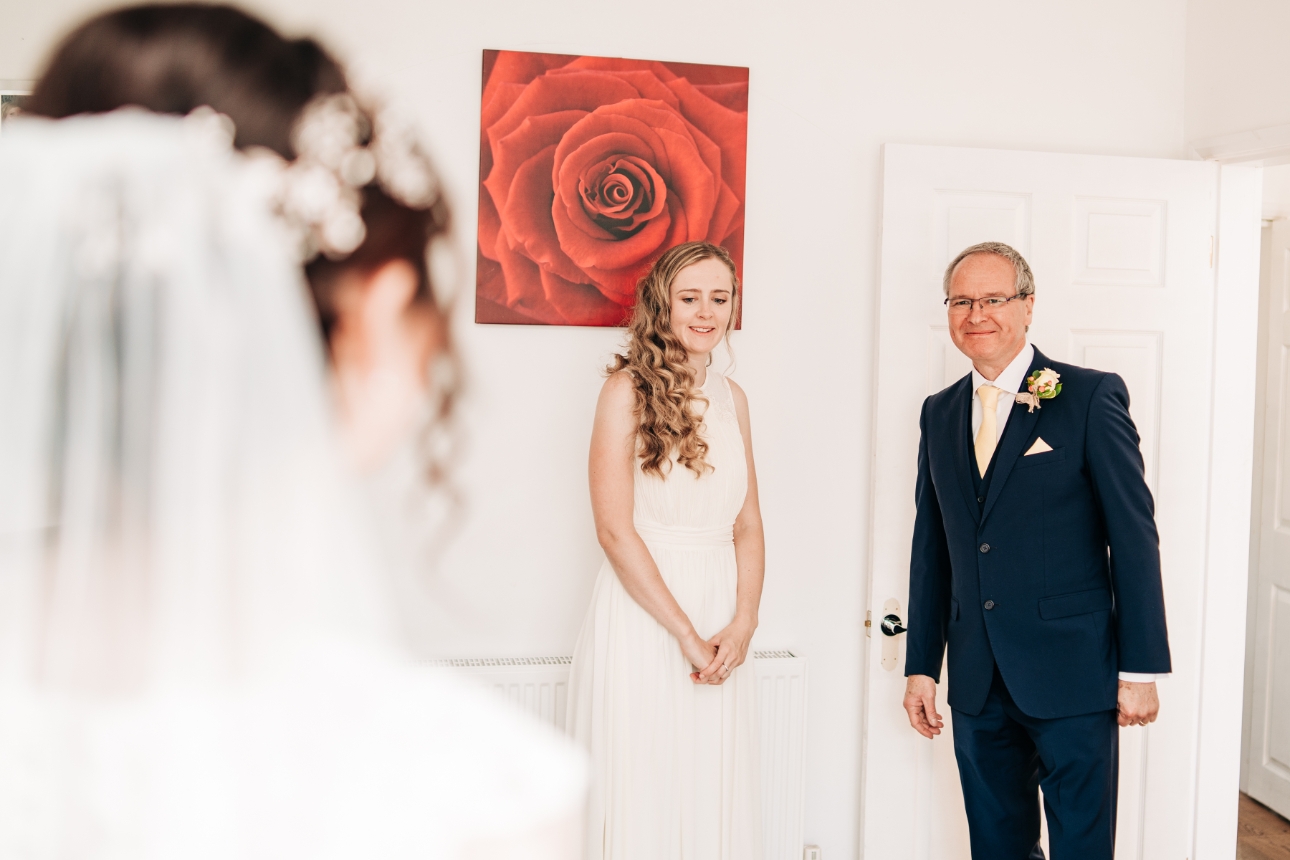 We couldn't have done it without the help of our nearest and dearest and wonderful suppliers. Our pastor and dear friend, Steve Clark, conducted the service and we loved that he could draw on personal anecdotes. My father also made a very emotive speech despite him usually being an introvert, and our wonderful friend sang for us. We have to give a special thanks to Abraham Photography. Abraham was friendly, discreet and captured some incredible shots.
Rachel and Jamie's contact book