Dorreh Khatibi and Alex Hill met while working at a Young Offenders Institute, where Dorreh taught young men, and Alex worked as an officer. "The first time I met Alex, he was in a classroom with another teacher and was being cheeky, with an infectious smile and was laughing at his own jokes!" recalls Dorreh.
After a long dating process, with a few bumps in the road, they fell in love, found their dream home and dream jobs, and Dorreh had a ready-made family, "It's been a journey for me and Quinn, Alex's daughter, however we've made a very strong bond and she's the most adorable thing in my life and was my sweet flowergirl."

Alex popped the question on Dorreh's birthday on 23rd December, 2018. "I sort of knew he was going to ask as we'd been talking about getting married," recalls Dorreh. "Alex had recently found out about my grandmother's ring which she had passed on to me two days before she died. We went to Gino's in Leeds for my birthday and the waiter brought over a drink on a plate that had written on it "Will you marry me?". Alex then took out the ring and put it on my finger. He had called my dad on the day to ask him for permission which meant a lot to me.

"We decided to get married straight away, however it took us about two years to find a venue and to decide where we want to get married."

After lots of decision making and wedding planning, the big date fell on 3rd January 2020, with The Coniston Hotel providing the perfect backdrop.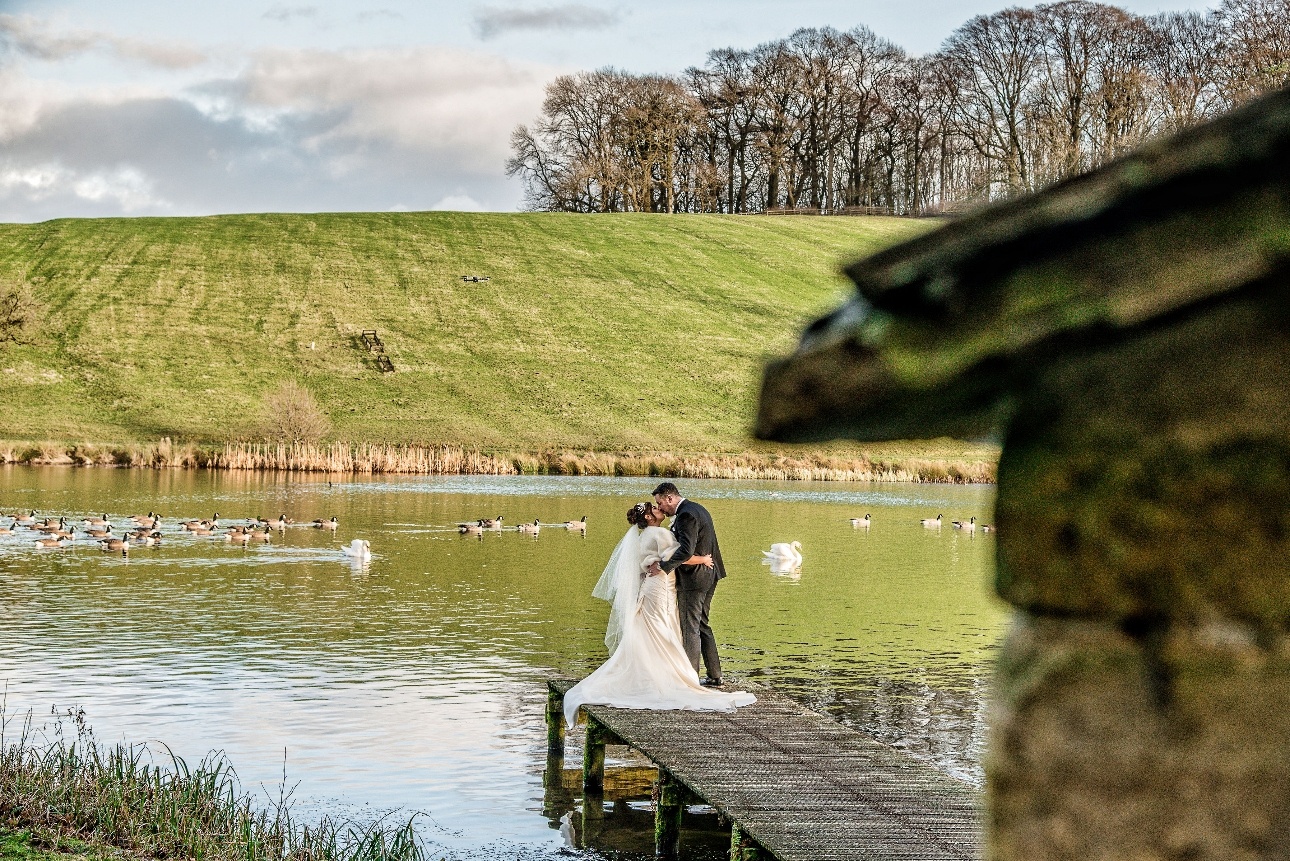 Although Dorreh, who is of Iranian heritage, originally wanted to marry by the water abroad, the couple decided to get married in the UK. "We saw a few venues in the Lake District and even booked one provisionally for six weeks. However, I came across The Coniston Hotel and we instantly fell in love. It was Christmas time and they had decorations up and it just looked so magical, with the most beautiful lake outside the hotel."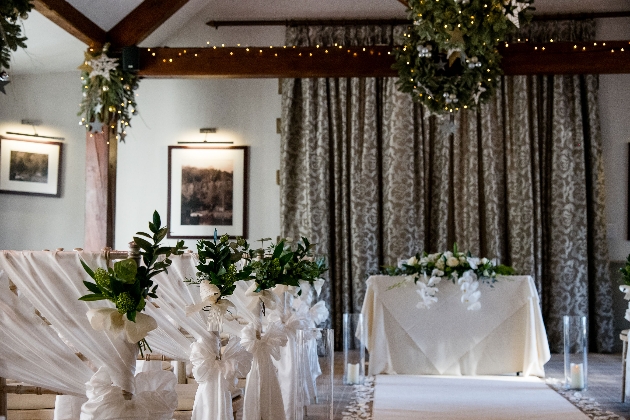 Due to Dorreh's teaching profession, the pair tied the knot in January during the Christmas holidays, meaning they could utilise the Christmas decorations that would still be up and she could spend time with her family who were travelling from Iran.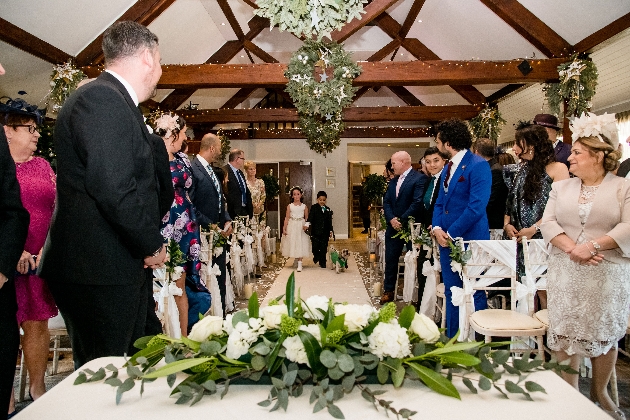 For the finer details Dorreh chose big white orchids to complement her elegant satin wedding dress; while the bridesmaids had small bouquets of white roses and greenery. White flowers featured throughout, including in the centrepieces which were floral displays decorating candelabra.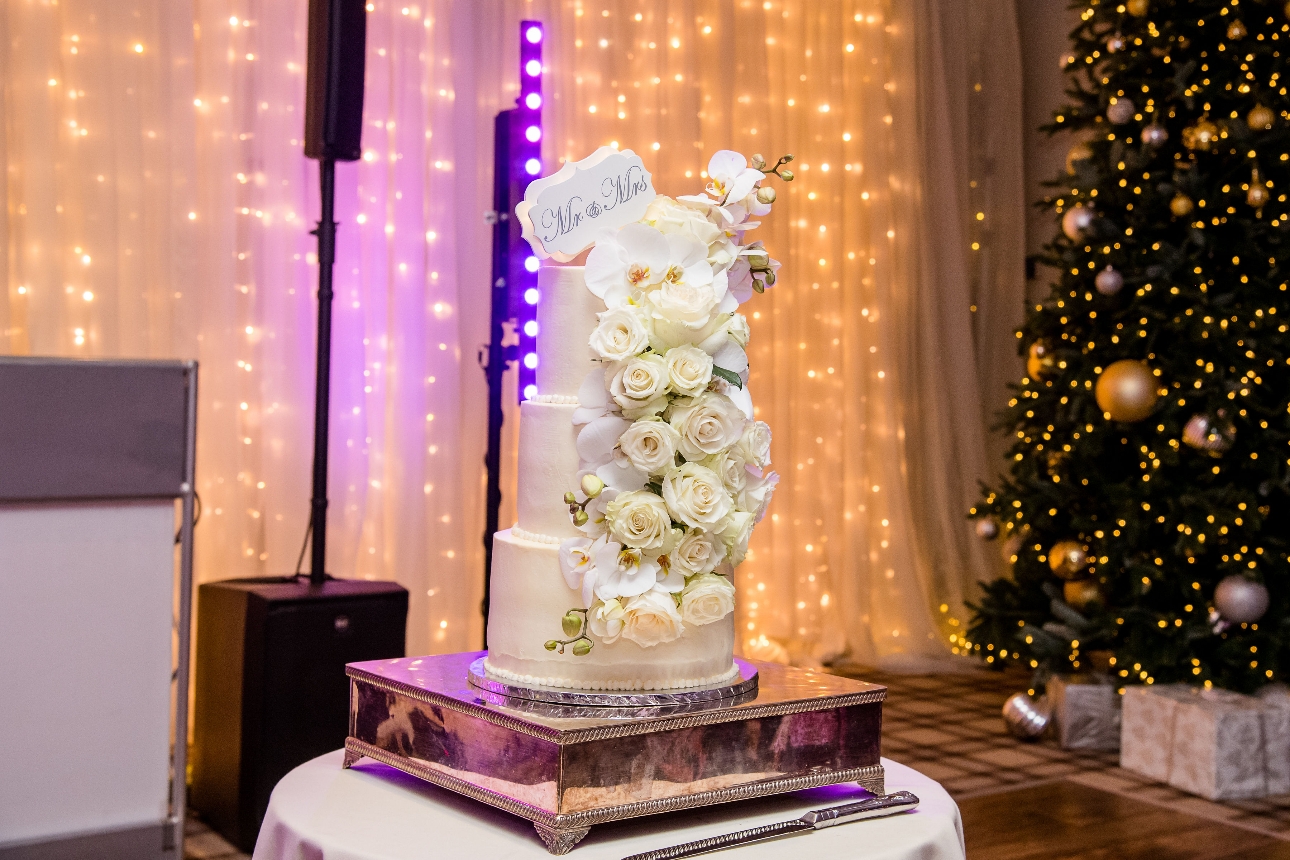 To add a Persian feel to the wedding we had the cake made by an Iranian lady," shares Dorreh. "It was a three-tier white cake with white orchid and roses, in a banana and vanilla flavour."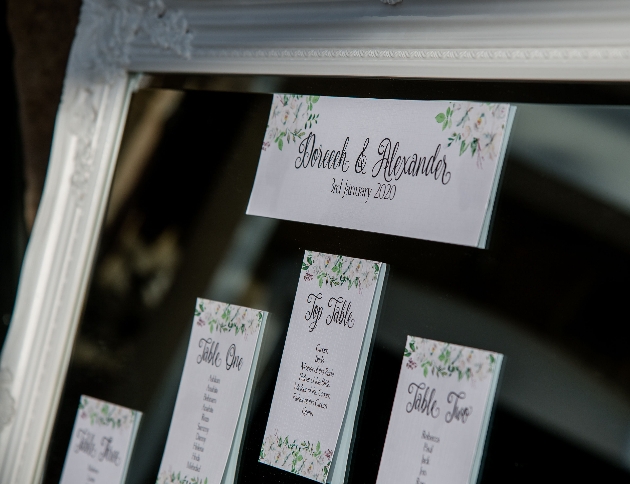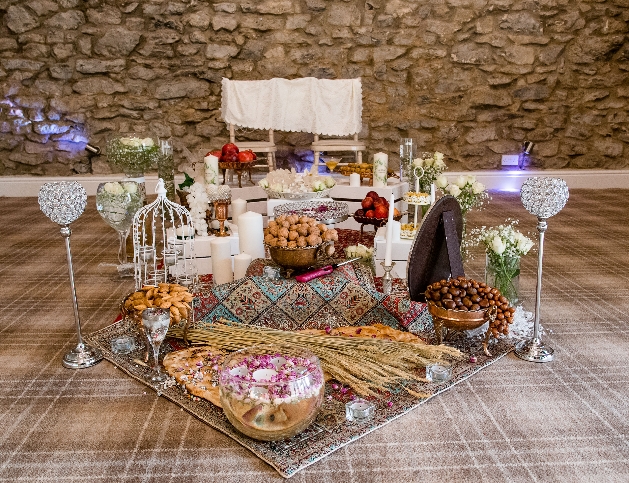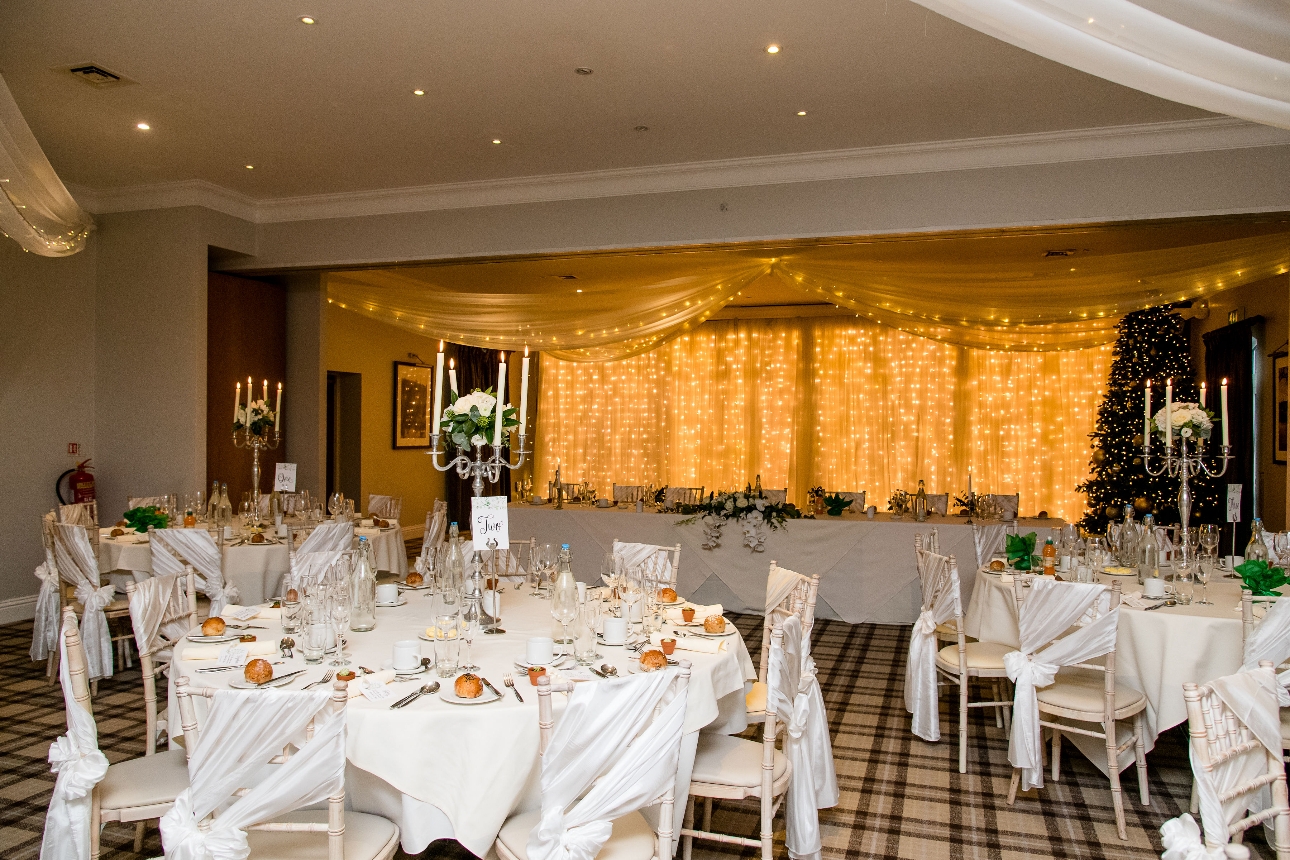 The classic colour scheme was incorporated into the tableplan and place name settings; which were white card with flowers attached to napkins with a ribbon. For guest favours, the couple gave mini succulent plants in a clay pot, "We also had some Persian favours which were sugar coated almonds on a stick and crystal sugars on a stick with a ribbon which symbolises sweetness of the day," adds Dorreh.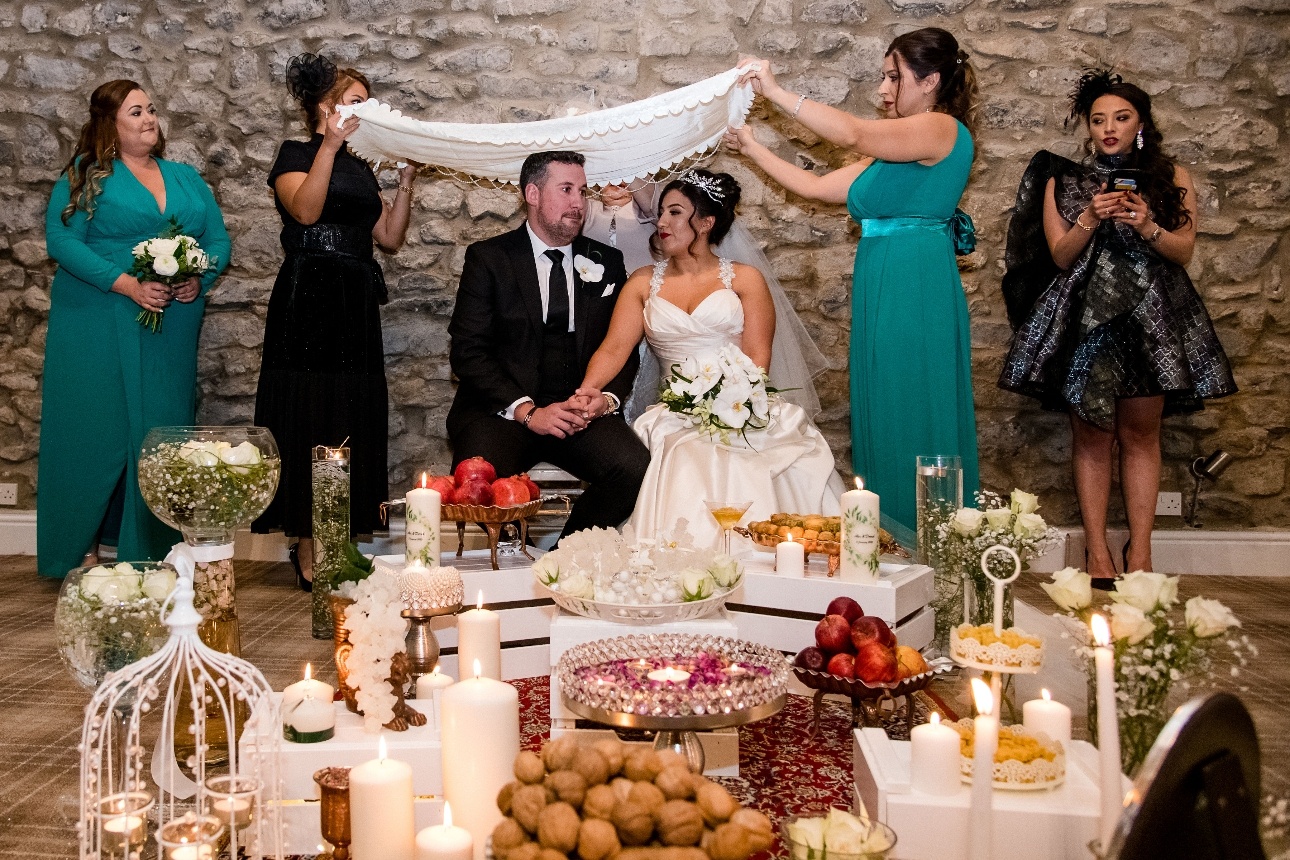 Other venue décor comprised a sweet cart, diamanté backdrops and drapes from the ceiling for a relaxed luxe feel. The chairs on the aisle had fresh greenery tied to them, and luckily the Christmas decoration at the hotel were neutral complementing the wedding theme. "We also had Persian décor which was part of the ceremony; a Persian carpet on the floor, white boxes with lights, lots of candles, flowers in tall vases, sweets, pomegranate, honey, bread, a mirror and candelabras. Each item symbolises something, for example the mirror is there for the bride and the groom to look at each other in the mirror and the candles bring light into their life, the sweets bring sweetness, the bread so you always have food on your table and so on."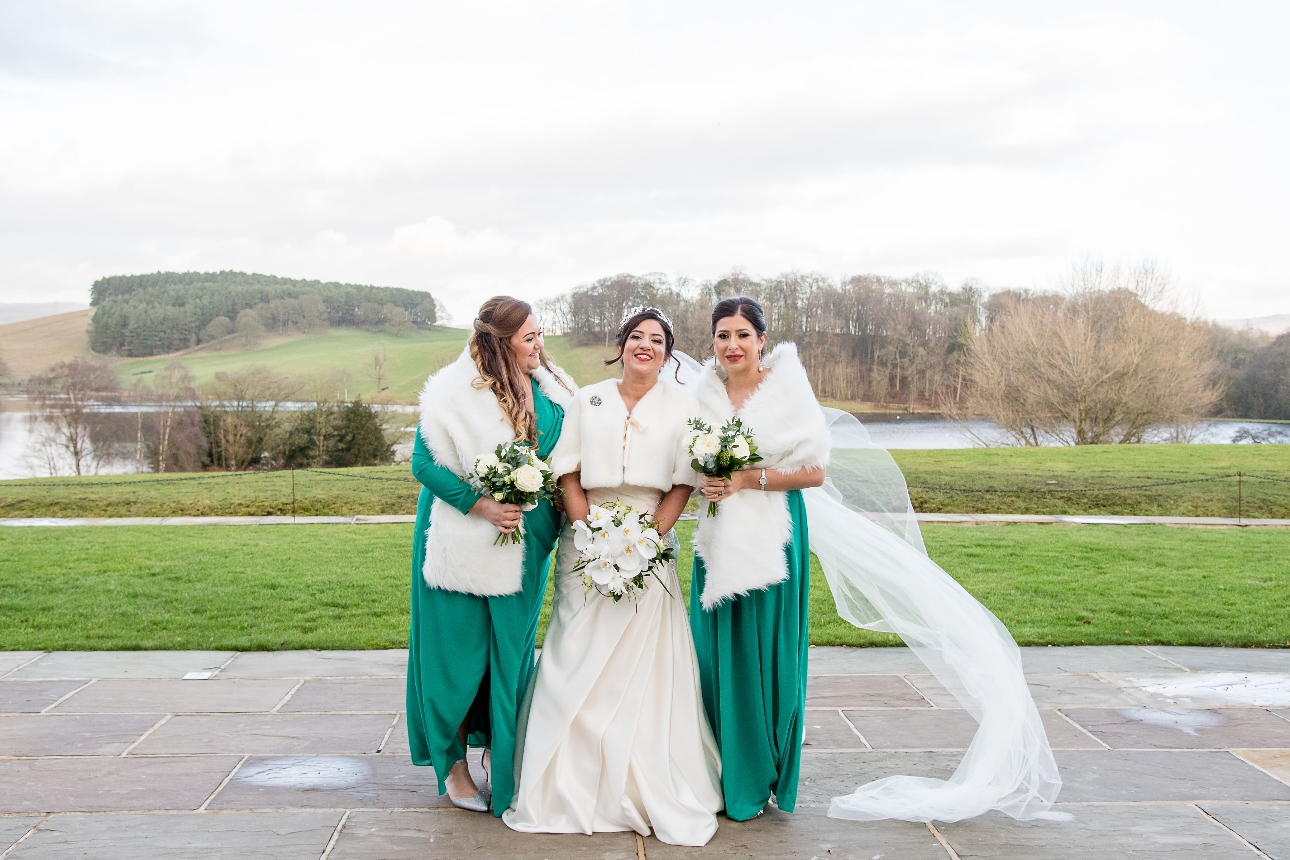 Dorreh wore a white satin dress Aludra by Sophia Tolli, which she had seen on a local bridal shop's Instagram page. "I instantly fell in love with it. I went to the shop to try it on and my mum said this is the one. It made me look quite tall (my husband is 6ft2" and I'm 5ft2") and it was elegant and stunning. I wore a Jon Richard tiara and veil from Debenhams which complemented the detail on the dress and a fur coat from Monsoon. I wore bepsoke stud diamond and emerald earrings made by a famous jeweller in Iran, Azalia Mozafarian. My shoes were also green to coordinate with the earrings and the bridesmaids' dresses."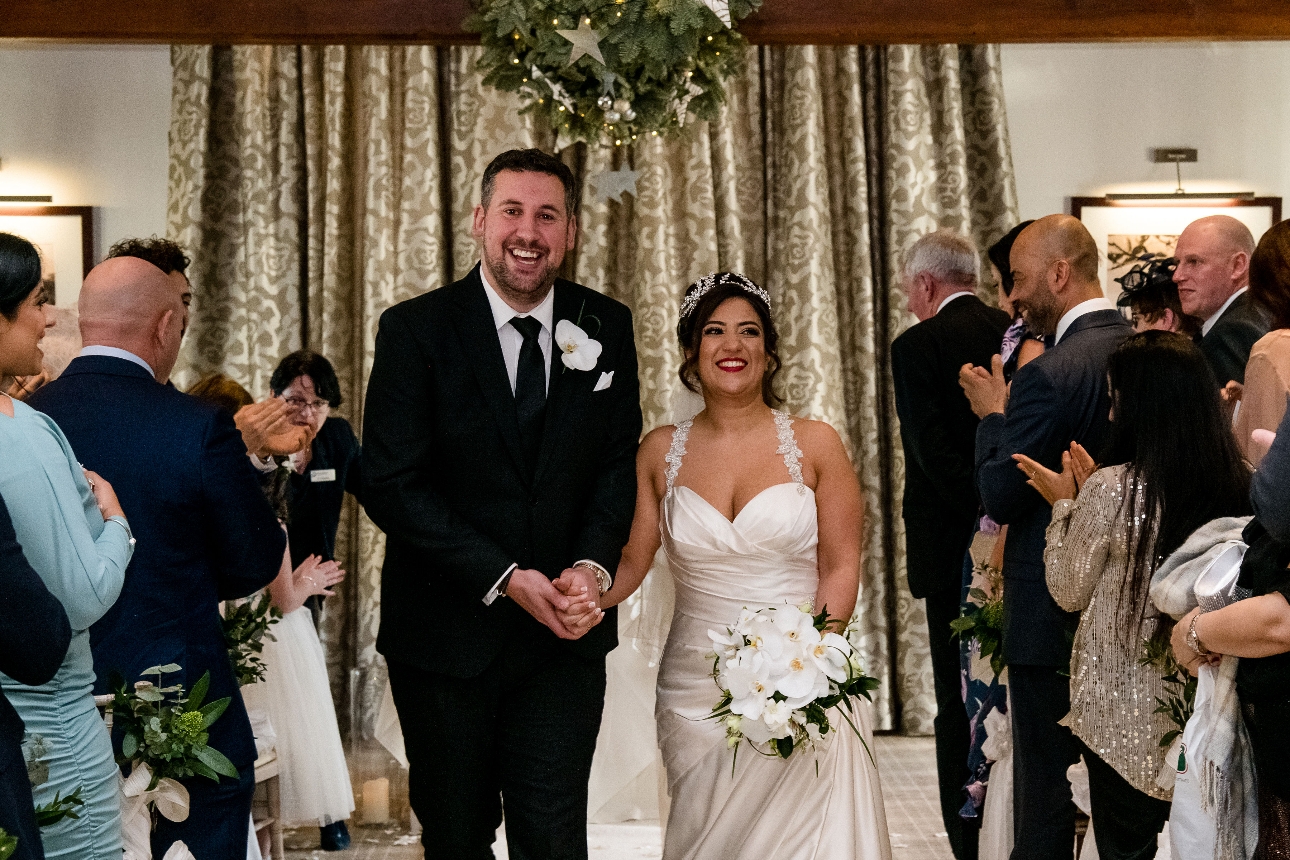 Alex and the rest of the groomsmen wore black suits by Owen Scott (a tailor to celebrities), with white shirts and black ties and shoes. The suits complemented the emerald green chiffon bridesmaids' dresses which were long and featured an open back and bow.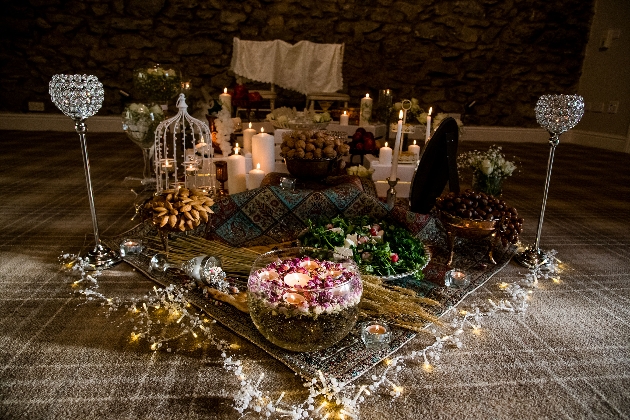 To entertain their guests, Dorreh and Alex had a DJ playing a mix of Persian and English music to reflect both of their heritages.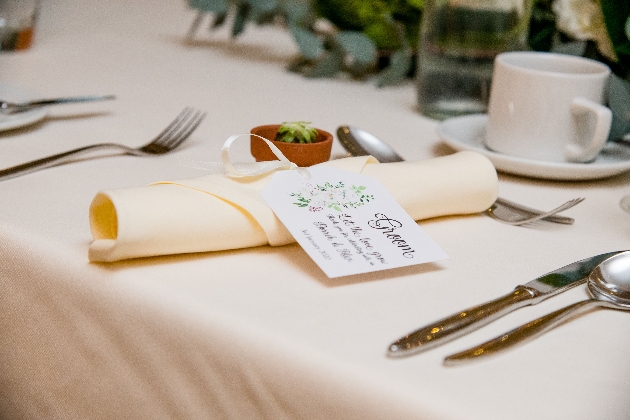 "People love Persian music!" says Dorreh.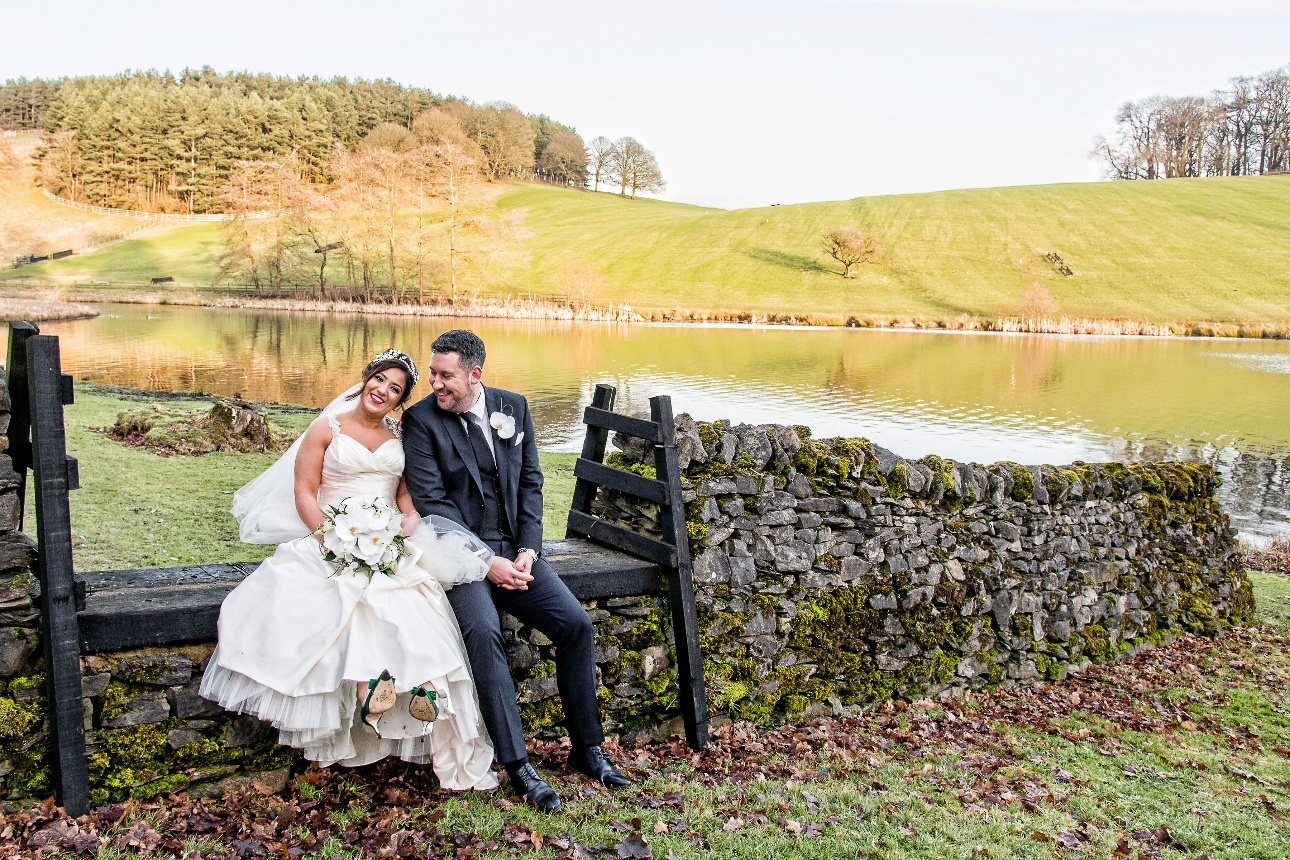 On the day, the bride recalls a whole host of emotions. "It was magical!" she says. "I cried from the minute I put on my dress, and throughout the ceremony. Alex felt excited, nervous and apprehensive as he couldn't wait to see what I looked like. Alex adds, 'What stood out for me was you!'."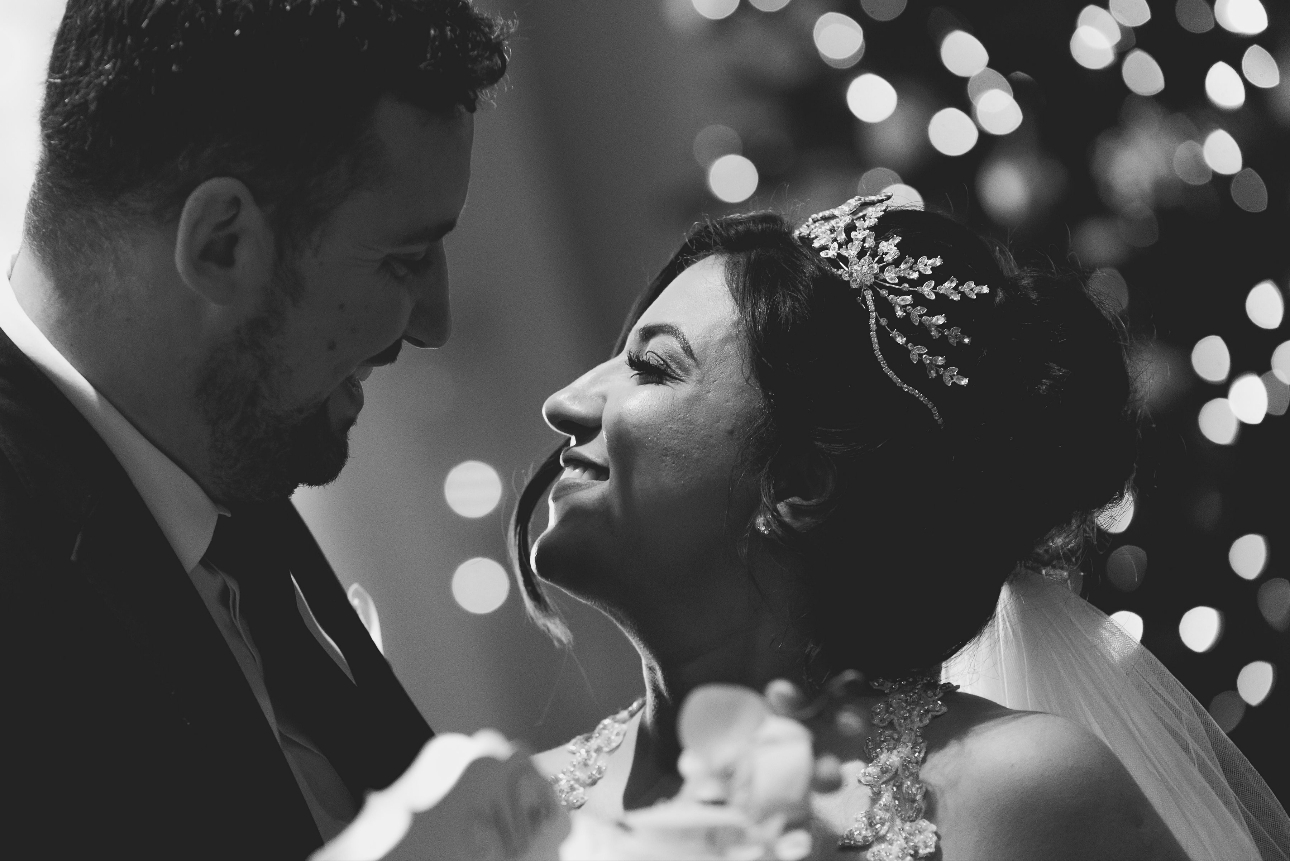 Although they thought the whole day and evening was amazing, a few standout moments include: "My sister-in-law read out an old Persian text to ask me and Alex if we accept each other as husband and wife, and also our husband and wife speeches," adds Dorreh, "It was great that my brother and friends had come from Iran, Australia and Cyprus; and the venue and Sharon who was our wedding coordinator, were both lovely.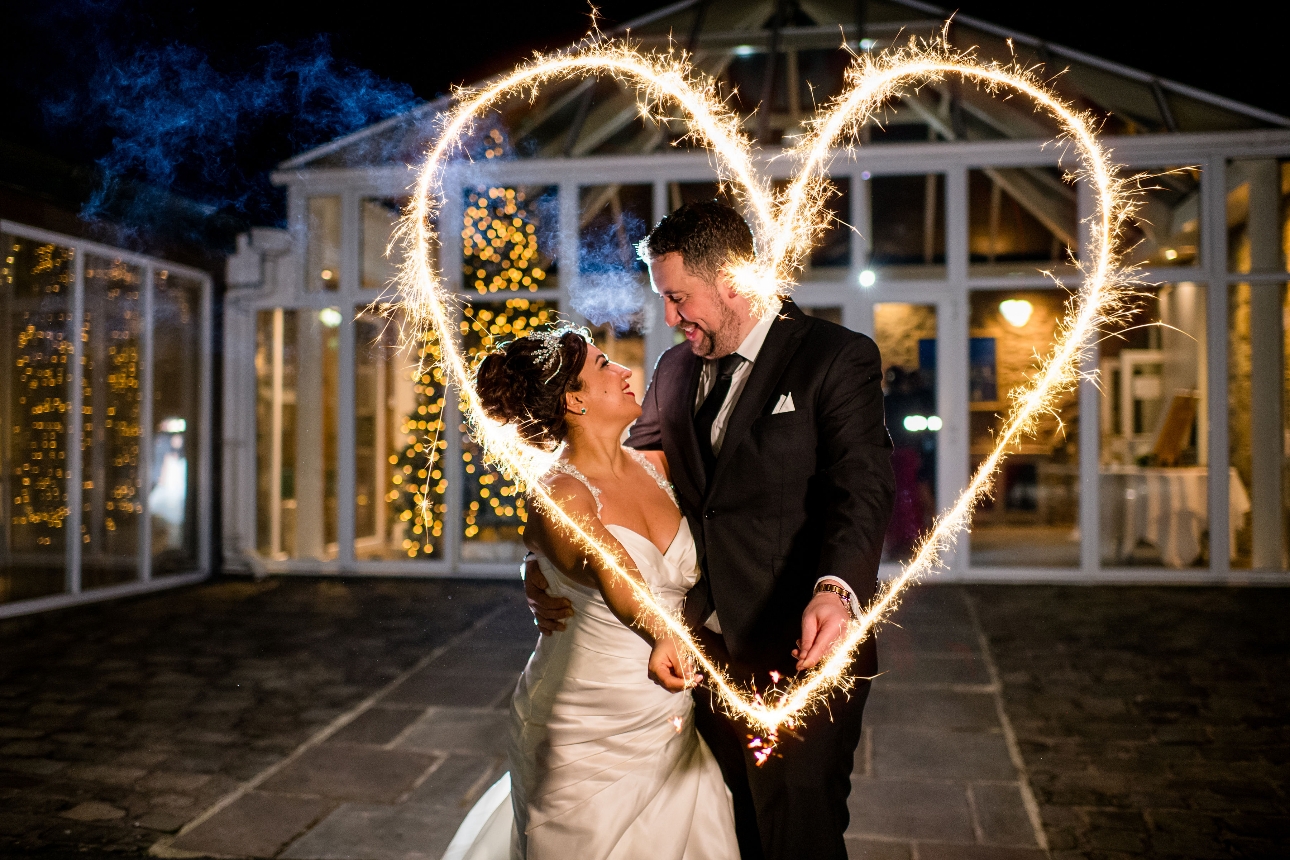 Also our photographer, Matt Nicholls, who told me to back off in the morning and try to relax and let him do his job and he did a fantastic job, he was funny and made us feel at ease. And the dream sisters, Jade and Beth, who were my make-up artist and hairstylist, they were so calm, I wanted to keep them with me all day to remind me not to stress!"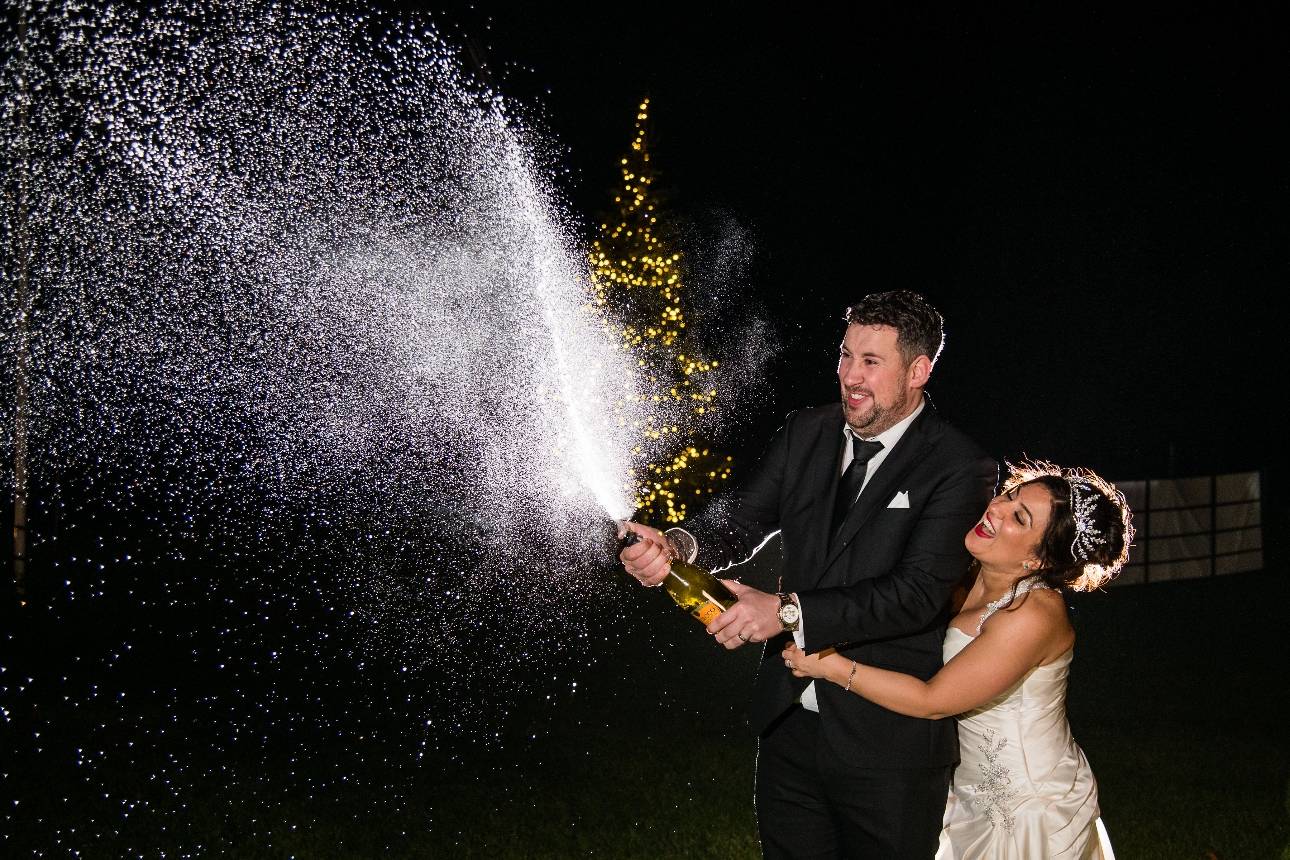 TOP TIP: "It's never too early to start the wedding planning! Take yourself away on the morning to relax. I had too many people around me and although it was lovely, it made me feel very nervous and I couldn't relax."
Dorreh and Alex's contact book