Anna and Jack met in the summer of 2011, and fell madly in love. "I was friends with Jack's sister," Anna says. "I moved into a house in Manchester but it badly needed renovation work; the solution was to stay with their family in the Orkney Islands for a few weeks while the work took place – gatecrashing a family holiday!" Anna and Jack soon connected as friends, before it grew into something more.
In November 2019, the pair went on a beach holiday in Ilfracombe, where Jack planned to pop the question. "He proposed in our wind-battered beach hut, which had a lovely view and a hot tub," Anna tells us. "It was so quiet and wild – we had the place to ourselves. We celebrated with a romantic breakfast and a walk along the coastal path. It was a magical day."

The happy couple originally planned to get married in North Wales with 130 people. Of course, the pandemic then hit and their plans went into disarray. Luckily, a friend put them in touch with Westfield Farm in Sherburn, which was starting to branch out into micro-weddings to adapt to new regulations. "It offered us an intimate, rustic and cosy venue," Anna tells us. "It helped to create the natural and relaxed atmosphere we were going for." We caught up with Anna to find out how they planned their dream wedding for 5th December, 2020, in the midst of a pandemic…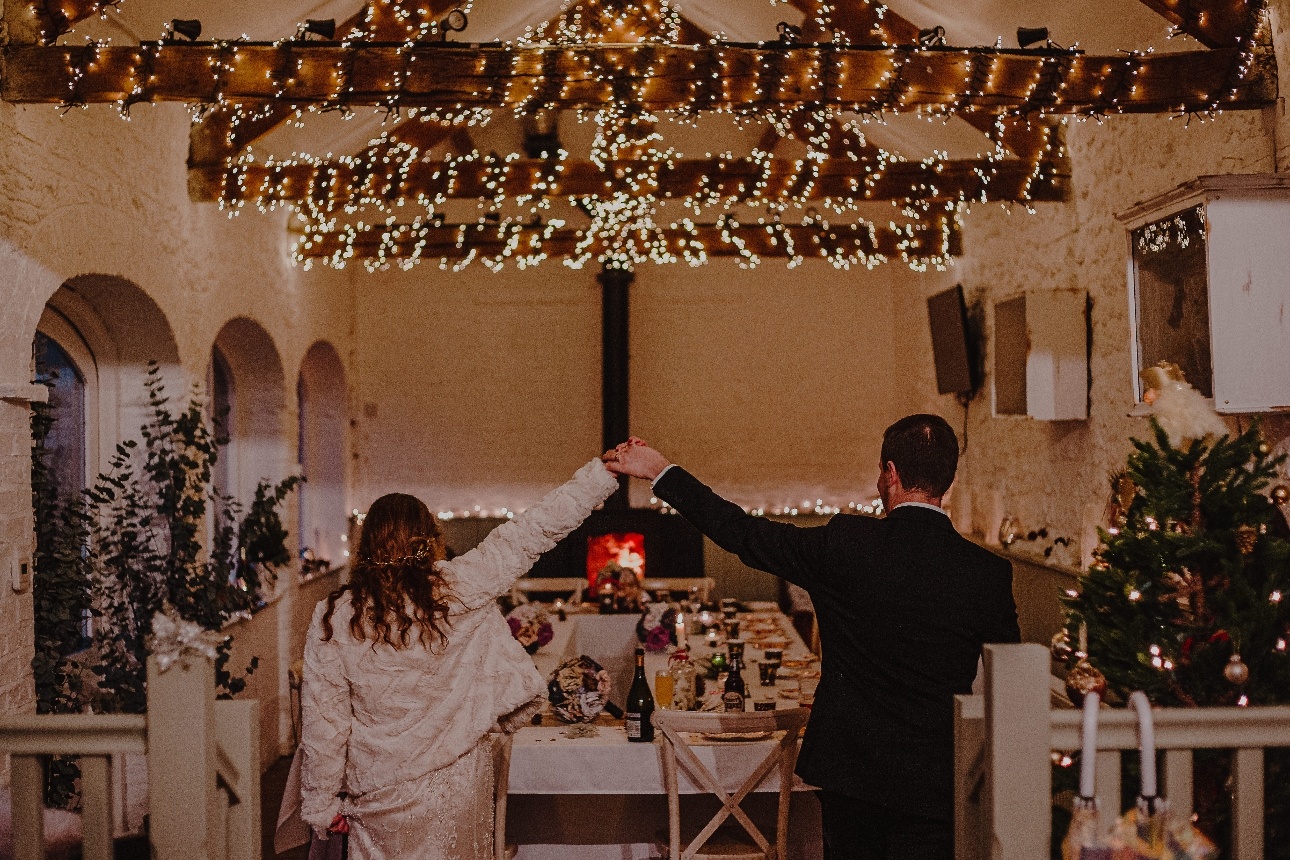 The couple had their hearts set on a winter wedding, with a woodland theme. "Think Narnia mixed with ski cabin!" Anna says. "We created the feel with real log fires, scented candles galore, evergreens, pinecones, wooden hearts and faux fur rugs." Hundreds of fairylights gave a warm glow to the setting, while lanterns were used to create a twinkling aisle.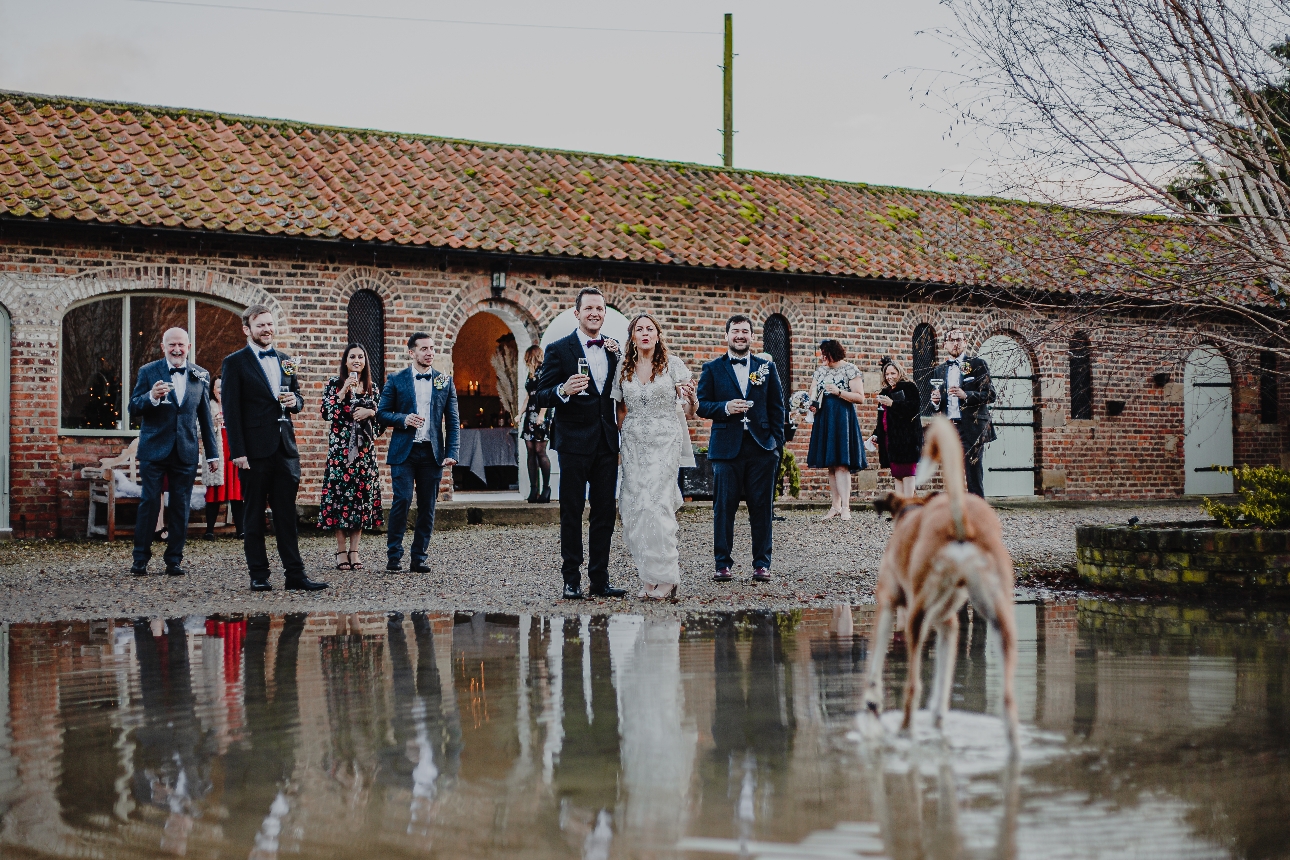 The talented bride handmade many of the decorations, including the gorgeous paper bouquets and buttonholes, which were given to every guest to reflect their personality. "Marvel comics were used for the groomsmen, and I also used maps of significant places," Anna says.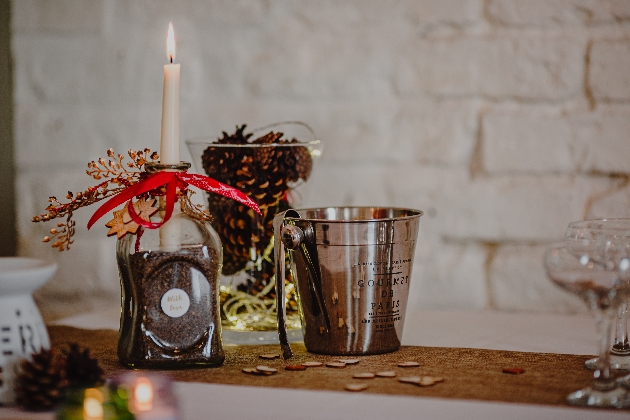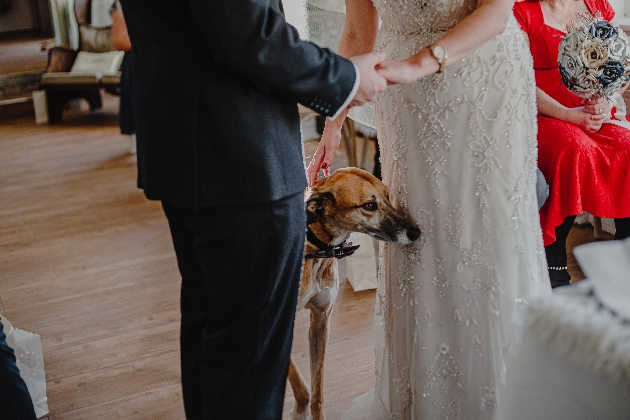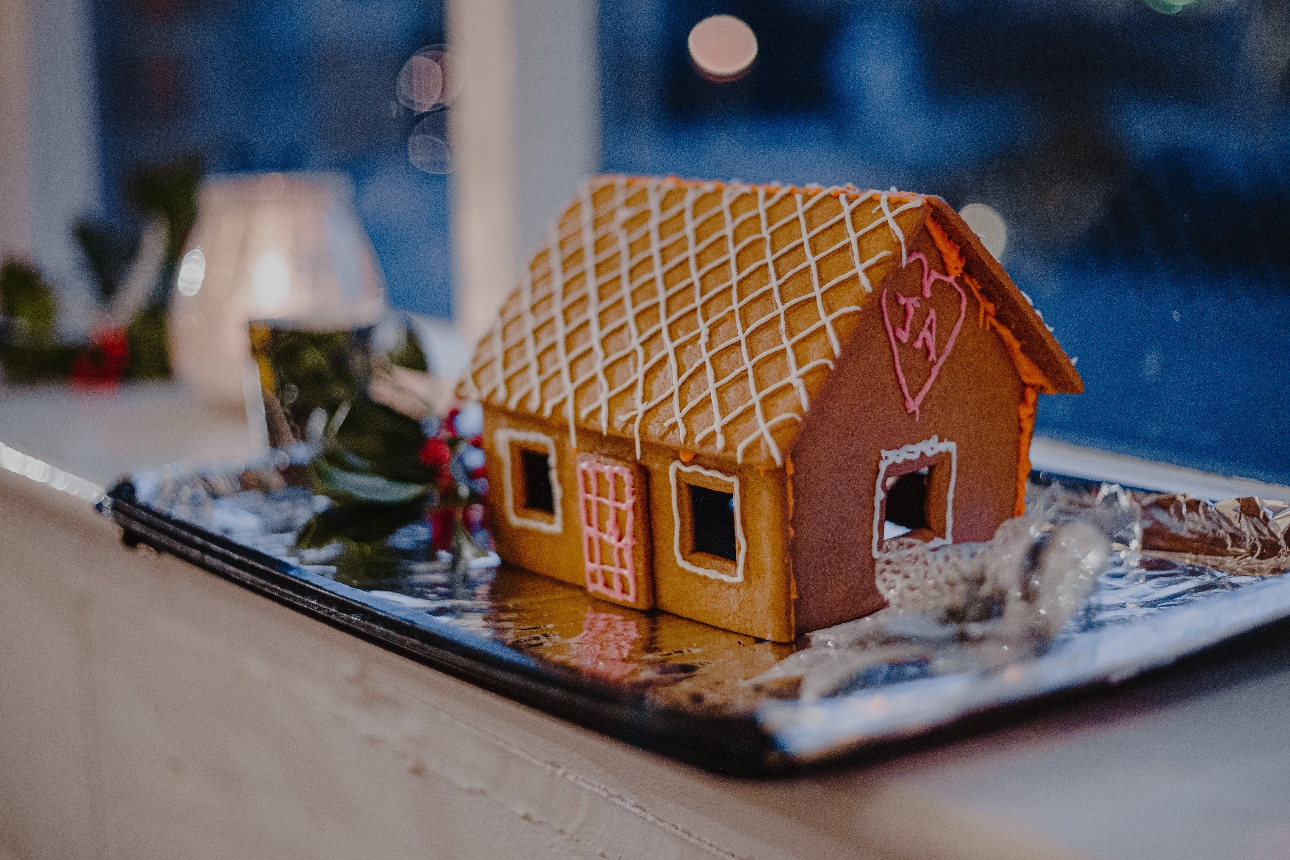 Going from a guest list of 130 to an intimate 15-person wedding meant that the couple had to quickly adapt and use local suppliers to provide everything they needed at the last minute. "We used a bakery in York called Dough for delicious finger food, fresh pastries and our cake," Anna says. "We ditched the idea of a traditional cake, instead opting for an Austrian favourite: apple strudel. We both love skiing and this is a regular afternoon treat on the slopes. Not a scrap was left and the smell of cinnamon was so festive."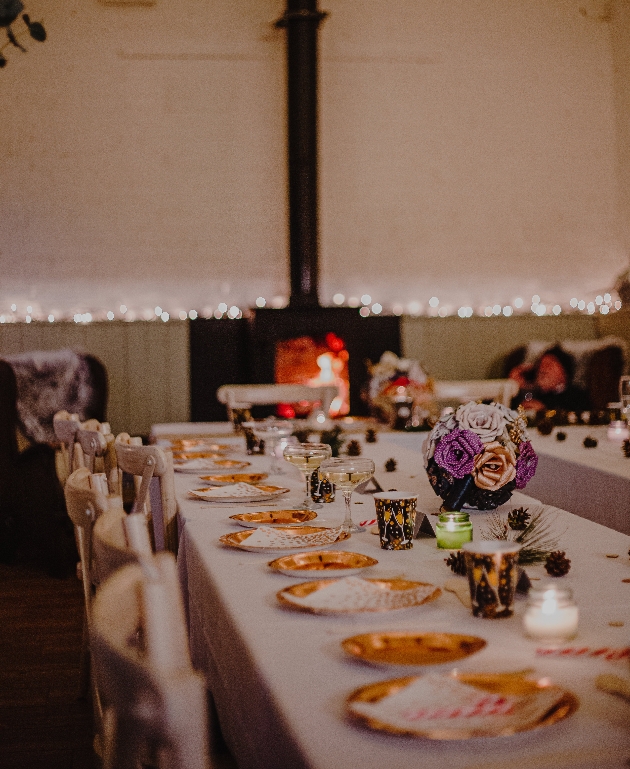 The wedding breakfast was served courtesy of The Mount Hotel in Malton, via a takeaway service. Anna says, "While it may have been unconventional, I was adamant that the food was going to be fresh, home-cooked and delicious." The newlyweds laid on a hot chocolate bar, to keep loved ones warm while enjoying the gardens.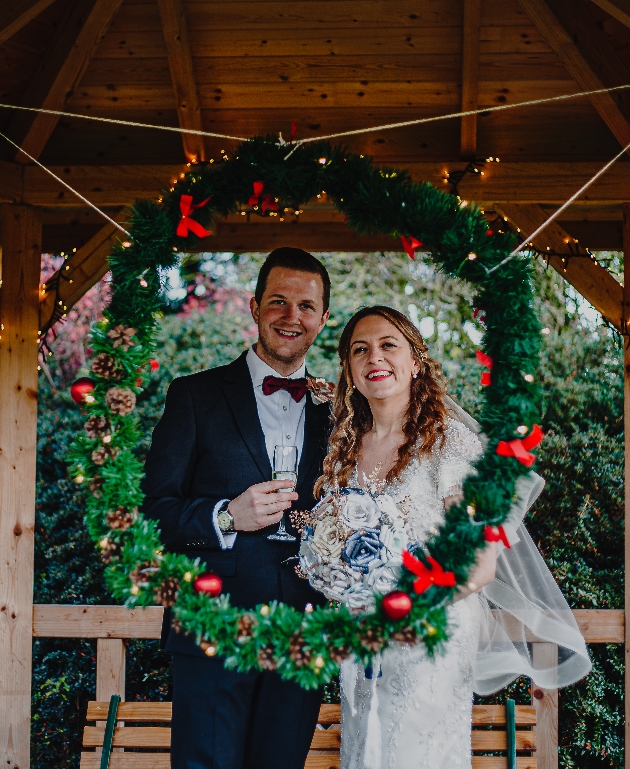 With no staff at their disposal because of restrictions on numbers, the pair's superstar guests transformed the space from the ceremony room to the evening reception room, while the newlyweds drove to Hunmanby Gap beach for some atmospheric photos with their dog, Jackson. Anna explains, "Our guests loved being involved and I'm told it was like a military operation! We were blown away." Anna and Jack returned from the beach to a sparkler reception before evening celebrations commenced.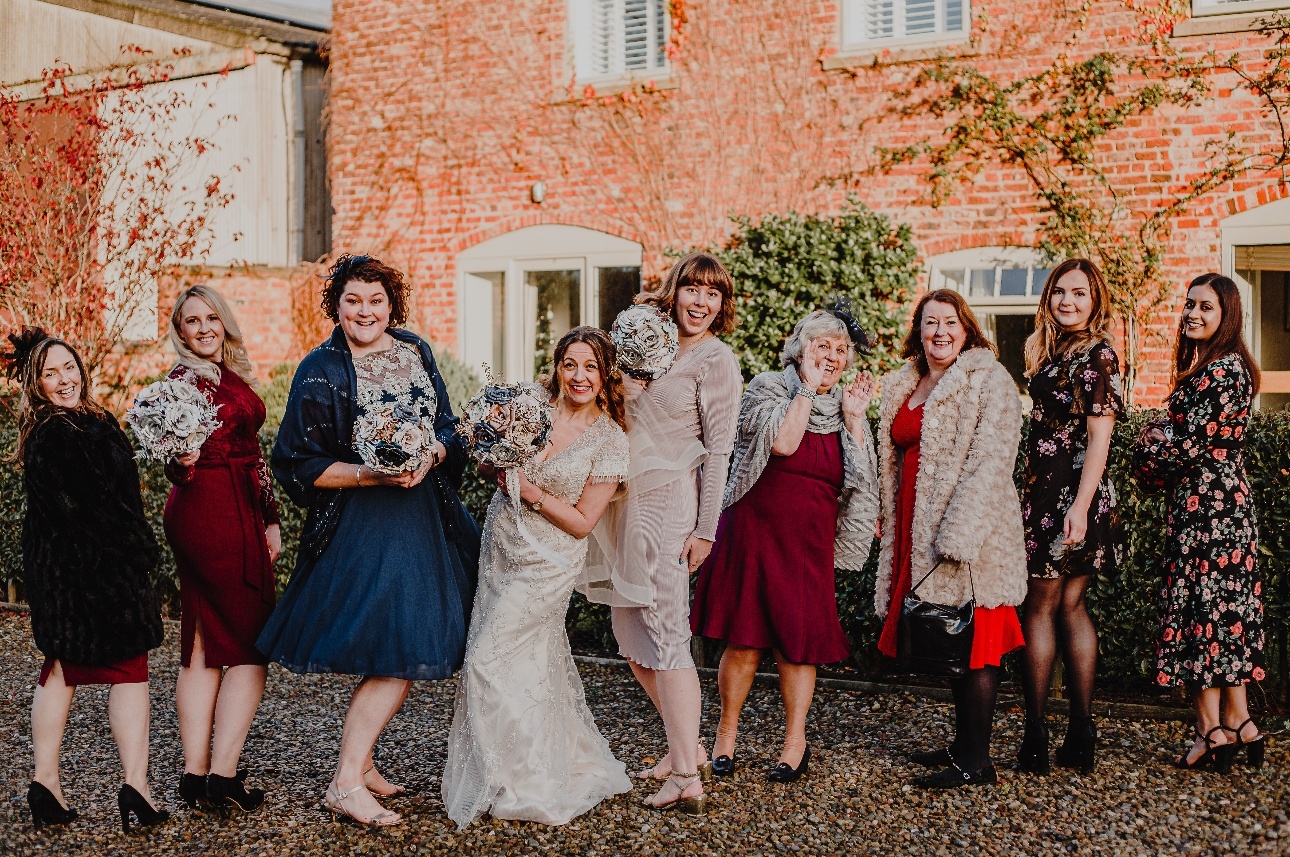 Anna had bought two dresses during the summer when she had been very unwell, but she only intended to keep one. However, after the year she'd had she decided to indulge herself and keep them both – saving the second, a ballgown, for a larger celebration next year. "I wore a Great Gatsby-style beaded dress from Wife To Be, and had it altered at Once Upon a Dress near York," Anna tells us. "Not only did they alter it to fit, but they added some flapper sleeves I had bought on Etsy to accentuate the style." Anna completed the look with a champagne veil and a gold leaf hair braid, which was woven into her curls.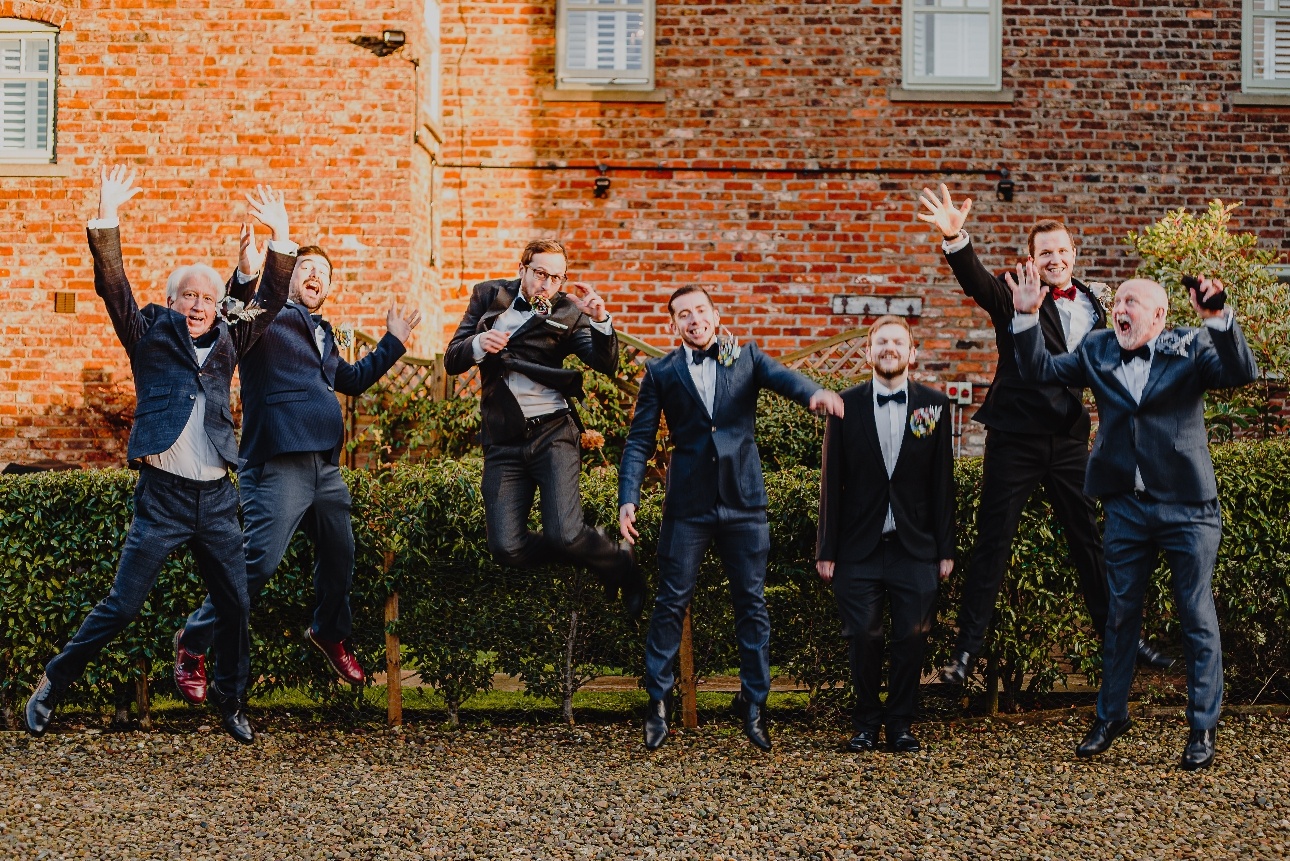 Jack bought a new black suit from M&S and a burgundy bow tie, while the groomsmen wore their own suits with navy bow ties. Only three bridesmaids were able to attend because of limits on numbers, so the burgundy gowns they originally had planned were put on hold until next year. Instead, they wore their own choice of dress in navy, burgundy and blush pink.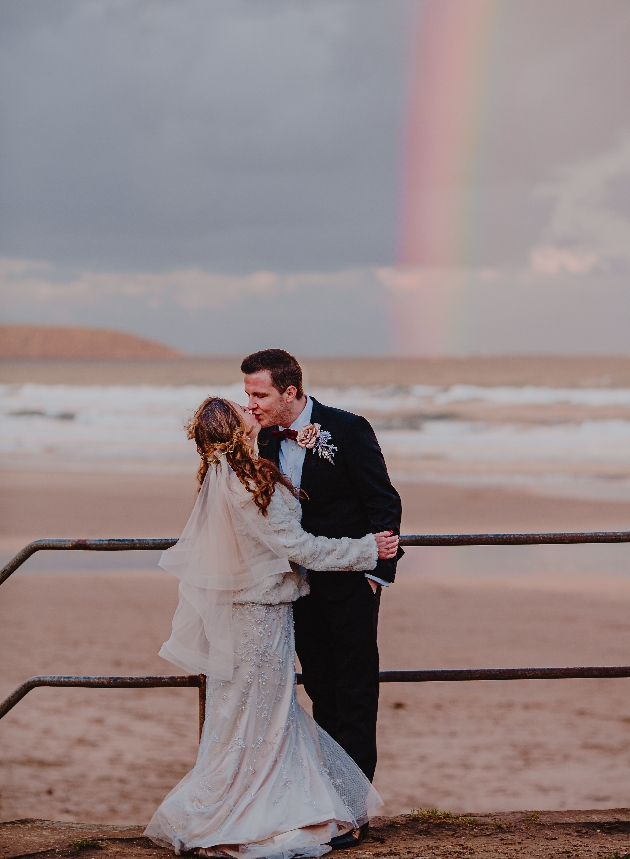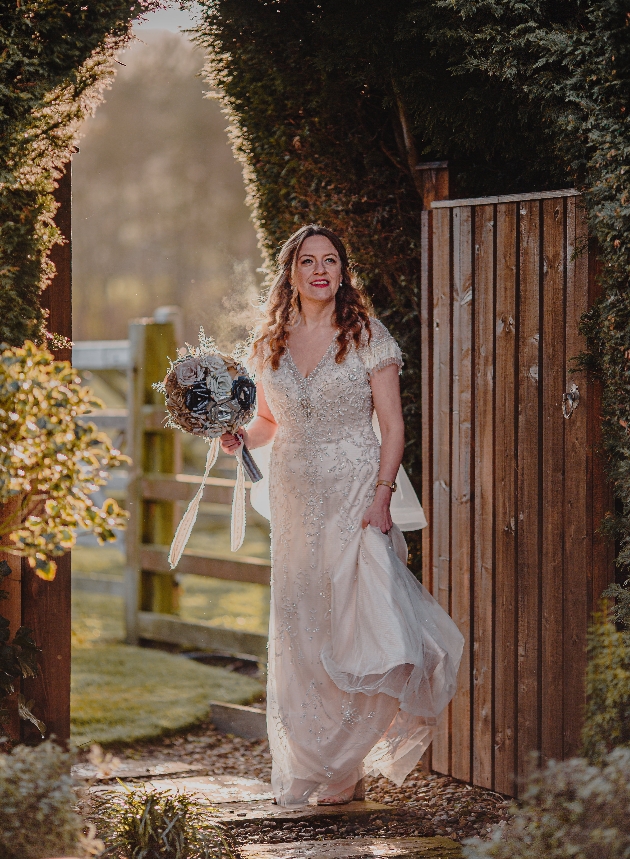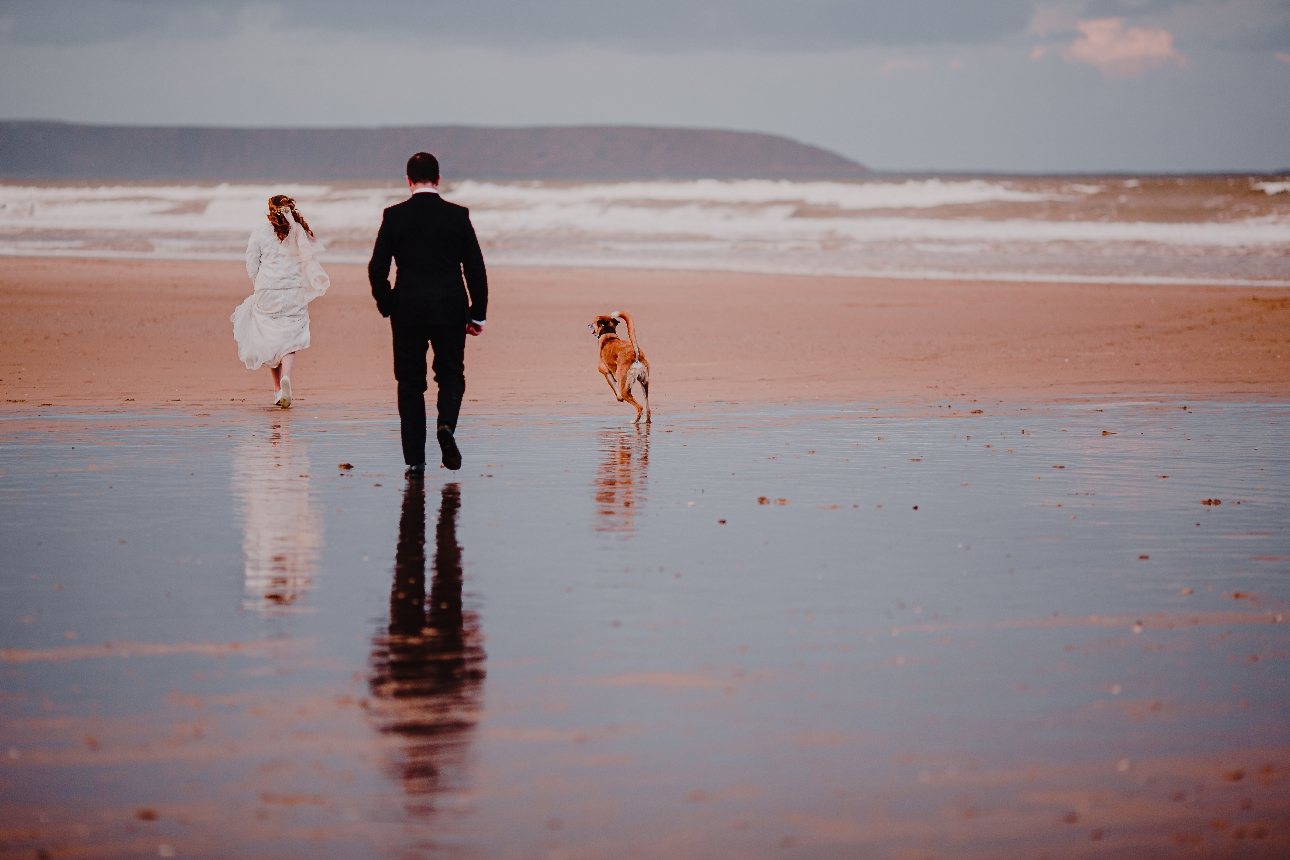 The newlyweds hosted a games evening to entertain their guests. Anna says, "My bridesmaid arranged a game of Mr & Mrs involving the parents, which was great fun – and embarrassing! I then organised a 'girls vs. boys' challenge of Play Your Cards Right and Family Fortunes, which was hilarious and very competitive. We then had games for people to play in smaller groups, including the classic Austrian game, Stump, which involved hammering nails into a block of wood – we did wonder what the neighbours thought!"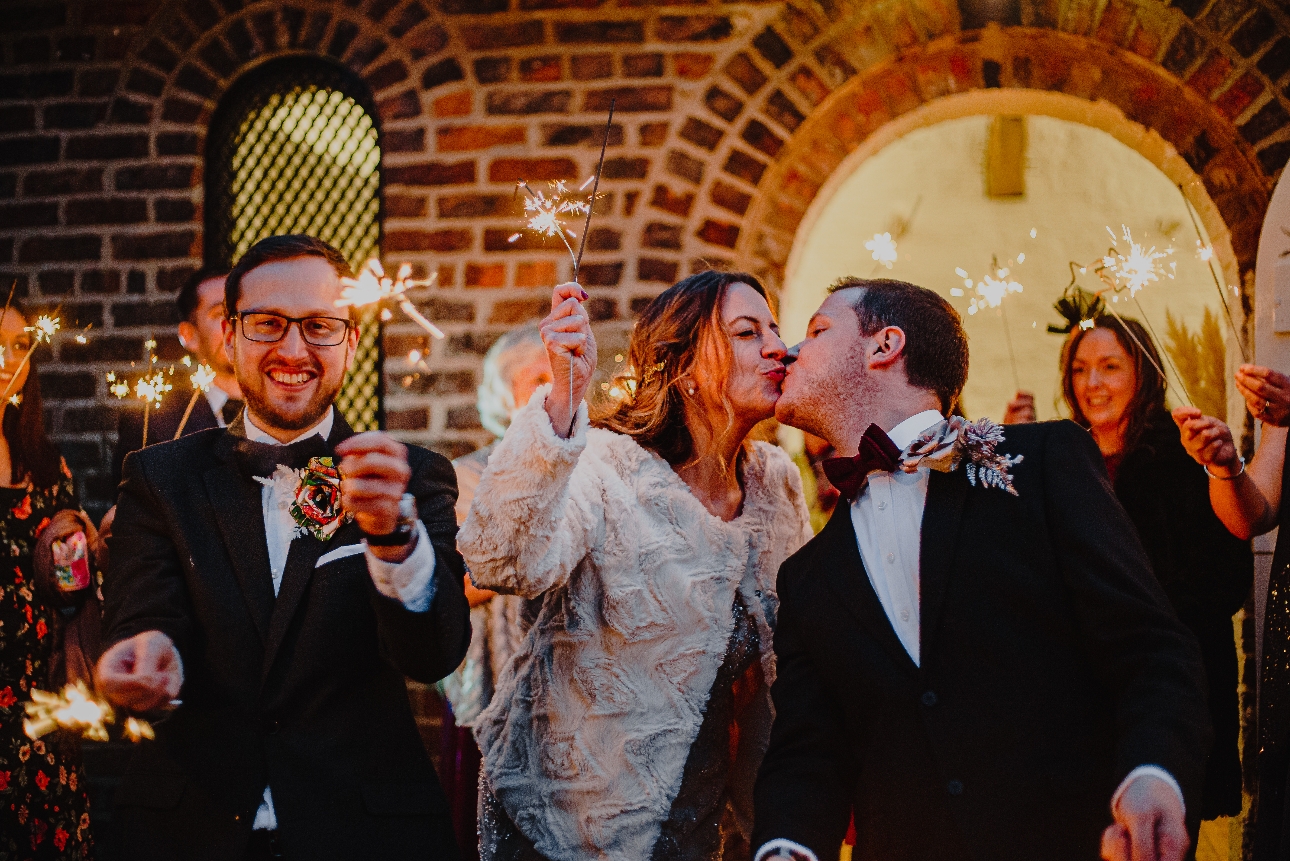 After changing just about every aspect of their wedding, Anna and Jack were just glad to be getting married. After a difficult year when Anna had been ill, the most important thing to them was becoming husband and wife. "Having to deal with new suppliers and venues made it an interesting year, with some stressful moments," Anna says. "We went into lockdown in November not knowing if we'd be out of it in time for the wedding. We were excited to have something different for our day, even though it was driven by COVID, and we got to spend time with our family and friends. We smiled all day long!"
Anna and Jack's contact book