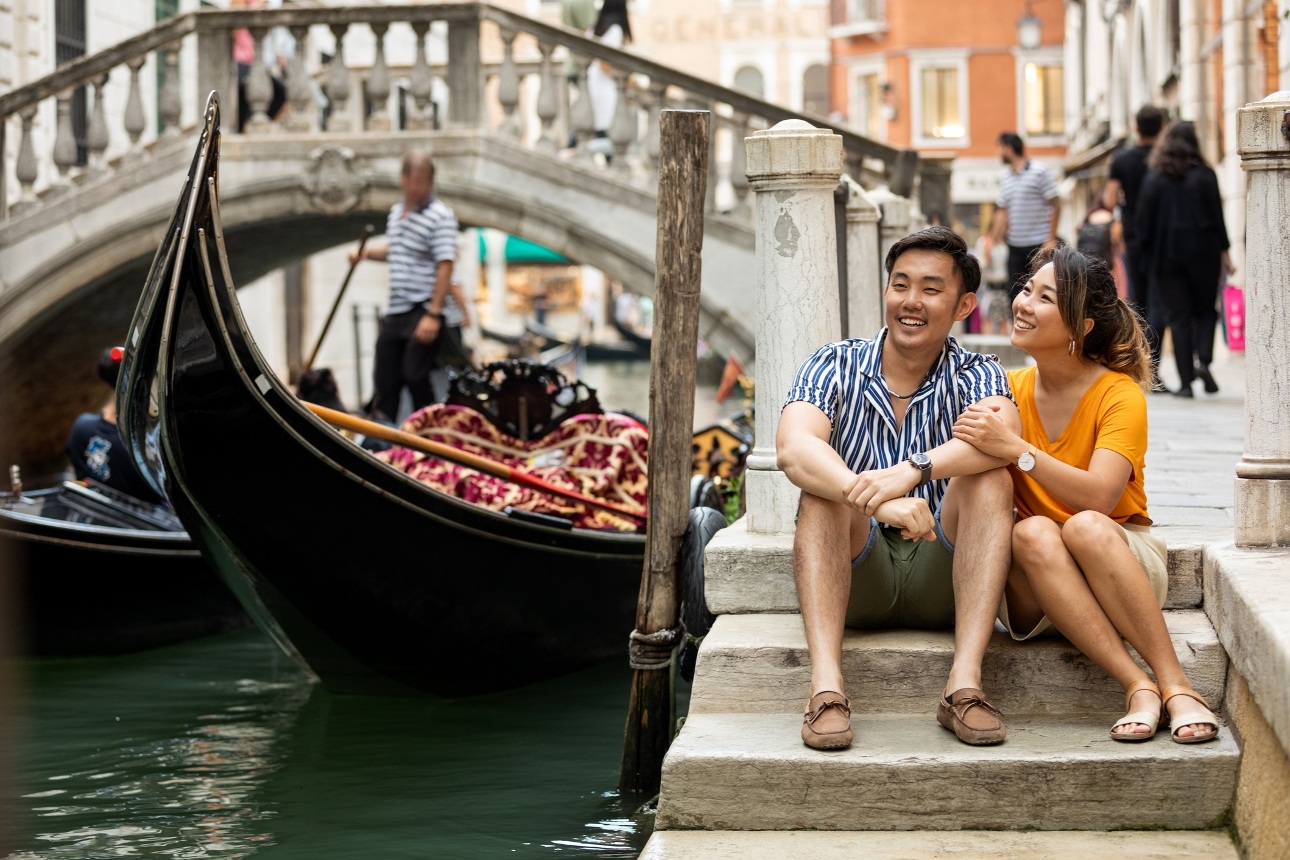 Whether it's for a pre-wedding getaway or a post-nuptial mini-moon, we're truly blessed living in the United Kingdom and being a part of Euorpe. From skiiing in Austria to the beaches of Greece, the romantic history of Italy to the amazing Northern Light in Iceland, there's so much choice when it comes to booking a European getaway.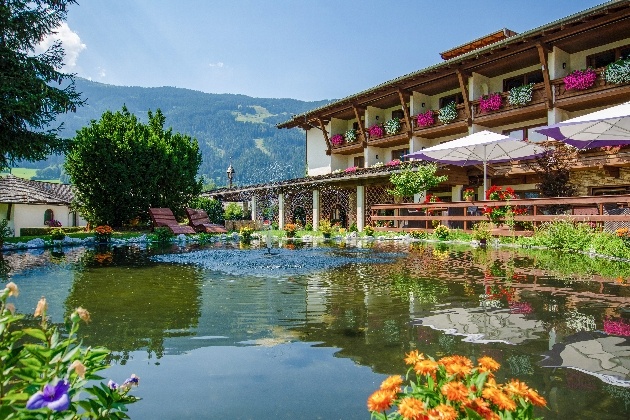 AUSTRIA
Austrian holiday resort, Ramada Residences by Wyndham Saalfelden boasts 500km of snow-covered ski slopes and is ideally located between the Saalfelden and Zell am See resorts. The hotel is the perfect base to explore the area and skiers and snowboarders, no matter their age or level, will have plenty to do after a day out on the slopes. From trying Austrian cuisine and ice skating to tobogganing, sleigh riding, receiving a massage from the on-site masseur, or simply relaxing in the resort-based residence, there is something for everyone.
To find out more, visit www.ramadaresidencessaalfelden.com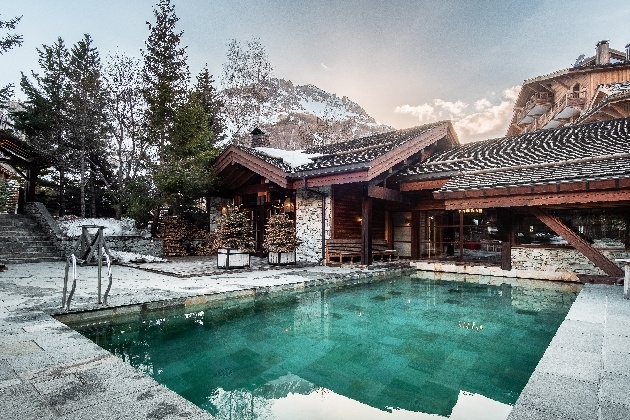 FRANCE
Val d'Isère, known for its high altitude and impressive snowfall, has added two new chalets to its already extensive collection, each sleeping 10 people. The Chalet Cala Slopeside in the heart of Val d'Isère is spread across two floors, in a ski-in and out location. Boasting a hot tub, sauna and prime location, guests can look forward to waking up to sweeping views of the Bellevarde mountain each morning. The second new chalet, Chalet Loup in Le Fornet, has been beautifully restored and is nestled away from the hustle and bustle of the village with original features such as a wooden terrace and thick walls for a cosy stay. Split across three floors, the chalet is ideal for people seeking seclusion as well as those who want to take advantage of its proximity to the Grand Vallon and ski area.
Discover more at www.valdisere.com/en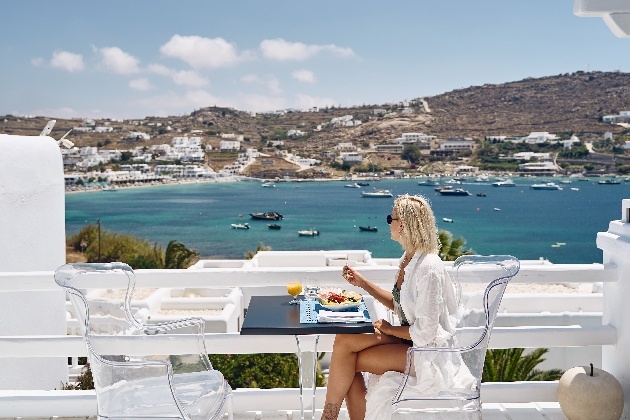 GREECE
As summer crowds dissipate after a busy holiday season, there has never been a better time to book an island getaway. With locations in two of Greece's most sought-after islands, Mykonos and Santorini, Kivotos Hotel & Villas offers guests the chance to take advantage of the ongoing warm weather in a luxurious setting favoured by royalty and celebrities. Kivotos Santorini, built atop the cliffside in Imerovigli, stands out against the island's whitewashed and blue-coloured houses thanks to its jet-black and smoke-grey colouring. The interior of the property is just as striking, leaning on the fundamentals of minimalist design and providing a new take on the architecture of the region. Kivotos' flagship hotel in Mykonos shares the same commitment to luxury. Incorporating contemporary art and antiques into the design of the 41 suites and villas, the property offers panoramic views of the surrounding landscape.
Visit www.kivotoshotels.com for more information.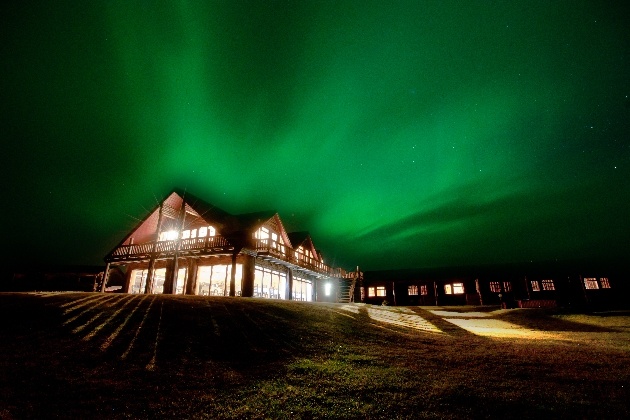 ICELAND
Off the Map Travel has launched a new glacial lagoon on the southern coast of Iceland, giving couples a front-row seat to see the stars and famous Northern Lights. Floating in the summer months, the two isolated rooms will freeze into the ice at a secluded location on the lagoon during winter, accessed by an all-terrain vehicle. Isolated from other tourists in an uninhabited corner of Iceland, the new accommodation is the perfect way to reconnect with nature and see the stunning snow-covered wilderness. The rooms measure at nine metres squared and include a generous double bed, bathroom, panoramic windows, central heating, Wi-Fi and hot drinks. The Glacier Lagoon Adventure trip by Off the Map Travel is now available to book from mid-January to the end of March.
Check out www.offthemap.travel/glacier-lagoon-adventure for more information.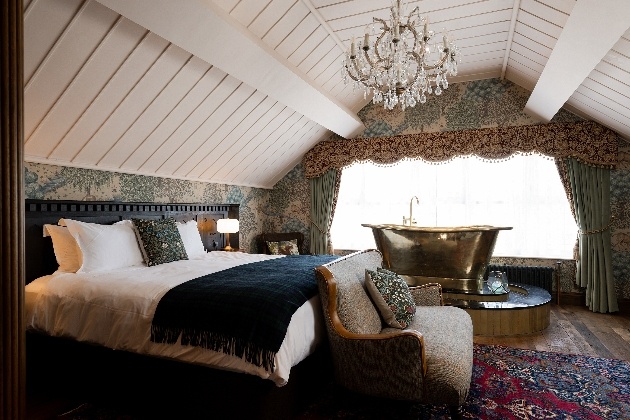 IRELAND
Crawfordsburn Country Park is situated on a beautiful stretch of Northern Ireland coastline and is part of the Columban Way heritage trail. After a tiring day hiking, The Old Inn, nestled in Crawfordsburn village, is the perfect place to rest and relax. Stay overnight and enjoy a delicious meal in the restaurant, a tantalising cocktail in the bar and a warm dip in the new Treetop Spa's hot tub. The Old Inn is a sister property of Galgorm, which dates back to 1614. It's labelled as one of the region's most historic hotels, with 32 bedrooms that ooze Jacobean character and charm. Recently refurbished, its suites offer a new level of style and comfort, and some even have an outdoor hot tub on the balcony and a copper bath next to the bed.
Head over to www.theoldinn.com for more information.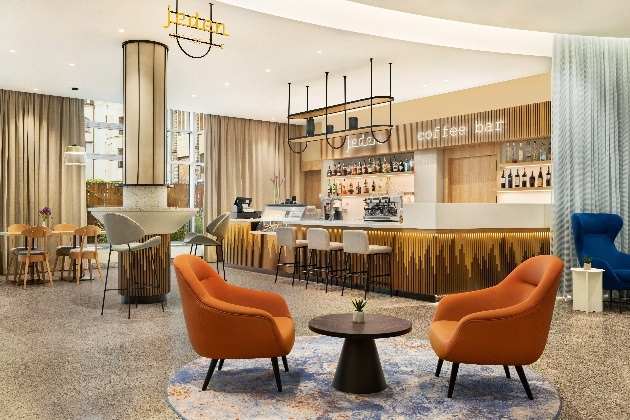 POLAND
Settle into the heart of the vibrant Old Town in Poland and visit the Wyndham Wroclaw Old Town, an upscale hotel offering a modern retreat for travellers. Boasting 205 stylish guest rooms, an expansive atrium and a top-floor wellness area, with a state-of-the-art fitness room, sauna and steam bath. Situated on the Oder River, the hotel is located near key attractions such as Market Square and St. Elizabeth's Church and is known for its Eastern European charm and rich cultural scene.
Find out more at www.wyndhamhotels.com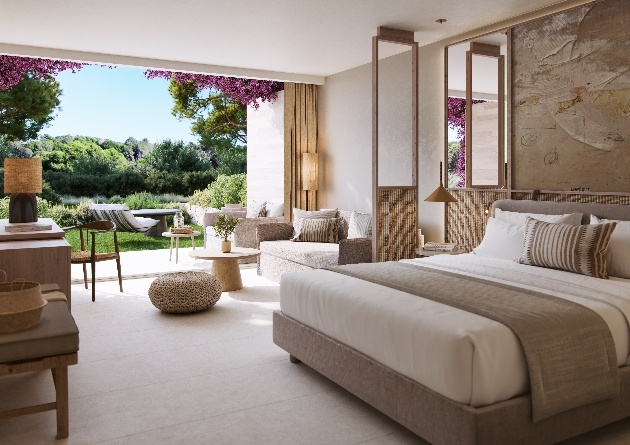 SPAIN
Ikos Resorts has announced the seventh addition to its award-winning all-inclusive portfolio with the opening of Ikos Porto Petro on the Spanish island of Mallorca. The five-star resort offers a luxury all-inclusive experience and has 319 elegantly-designed rooms and suites with terraces, private pools, and incredible views of the Mediterranean Sea. Guests will be spoilt for choice with five indoor and outdoor heated pools, including separate areas for children, as well as secluded coves to explore and a stunning natural backdrop.
Visit www.ikosresorts.com/resorts/ikos-porto-petro for more info.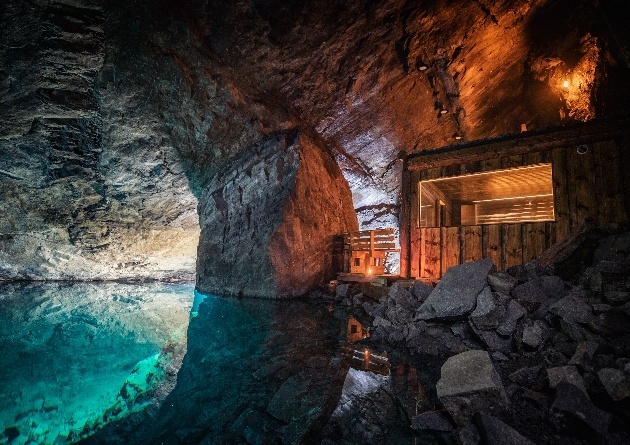 SWEDEN
As part of a guided tour, couples can now venture down into a disused mine to experience a sauna in the heart of Dalarna, Sweden. The Adventure Mine in Borlänge has long been renowned for its guided tours, where visitors can go deep underground to the vast rock chambers and see the turquoise Aurora Lakes, whose waters resemble the colours of the spectacular Northern Lights. Couples can bathe in the mine's crystal clear water and experience The Lady of the Mine Sauna Ritual which was designed as a tribute to the being who, according to legend, is keeping watch over the mine.
For more information, visit www.visitdalarna.se