Francesca Hayden at ROL Cruise highlights her top seven honeymoon cruises for newlyweds seeking a fuss-free way to travel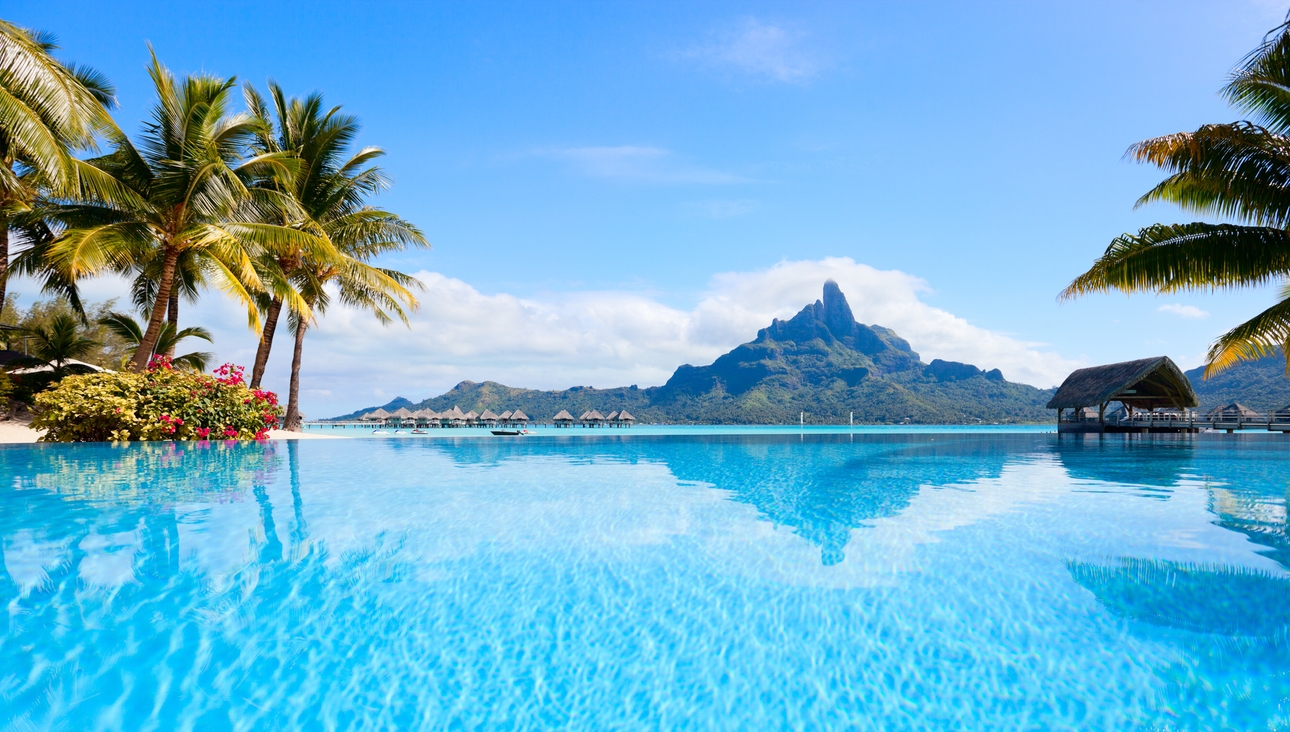 Your first few days as newlyweds are some of the most magical of your life, so why not begin your life as a married couple on a blissful honeymoon cruise? From breathtaking destinations and unsurpassed service, to exquisite accommodations and tranquil spa treatments; a cruise provides the perfect balance of relaxation and romance.

1. The stunning South Pacific
It's hard to know whether Oceania Cruises' luxurious Regatta or the picture-perfect islands of the South Pacific are the highlight of this cruise, but you and your new spouse will have a glorious 21 nights to decide. The South Pacific is the quintessential honeymoon destination and, as you step ashore, you'll soon see why. Vast mountains, white sandy beaches, turquoise oceans and glittering coral reefs will make you feel as if you are in paradise. Back on board, suites boasting resplendent décor give way to spacious balconies; the 'finest cuisine at sea', created by world renowned Master Chef Jacques Pépin is readily available; a 24-hour butler service will cater for your every whim and you can enjoy an unrivalled array of spa treatments. What else could you possibly need for the honeymoon of a lifetime?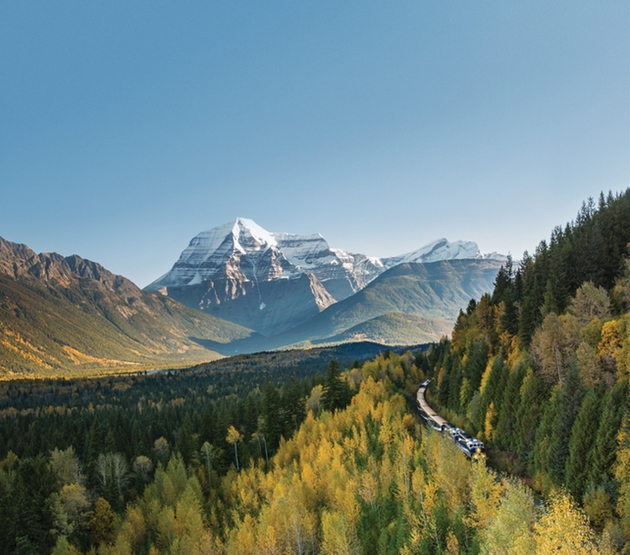 2. Breathtaking Canada
Not all newlyweds seek sun, sea and sand on their honeymoon; for some the more active the holiday, the better. Within the unique world of rail travel, Rocky Mountaineer is the key to unlocking the hidden world of the Canadian Rockies. The 'Journey Through the Clouds' route will take you and your partner from Jasper to Vancouver in world-renowned GoldLeaf Service, which boasts panoramic views from the bi-level glass-dome coach. Your journey will also include award-winning service, five-star cuisine and stays at some of the world's most luxurious hotels. This incredible rail journey is paired with a cruise on board Cunard's iconic Queen Elizabeth, so that you can follow your nuptials with traditional luxury and enjoy endless entertainment, opulent accommodation and an array of delectable dining choices.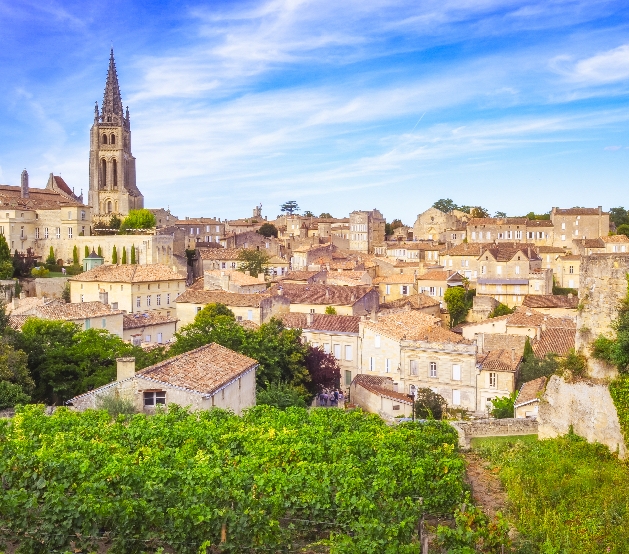 3. Beautiful Bordeaux
Extraordinary landscapes, stunning wineries and a wealth of charming towns await as you cruise in five-star luxury with Scenic to some of France's most romantic destinations. Savour delicious wines during a tasting at the estate of Château de La Rivière; enjoy a live classical music performance at Médoc's Château d'Agassac; 'shop with a chef' in Bordeaux for local fare and unwind with your loved one on the sun deck as you cruise the Gironde River. Looking after you throughout your honeymoon is the all-inclusive five-star Scenic and its dedicated team, boasting some of the largest suites on Europe's waterways, a private butler service, diverse and delicious food experiences, exquisitely appointed wellness areas and exemplary levels of luxury. You and your spouse will be forgiven for thinking that you are honeymooning in the plush comfort of one of the world's most elegant hotels.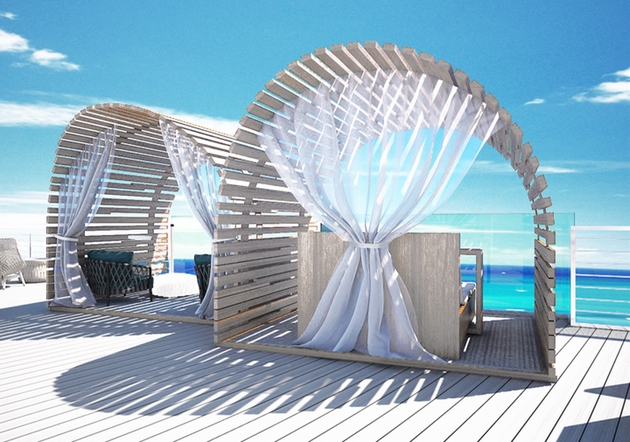 4. Wildlife watching in the Galápagos Islands
Your honeymoon is the perfect opportunity to embark on a once-in-a-lifetime journey, so why not do it with Celebrity Cruises? Its brand new ship, Celebrity Flora, was designed with state-of-the-art technology and is one of the most eco-friendly ships sailing today. The location of the remote Galápagos Islands offers wildlife and landscapes found nowhere else on Earth. Explore the islands and witness unique marine iguanas, Galápagos tortoises, sea turtles and the iconic blue-footed Boobies as well as beautiful, diverse terrain and plants that inspired Charles Darwin with his theory of evolution. Returning to the ship after a day spent ashore, you can enjoy all-suite accommodation, including the cutting-edge Sky Suites with infinite verandas, as well as the first ever glamping experience at sea; an open-air star gazing platform – ideal for any starry-eyed couple.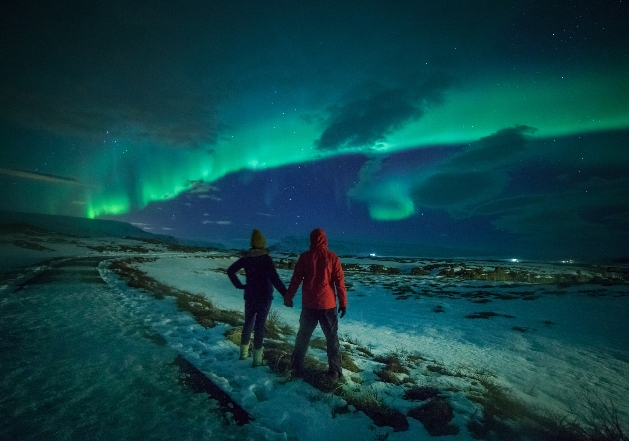 5. Witness the Northern Lights
This inspiring expedition will turn your honeymoon from a holiday into an experience you'll remember for the rest of your lives. As exploration experts, it is Hurtigruten's vast experience that will enhance your expedition experience as you enjoy stunning Scandinavian design; the Science Centre, which is packed with innovative technology, high-tech gadgets and a hand-picked expedition team, who will lead the way on hiking and walking tours, outings to local performances and onshore events. The Northern Lights themselves are a breathtaking natural phenomenon that newlyweds can witness multiple times from the top deck or ashore in a number of authentic Norwegian destinations. This voyage ensures that you get front row seats to the most extraordinary light show on Earth.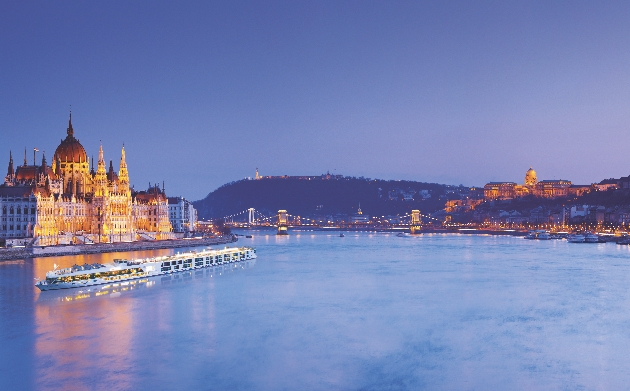 6. Enchantment in Eastern Europe
For a honeymoon not too far from home, this magical 10-night river cruise is ideal for any newly-married couple. Award-winning Emerald Waterways will take you to the heart of many European destinations where a variety of included excursions enhance your cruise experience. This can include anything from joining a locally guided tour of Budapest; visiting a traditional family home in Osijek; enjoying tastings at a local vineyard in Vidin; or hiking to the Rock-Hewn Churches of Ivanovo. Emerald's Star-Ships also boast contemporary designs, including the Emerald Owner's one-bedroom suites. Each one has an outdoor private balcony, a separate living room and bedroom, a walk-in wardrobe, a complimentary minibar and an invitation to dine at the Captain's Table. What more could you want from your honeymoon?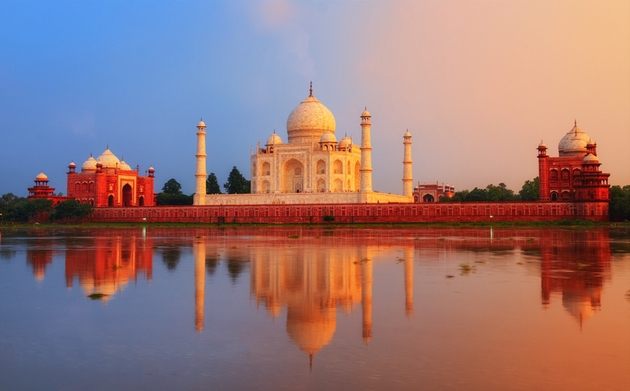 7. Discover Authentic India
The chance to honeymoon in the lap of luxury is yours with this exquisite tour and cruise of India's Golden Triangle. Beginning with opulent five-star hotel stays and tours in New Delhi, Agra and Jaipur, you will then cruise the sacred Ganges River on board Uniworld's beautifully appointed Ganges Voyager II. Drawing design and décor inspiration from India's colourful palette, your suite has French balconies with floor-to-ceiling glass doors, cosy seating areas and spacious bathrooms with rain showers. If you can bear to leave your stunning suite, elsewhere you will find enticing public areas and luxurious amenities, including a lounge with full-service bar, fitness centre, restaurant, the Voyager Spa and a sun deck where you can relax and take in the ever-changing views that India has to offer.

For more information on ROL Cruise, including details of any of the itineraries above, visit www.rolcruise.co.uk or call 0800 251 1005.