It is possible to balance romance and family thanks to Zafiro Hotels' family-friendly facilities, finds Georgina Cassels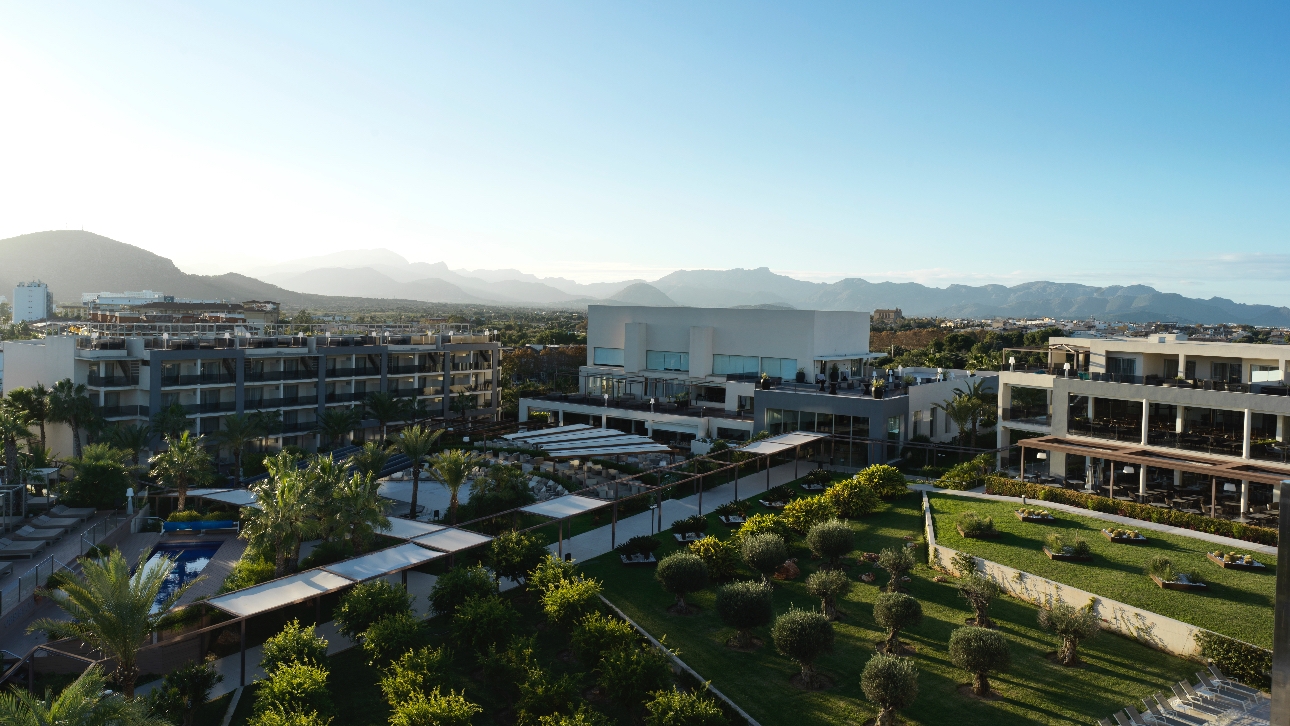 As every parent knows, holidays take on a whole different meaning once you've had kids – and that's OK, I mean, who doesn't enjoy getting up at 6am to smear sun cream on a reluctant toddler? But when it comes to your honeymoon, you're probably thinking more indulgent couples' massages and lounging on a chic day bed, less constructing 17 sandcastles before noon.

As I was to discover on a recent trip to Zafiro Hotels in Mallorca, you can have the best of both worlds – this family-friendly hotel chain balances the needs of the whole family with something for everyone. Indeed, as we drove up to Zafiro Palace Alcudia – our first port of call for this dual-destination trip – its soaring lobby and magnificent views through floor-to-ceiling windows certainly suggested the former over the latter, as did the glass of fizz we were offered to ease the already seamless check in. It was only as we crossed the central pool area that I began to suspect that this is not just paradise for loved up newlyweds but their children too because there, nestled among the – count 'em – nine different outdoor swimming pools, including six swim-ups accessed directly from the ground floor suites and an adults-only area – was a pirate ship, complete with slides. If my five-year-old had been with me, she would have lost her tiny mind at that alone, never mind the playground, which boasts a bouncy castle, climbing frame and table tennis.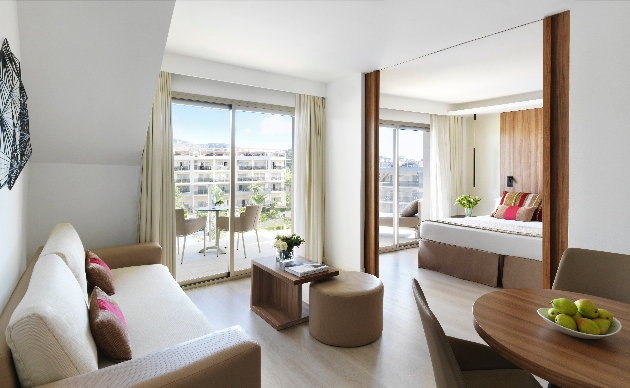 Reaching our elegant Penthouse Suite, we were swiftly transported back into adult-land: think rooftop terrace complete with Jacuzzi and Bali bed, not to mention a room with space enough for a family of four. The Londoner in me couldn't resist mentally scrolling through every flat I've ever lived in and comparing square footage. No prizes for guessing the victor. There's also facilities designed to make a parent's life all the easier: in my case, tea and coffee facilities and a microwave but rooms with a more extensive kitchenette are available too – not that you'd need it as the feast on offer at the hotel's Market Buffet Restaurant is impressive, with something to please even the fussiest of eaters while catering to the more discerning gourmands out there too with local specialties on tap. There's three further à la carte restaurants to boot and, strictly in the interests of research, you understand, I sampled them all over the course of the trip, from the Asian delights at Tastes & Sushi and pasta at El Portico to the traditional Mallorcan fare at El Olivo. Book the hotel's babysitting service now; you're in for a treat (although all the restaurants welcome mini diners too).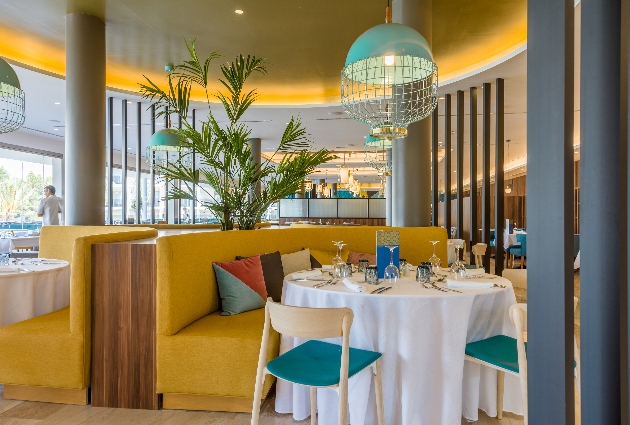 Indeed, food is a central part of Mallorcan life and the island's many specialties are not to be missed. From the homemade sobrassada (a type of cured sausage) we nibbled as we drifted on the turquoise sea aboard an idyllic traditional laut (boat) one afternoon, to the pa amb oli (bread with oil), rubbed with a native tomato expertly prepared for us by Zafiro Alcudia's head chef, we were never knowingly underfed.
I'm ashamed to say that on our two previous family holidays to Mallorca, we didn't venture much further than the beach so it was a delight and pleasure to discover more of this beautiful island. Alcudia's charming old town, for one, with its beautifully preserved walls and Roman ruins is a must for even the most reluctant tourist. But it was Palma that captured my heart and imagination – from the stalls piled high with fresh produce at Mercat de l'Olivar to the distinctive octagonal ensaimada boxes stacked in Horno San Cristo's window, it's not only a foodie paradise but also a delight for fans of art and architecture thanks to its abundant galleries, impressive Cathedral refurbished by both Gaudi and Barcelo in its time and several well preserved Art Nouveau facades dotted throughout.
Luckily, Zafiro Palace Palmanova is perfectly placed for those who wish to explore further. And I certainly did; with our tastebuds well and truly set alight by a wander around the market, we headed to La Rosa Vermuteria & Colmado to sample ALL the local specialities over a leisurely lunch – made all the more appealing thanks to the convivial atmosphere and industrial-vintage décor. We may have slightly over-indulged (I'm assured that's the Mallorcan way or, at least, that's my excuse), which made the prospect of a post-prandial stroll through the cobbled streets to Es Baluard Museum of Modern and Contemporary Art all the more appealing but not before ducking in to the Caixa Forum to check out works by local artist H. Anglada Camarasa. While it's no surprise that the stunning Mallorcan light has lured many an artist to its shores, this small island certainly boasts more than its fair share of notable painter alumni – Miro among them. Es Baluard's permanent collection boasts works by him as well as Picasso, Sorolla and Barcelo not to mention sweeping views over the city, marina and sea beyond.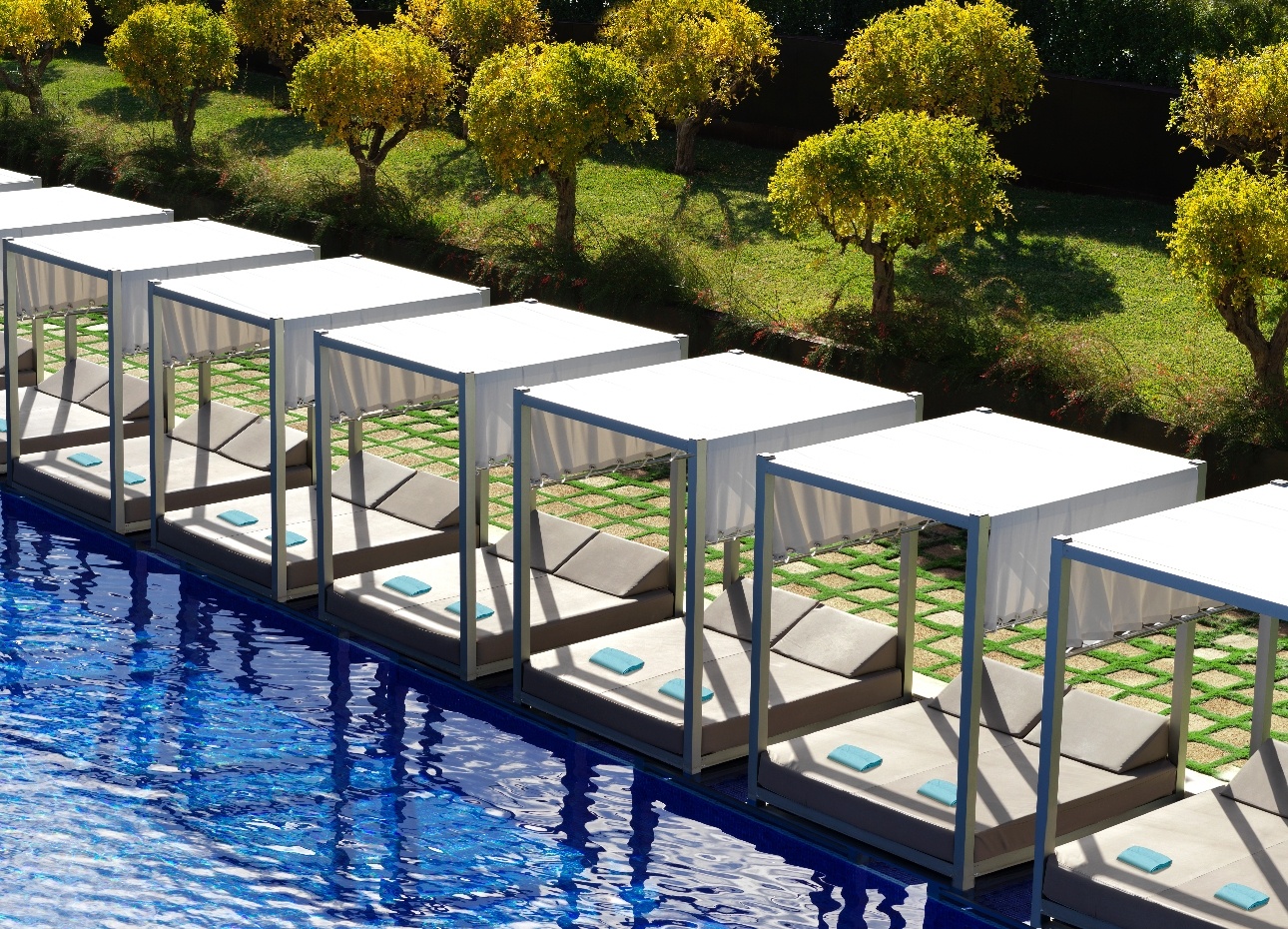 My highlights
A private boat charterllautsanfrancisco.com. If there's a more charming boat in existence than Llaut San Francisco then I'll eat my (sobrassada-covered) hat. Setting sail from Alcúdia port, we cruised along the coastline parallel to Cala Poncet to the Isla de Alcanada where we dropped anchor in full view of the island's lighthouse. Despite the somewhat 'fresh' temperature of the sea in May, I couldn't resist jumping into those turquoise waters for a leisurely snorkel before a feast of homemade and local specialties including local wines, tumbet (a tumble of cooked Mediterranean vegetables) and ensaimada (a sweet pastry dish), laid on by our charming captain Miguel.
Open-air yoga at Zen, Body & Mindzafirohotels.com. Zafiro Palace Hotel Alcudia offers a wide range of wellness programmes through its Zen, Body & Mind space, not to mention the full gamut of spa facilities, but being led through a series of poses from the basic to advanced (I very nearly did a headstand) on the rooftop terrace has to be up there with one of the best ways to start the day.
Wine tasting at Bodega Ribasbodegaribas.com. This family winery dates back some 300 years, making it the third oldest winery in Spain. Tastings take place inside the 18th-century family house, which is a sight to behold in itself thanks to the traditional tiled kitchen and idyllic terrace. The bodega's wines, made from native Mantonegro and Prensal grapes, are truly local, and excellent, especially when paired with regional cured meats and cheese.
Georgina Cassels was hosted by Zafiro Hotels and stayed in Zafiro Palace Hotel Alcúdia and Zafiro Palace Hotel Palmanova. For more information, visit
www.zafirohotels.com